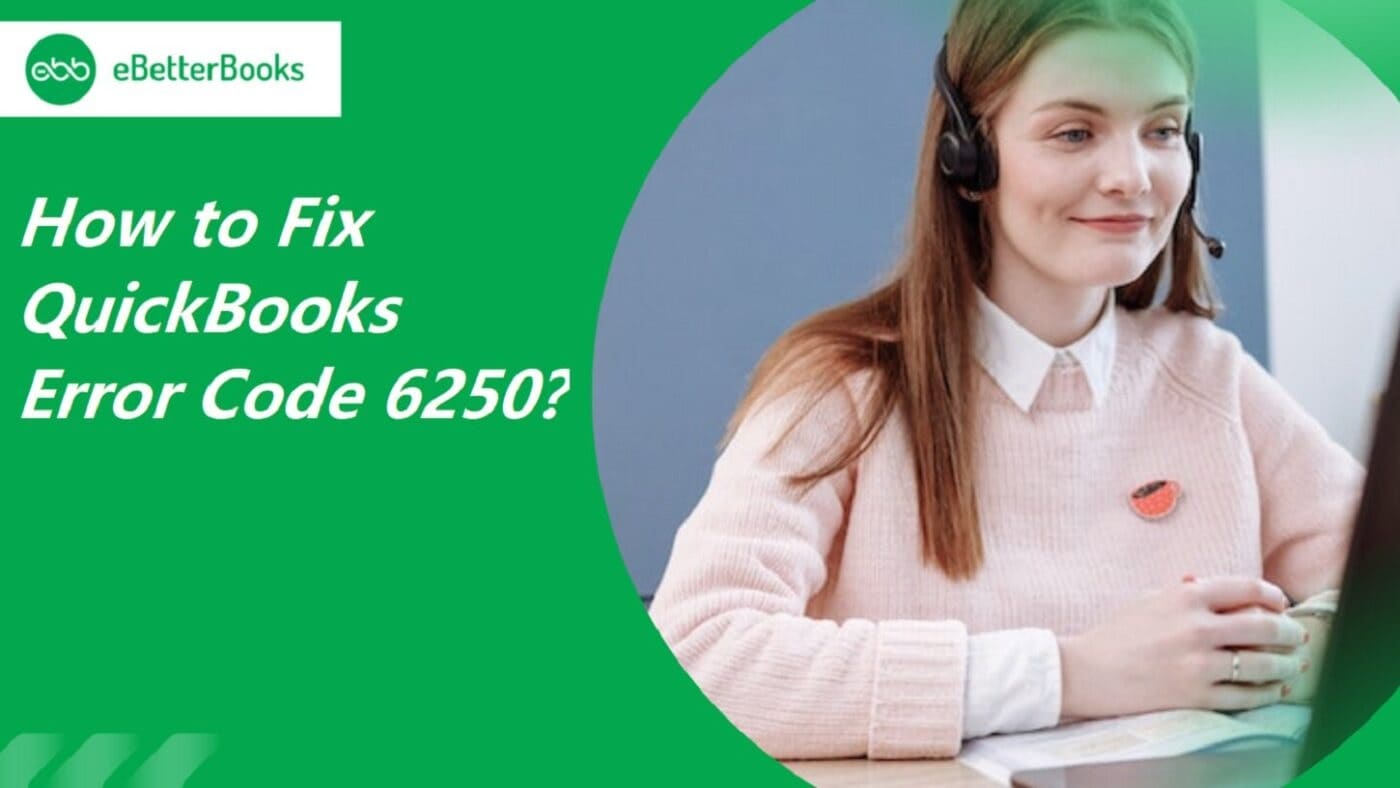 Fix QuickBooks Error Code 6250
QuickBooks Error 6250 occurs when you attempt to complete a transaction with a client who does not exist in your QuickBooks customer list. This mistake can be attributed to several causes. The customer's name may have been removed from the list and archived, or there may have been a simple technical error.
Before fixing error code 6250, ensure that QuickBooks is updated to the latest version. Replace files and components that are broken or missing. Check your internet connectivity and firewall settings. Search for archived contacts with incongruous display names and fix them if necessary.
If you still face the issue, contact us at 1-802-778-9005. Our experts are available to assist you.
Reason Behind Why QuickBooks Error 6250 Occurs?
Here, we've listed a few potential sources of the issue that you could discover:
Damaged or Missing Files or Components: The problem may be brought on by damaged or missing files that prevent QuickBooks from syncing with the client list. When you opened QuickBooks, the problem would appear out of nowhere.
Incorrect connectivity during data transfers: The connection you're creating when data is being sent is another factor that might be causing the QuickBooks error 6250. This results in a data mistake that results in the synchronization issue.
The blocked sync by a firewall or internet security: You will almost certainly encounter an error message if your Windows firewall prevents you from connecting to the internet. In this case, QuickBooks will become stuck and unable to respond to your orders, which results in an error.
Missing updates for the QuickBooks Sync Manager: The QuickBooks sync manager problem will most likely occur if your sync manager needs to be updated.
A QuickBooks Contact with the Same Display Name has been Archived: This explains that since you may have archived the customer or removed them, QuickBooks cannot retrieve their name. This might be the cause of the error you're experiencing.
Solution to Fix QuickBooks Error Code 6250:
Un-archive the user in Quickbooks Online, follow the steps discussed below:
From the left menu, Choose invoicing or sales.
Preferred customers at the top
After that, select and click the small gear from the customer list and select the option "Include Inactive."
Select the customer you want to revive, and it will remove the inactive customers.
Select the "Make active" tab, which is next to the name of the customer.

Key Takeaways: Quick Fix
These are the proven methods for improving your financial management, bringing up the possibilities for an improved simple business experience:
| | |
| --- | --- |
| Problem | Solution |
| Damaged or Missing Files or Components | Verify and repair damaged or missing files by reinstalling QuickBooks or using the built-in repair tool to restore missing components. |
| Incorrect connection when transferring data | Ensure stable and uninterrupted internet connectivity during data transfers to prevent synchronization errors. Check network configuration and troubleshoot any connectivity issues. |
| Firewall or internet security blocking sync | To prevent any blockage of sync procedures, configure your firewall or internet security settings to permit QuickBooks connections. |
| The QuickBooks Sync Manager is lacking some updates | Update QuickBooks Sync Manager often by installing new versions. Ensure your Sync Manager is current by checking for the most recent updates. |
| The same display name in QuickBooks has been archived | Review your QuickBooks contacts by ensuring there are no duplicate or archived entries with the same display name. If necessary, modify or restore entries to resolve the problem. |
In the above-mentioned article, we have discussed the reasons behind the error, and various troubleshooting solutions to fix it.
Hopefully, the above-given information is useful for you. But if you still facing any kind of issues with your software and need professional assistance, regarding accounting, bookkeeping & accounting software-related issues then feel free to get in touch with us at +1-802-778-9005, or you can mail to us at: [email protected]