Bookkeeping Services Jacksonville
We can help you find a convenient bookkeeping service in Jacksonville. eBetterBooks serves businesses of all sizes but mainly targets small companies as they see it most challenging to find the most appropriate accounting and bookkeeping service in jacksonville. We offer you services like general ledger, balance sheet, bank reconciliation, tax filing, and tax prep services starting at just $49/ month. Cool, isn't it?
Accounting and bookkeeping are slightly different from one another. Accounting is the ocean, and bookkeeping is a bucket of seawater. Accounting covers up financial activities such as summarizing, interpreting, communicating financial transactions and classifying your business finances within the ledger account. It helps you make appropriate business decisions, and it is used as the bench march for your business's long-term goals. Bookkeeping, on the other hand, is accountable for recording and organizing your daily transactions. It helps you analyze your daily output and make necessary business amendments.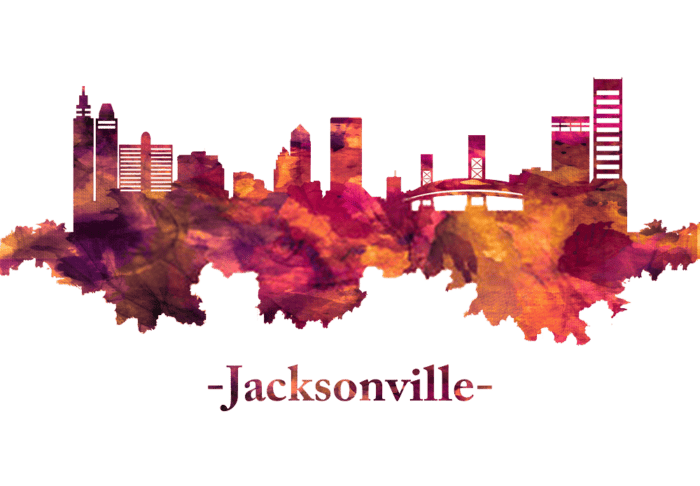 Why Would You Pick eBetterBooks?
We help you understand your business finances and set a business budget. It is pretty easy with our property-maintained books. 
You can surpass tax season gracefully with eBetterBooks' tax filing and tax prep services. We don't want to see you in any legal trouble. 
You can attract a bulk of investors for your business with well-organized financial reports as it is perceived as your sincerity. 
We can help you recognize where you stand in the market with our bookkeeping and accounting services Jacksonville. It plays a massive part in setting up your business's future goals and making it thrive. 
We thoroughly study and recognize your business's strengths and weaknesses. We can suggest to you how to enhance your strengths and minimize your weaknesses.
Why Should You Pick eBetterBooks Over local Bookkeepe in Jacksonville, FL?
You can expect accurate and quick financial reporting from eBetterBooks. Our advanced accounting software is all that you need. Your local bookkeeper may not use as advanced accounting software as we do. 
eBetterBooks' financial reports are something you can swear by. 
Not filing taxes properly could land you in some serious trouble. We make sure you never have to face it with our tax filing and best tax preparation services. 
We treat all business sizes as equal. 
We give 24/7 availability and prompt replies.
How Does eBetterBooks Stand Out In the Crowd?
We use advanced software that offers 100% authenticity of your data and presents it in an easy to understand form 
eBetterBooks will never feel far away. We provide services like we are there with you in Jacksonville. 
Once you connect with eBetterBooks, you will never have to face tax troubles. We keep your books ready throughout the year. 
We offer 24/7 available customer service, and you can dial 1-802-778-9005 and get in touch with one of our accounting executives, who would resolve your queries in no time.
Hey Jacksonville! Why don't you check out our services
Tendering
Automation
Credit & Debit
Taxable income
Payroll Tactics
Invoice Structure
Project Budgeting
Better Decision Control
Permissive Auditing
Industry framework
Track Growth
Capital Management
Surge Optimization
Advice Endowments
Reduce costing
Reconcile Charts
Credit Eligibility
Dodge Losses & Penalties
Details of Surpluses
Timely tax-return
Monthly Bookkeeping for Jacksonville Small Businesses
We perform thorough research of your company and identify your strengths and weaknesses. 
We help you reinforce your strengths and diminish your weaknesses. We offer services such as bookkeeping, balance sheet, bank reconciliation, general ledger reports by the end of every month. You require to have these services as they are essential to forming business decisions.
We carefully calculate your business's profits and losses and provide a monthly bookkeeping service so you could make appropriate business decisions.
Our full-fledged assets and liabilities report helps create better business plans.
Our general ledger allows you to look up your dates, check numbers, and expenses.
A bank reconciliation statement records and compares your balance sheet with your bank statements.
Starter plan: $49 – monthly spend below $15000
Standard plan: $99 – monthly spend from $15,000-$50,000
Premium plan: $139 – monthly spend from $50,000 to $100,000
Corporate Plan: $249 – monthly spend from $100,000 to $500,000
Starter plan: $49 – monthly spend below $15000
Standard plan: $99 – monthly spend from $15,000-$50,000
Premium plan: $139 – monthly spend from $50,000 to $100,000
Corporate Plan: $249 – monthly spend from $100,000 to $500,000
Tax Services In Jacksonville
Relax, you have got eBetterBooks Tax Services
Instant Response: You will never have to wait longer for a response from our executives. We come back to you as soon as we see your call.
Stay updated: We instantly extract your financial transactions from your bank and update your books. We aim to provide our customers with the updated information.
No More backlogs in your books:  Bid a farewell to your bookkeeping backlogs and stay all caught up with eBetterBooks.
Compatible Partner At A Reasonable Cost: If you have a different software with which you feel more comfortable. It is alright because we work hand in hand with your preferred software.
 eBetterBooks tax filing services: You can lose up and relax as eBetterBooks is there to take care of it all; your tax filing and tax preparation are the responsibility of us, and you don't have to go through this headache any longer.
Chill Out: With eBetterBooks at your services, all that is left for you is to sit back and chill out.
The other U.S. States Where eBetterBooks Serve
Apart from Jacksonville, we provide bookkeeping to San Diego, New York, Los Angeles, Chicago, Houston, Phoenix, San Antonio, Dallas, San Jose, Austin, Jacksonville, San Francisco, Indianapolis, Columbus, Fort Worth, Charlotte, Seattle, Denver, Detroit, Washington, Boston, Memphis, and Nashville.
Get in touch with one of our representatives to help you out with your queries. Don't feel hesitant about your business size; all sizes are perfect for us. We treat them all equally.  Our dedicated accounting professions majorly focus on your satisfaction.
Frequently Asked Questions (FAQs)