Bookkeeping Services Baltimore
Get ready for an excellent Bookkeeping service Baltimore. eBetterBooks has brought to you the finest accounting and bookkeeping services for your Baltimore business. Bookkeeping sets the guidelines for your business's future goals, which makes it essential to have accurate financial reports at hand. Give eBetterBooks a chance, and who knows, maybe you find your ultimate bookkeeping service?
Due to the fact that bookkeeping creates the parameters for your business's long-term goals, it is essential to have accurate financial records on hand. Try eBetterBooks; you never know, you could find your perfect bookkeeping solution.
To book a free consultation and learn more about how ebetterbooks may benefit you, call us at (860-497-7164) right away.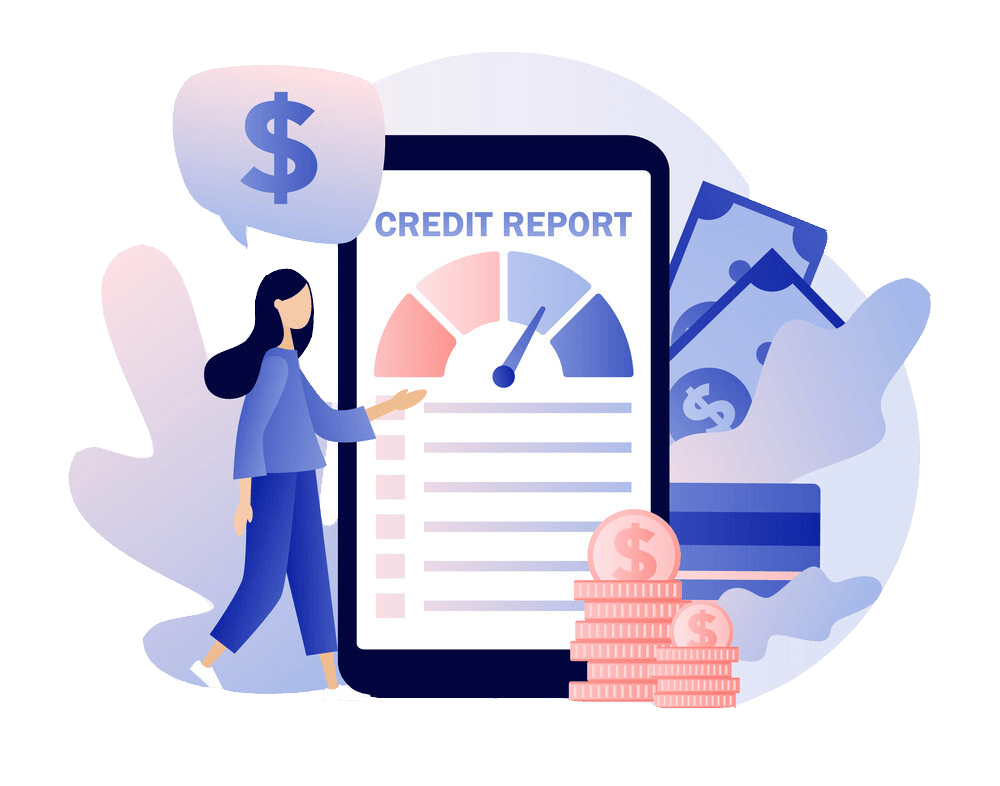 What are Typical Bookkeeping Services?
Whether you're a startup or an established firm, managing your finances is crucial in making wise business decisions. Bookkeeping Services are therefore necessary.
Bookkeeping is a process of keeping track of financial transactions and creating financial statements like balance sheets and income statements.
Establishing and maintaining bookkeeping records takes a lot of time and effort. eBetterBooks provides a comprehensive range of accounting and bookkeeping services to help you conveniently manage your books of accounts.
Baltimore's Best Bookkeeping Services
Transactions like sales, purchases, receipts, and details merge and form bookkeeping transactions. eBetterBooks stores this data within its database and uses specific tools for the service execution.
You can count on our prompt, precise, and renowned accounting services.
We ensure A-grade accounting services to our clients.
Don't worry about your business size, and we will serve you anyway.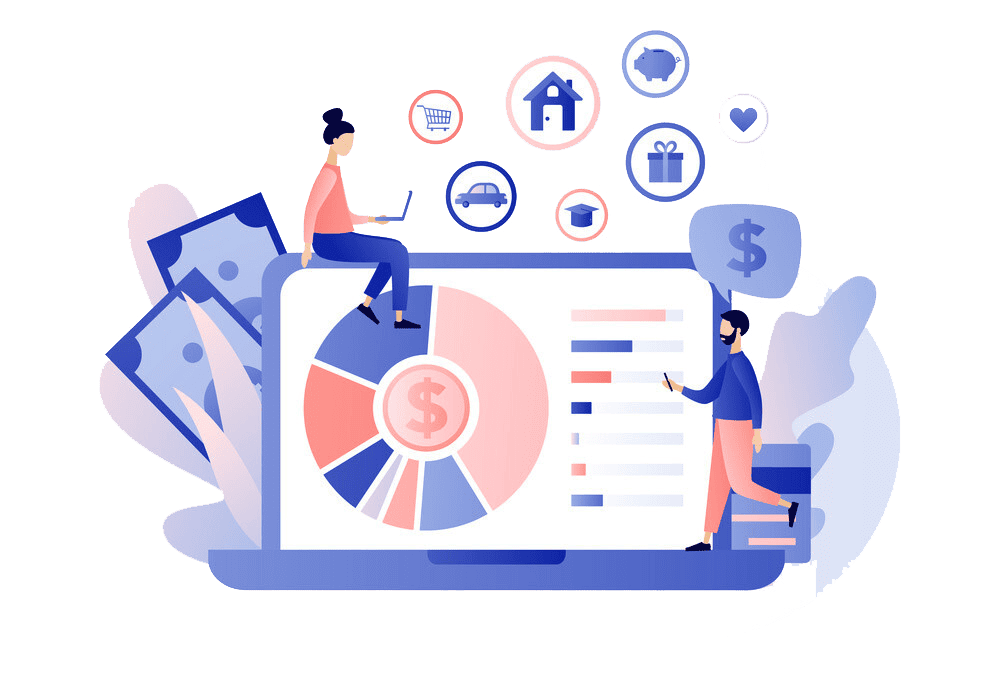 If you're tired of Baltimore's traditional bookkeeping services, you should probably check out eBetterBooks. With our cloud-based accounting software, you can save a lot of time.
You will get a CPA through eBetterBooks, who will answer your questions as quickly as possible.
Instantaneous Bookkeeping
You may relax as eBetterBooks simultaneously retrieves your bank transactions to its database.
No More backlogs in your books
With our catch-up services, you may end your bookkeeping backlog.
A Reliable Partner at a Fair Price
We collaborate with your preferred accounting software while maintaining a reasonable cost. So there's no need to switch to your favorite accounting program.
eBetterBooks tax filing services
Since eBetterBooks keeps a year-round tax-ready book, filing taxes is made simple; gathering and organizing receipts is no need.
The tranquility of mind you sought is now within reach. Allow the CPA services at eBetterBooks to handle your accounting so you can concentrate on other important company matters.
We are here around the clock to help you with any accounting needs you may have. Call us at 1-860-497-7164, and we'll take care of the rest.
What Bookkeeping Services to Offer in Baltimore?
eBetterBooks can assist you with your bookkeeping needs, whether you're a small company owner, a corporate manager, or self-employed. We provide thorough accounting services to assist you in maintaining control over your funds.
Account Receivable Services
Accounts Payable Services
Bank Account Reconciliation
VAT Returns
General Ledger Maintenance
Preparing Financial statements
Entry of Transactions
Cash flow management. 
Tax Return & Preparation
Benefits of Bookkeeping and Accounting Services in Baltimore
Small businesses are not insignificant in any way. The biggest success is yours. Online bookkeeping services like Ebetterbooks are available to assist. With our monthly bookkeeping services in Baltimore, we hope to give our customers a better understanding of their business.
It is entirely up to you if you want to establish new business objectives or modify the present ones in light of this data.
Unmatched Bookkeeping and Accounting Service: In all sectors, outsourced bookkeeping has a broad and crucial role. The main goal of bookkeeping is to maintain a good cash flow.
Our highly-competitive monthly accounting and bookkeeping costs will not cost a fortune.
With an out-of-the-box system, our experts execute the bookkeeping services Baltimore.
Don't worry about the accounting backlogs anymore; our prompt and precise Bookkeeping services in Baltimore will catch you up.
Our seamless Baltimore Bookkeeping and Accounting service feel like we are there with you in Baltimore.
Stay secure with our bank-level security.
24/7 Accounting Help Online: Baltimore bookkeeper works around the clock, to offer your company the best accounting services.  You have 24/7x365 customer service at a phone call away. Dial 1-860-497-7164.
eBetterBooks year-round tax-ready books will turn your tax time more comfortable.
We provide accounting, Bookkeeping, and sales tax reporting.
Quality Taxation Services: The qualified team at eBetterBooks, which consists of Chartered Accountants and Tax experts, works with you to develop an ideal delivery model and offers tax planning assistance.
Online Financial Reporting: Outsource financial reporting services for business owners who are sick of managing their financial data. Every month, we provide our clients with comprehensive data to help them maximize their financial position.
How to find Bookkeeping Services in Baltimore?
Finding a Bookkeeping Service in Baltimore is at your fingertips with ebetterbooks. Your daily bookkeeping, compliant tax filing, simple payroll processing, and other tasks may be handled by a dedicated bookkeeping and accounting staff. Everything is done with a personal touch and technology that smoothly ties into your platforms—making business judgments simple.
You deserve a group of real, caring individuals, including CPAs and bookkeepers, who are committed to handling the accounting for your company's finances. We're here to help.
Our team of qualified accountants works around the clock to offer your company the best accounting support. Call our toll-free number at 860-497-7164 if you're seeking the best accounting help online.
Being diligent is a good idea when looking for online Bookkeeping Services in Baltimore. In the long term, it might be quite cost-effective to be picky and hire the ideal candidate the first time. You may further reduce costs by selecting a company that offers a range of services, such as accounting and tax preparation.
How eBetterbooks Differ From The Traditional Bookkeeping?
You probably want to check out eBetterBooks if you are sick of the traditional bookkeeping service in Baltimore. Save yourself a good deal of time with our outsourced accounting services. 
There is no doubt in cloud-based accounting being better than the traditional. You do not have to worry about collecting all the receipts and supplying them to your accountant anymore. This is the beauty of online accounting; eBetterBooks automatically extracts the transactions from your bank, so you have one less job to do. 

It may take a number of days for your accountant to call you back. However, eBetterBooks doesn't like our customers waiting because we offer them a personal Certified Public Accountant who would respond to them in the shortest time. 

You can bypass the tax season smoothly with your year-round tax-coded books. You never have to worry about filing or auditing again. You can not experience this ease with traditional Bookkeeping.
The Average Price of a Bookkeeping Services in Baltimore & Service List
In the United States, a bookkeeper makes an average of $22 per hour. CPAs frequently bill between $200 and $250 per hour. In large cities, top bookkeepers may charge $500 per hour (or more).
Give your bookkeeping and accounting needs to ebetterbooks, Baltimore. With ebetterbooks, you may obtain the assistance you want at a cost you can afford. Our bookkeeping service options may accommodate every budget. We take care of all of your administration needs so you can focus on what you like.
The monthly price range for eBetterBooks services is from $49 to $249. Our reasonably priced bookkeeping and accounting services will help you save time and money. We'll help you handle your bookkeeping, tax preparation, monthly reporting, and financial responsibilities. Call us right away!
Accurate Monthly Bookkeeping Services in Baltimore
We aim to give our clients a better insight into their business with our monthly bookkeeping services in Baltimore. It is up to you whether you want to set up new business goals or tailor the existing ones with these records.
A monthly accumulated record of your assets, liabilities, and net worth can help you better to acknowledge your business finances and make decisions accordingly.
Our detailed general ledger report contains dates, check numbers, and other expenses
We carefully compare your bank statements with your balance sheet for detailed bank reconciliation. This will ensure you an accurate value each month to work with.
Get Ready For eBetterBooks Tax Services
Instant Response: eBetterBooks offers you a CPA who would respond to your queries in the shortest possible time.
Real-time Bookkeeping: eBetterBooks extracts your bank transactions to its database at the same time, leaving you at ease.
No More backlogs in your books: Say no more to bookkeeping backlogging with our catch-up services.
Compatible Partner At A Reasonable Cost: We work hand in hand with your favorite accounting platform at a sustainable price. Therefore, there is no need to switch to your preferred accounting software.
 eBetterBooks tax filing services: There is no need to collect and organize receipts for tax filing; eBetterBooks maintains a year-round tax-ready book that makes tax time easy.
Experience contentment: You can experience the peace of mind you were looking for. Allow eBetterBooks CPA services to take care of your accounting so you could focus on other critical business aspects.
No matter what accounting service you need, we are there for you 24/7. All you need to do is make a call at 860-497-7164 and let us handle the rest.
Frequently Asked Questions
What do bookkeeping services include?
Bookkeeping is the process of recording financial transactions and generating financial statements like balance sheets and income statements. A bookkeeper will oversee day-to-day activities and ensure that employees accurately recorded invoices, outlays, and payroll.
What do I do with my receipts?
We don't require your receipts; we directly extract your bank transactions and save them to our database. But we do recommend keeping them for at least three years for audits.
How do I automate my bill pay?
You can have various options to automate your bill. Be it through your bank or any other software that you prefer.
What are the catch-up services?
It's pretty usual to fall back with your books, but you can catch up with your books with the help of eBetterBooks Bookkeeping.
Do I need to catch up all at once?
We recommend catching up all at once to practice accounting and Bookkeeping at its best once a year. If you have more than two years to catch up, you can start with the most recent one.
How long does it take to catch up?
It takes upto 2-4 weeks to complete catch-up services. But it can also depend upon the number of months you want to catch up.
What is the average pay for bookkeeper in Baltimore?
Depending on what was included in a particular package and other criteria, an accountant may charge anywhere from $49 to $249 or more for basic monthly bookkeeping services.
Do you need a license to find bookkeeping jobs in Baltimore?
You don't need a degree or prior expertise to learn about bookkeeping. The AAT Professional certification is the most popular way to enter the accounting field for the first time.
What does a bookkeeper do vs an accountant?
While accountants give insight, analyze the data, and produce accounting reports, bookkeepers manage the daily chores of documenting financial transactions.
Should I hire an accountant or a bookkeeper?
Bookkeepers and accountants aim to help your organization prosper financially in the long run, although their duties differ. While accountants offer comprehensive financial advice and tax counselling, bookkeepers are mainly concerned with daily tasks like tracking transactions.