Bookkeeping Services Indianapolis
Are you looking for the best bookkeeping services in Indianapolis? eBetterBooks has brought to you one of the most accurate and impressive accounting and bookkeeping services in Indianapolis! We offer a general ledger, balance sheet, bank reconciliation, tax filing or business tax preparation services starting at just $49/ month. Cool, isn't it?
Do you know? 
According to Global Market Insights Inc. report published on 30 Aug, 2022, the financial analytics market will be worth $43 billion by 2030.
The market dynamics for cloud deployment are changing due to the quickly developing automation and digitalization trends and the rising need for modern, scalable, time-saving, and cost-effective accounting solutions.
Do you recognize the differences between Accounting and Bookkeeping?
Accounting is a whole subject, whereas Bookkeeping is just a section of it. Accounting deals with a more significant part of your business finances. It is responsible for summarizing, interpreting, communicating financial transactions, and classifying your business finances within the ledger account. It helps you make appropriate business decisions, and it is used as the bench march for your business's long-term goals. On the other hand, Bookkeeping keeps track of your business' finances and records them on a daily basis. 
Once you join eBetterBooks, you will never have to worry about your accounts.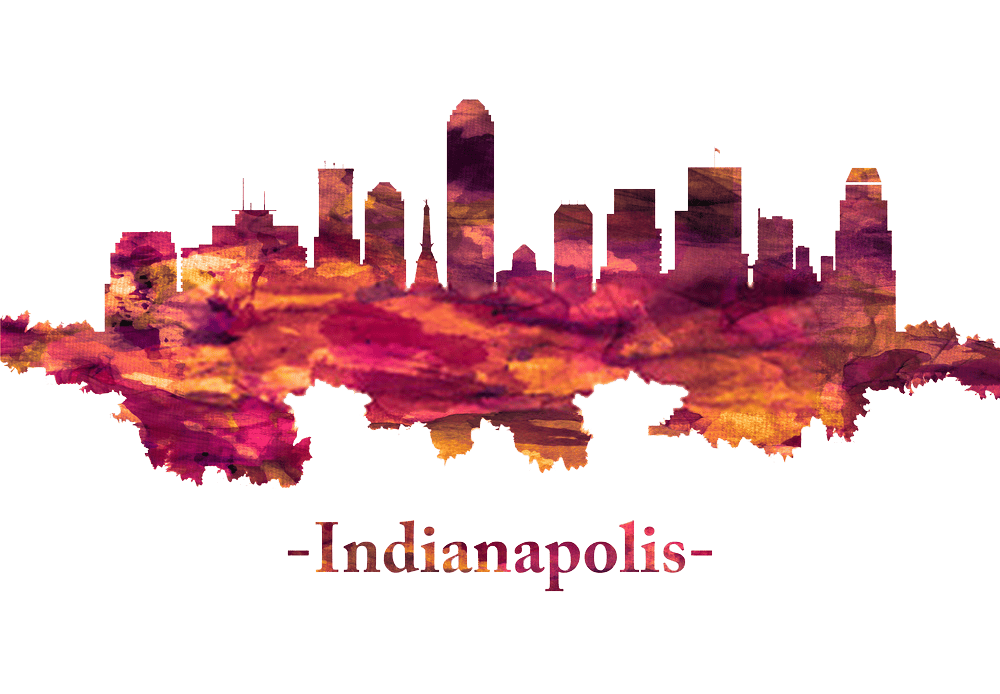 We give you a better insight into your business and help you see those business' financial aspects hidden to you so far and hence help you set an appropriate budget. 

You will never have to worry about your taxes once you join hands with eBetterBooks. We are accountable for your tax filing and tax prep services. 

When you have well-organized accounting reports of your business, You become a hub for the investors. They tend to show more interest in putting together businesses. 

Get ready to see where you stand in the market and what necessary amendments are required to lift your business. 

We dive deep and understand your business at the core, so we could spot your strengths and weaknesses. This information allows us to adopt better accounting management techniques. 

You can count on us for our 24/7 available customer services.
Looking for Best Bookkeeping Services in Indianapolis? eBetterBooks Does it.
We provide faster and more accurate outsourced accounting in Indianapolis than most of your local accountants.

Our advanced accounting software is something we swear by. The chances of inaccuracy are next to none. Apart from that, you can access your financial data anytime you want. 

You no longer have to bear the tax pain because we are now responsible for your tax filing and tax preparations. All you have to do is sit back and watch the show. 

Your business size is most diminutive of a concern for us, and you can approach us irrespective of your business size. 

Whenever you have a query, give us a call at tel 860-497-7164 and get in touch with one of our representatives available 24/7x365 at our service.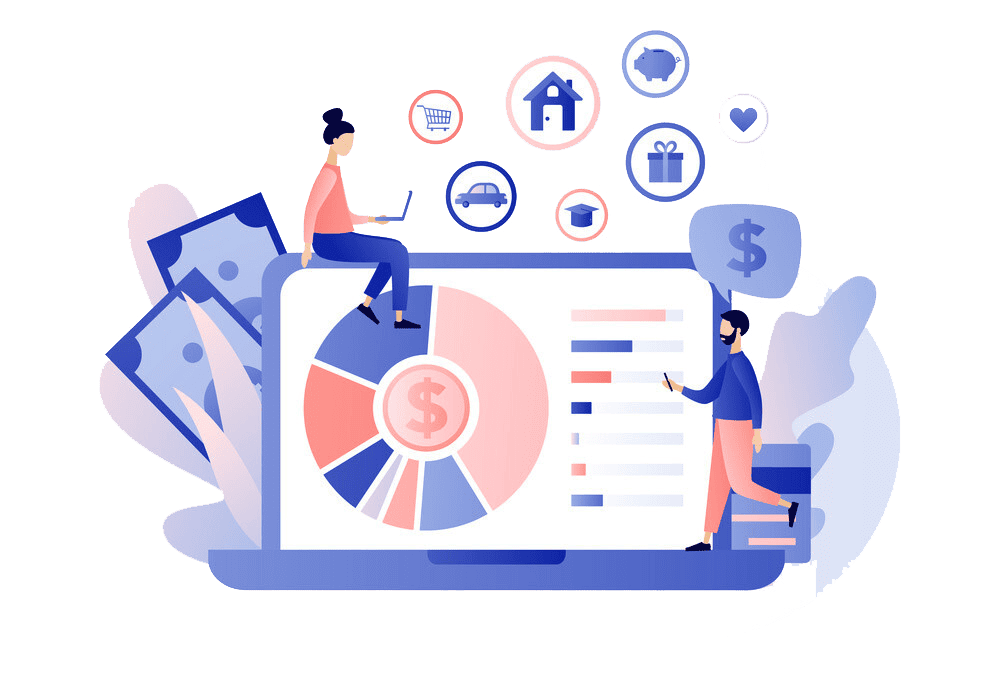 One-Stop Solution For All Your Bookkeeping Services In Indianapolis.
The financial reports generated by eBetterBooks are easy to understand and stand far ahead of complications. 

Once you allow eBetterBooks for your service, you will never feel far away from us, and distance is something that can't stop us from providing you the services you deserve. 

Tax issues are ten feet apart and can not even touch your business. eBetterBooks keeps your books tax ready throughout the year and does its job when tax time is near. 

You always have our support; dial +1-860-497-7164 and communicate with one of our accounting professionals who are available at your service 24/7.
Hey Indianapolis! Why Don't You Check Out Our Bookkeeoing Services
Project Budgeting

Better Decision Control

Permissive Auditing

Industry framework

Track Growth

Capital Management

Surge Optimization

Advice Endowments

Reduce costing

Reconcile Charts
Credit Eligibility

Dodge Losses & Penalties

Details of Surpluses

Timely tax-return

Tendering

Automation

Credit & Debit

Taxable income

Payroll Tactics

Invoice Structure
Our Monthly Bookkeeping Services Help Your Company Stay Organized
We provide monthly accounting services such as Bookkeeping, balance sheet, bank reconciliation, general ledger reports. We aim at providing accurate values of your business's financial data. We study your business thoroughly and identify your business's positives and negatives so you could make appropriate decisions accordingly.
A thorough compilation of your business's profits and losses can give you a better insight into your business.
Our balance sheet provides you with all the necessary information regarding your business's profits and losses.
You can count on our bank reconciliation statements carefully analyzed by or accounting professionals. They compare your bank and profit & loss statements and shape it as a full-fledged bank reconciliation report.
Our general ledger allows you to look up your dates, check numbers, and expenses.
Our Monthly Bookkeeping Services Cost
Starter plan:

$49 - monthly spend below $15000

Standard plan:

$99 - monthly spend from $15,000-$50,000

Premium plan:

$139 - monthly spend from $50,000 to $100,000

Corporate Plan:

$249 - monthly spend from $100,000 to $500,000
Tax Services In Indianapolis
Most of the people get shivers down their spines when tax season is around. You don't have to be one of those people because once you allow eBetterBooks into your business, you no longer have to bear the burden. eBetterBooks takes the whole responsibility to keep your books tax ready throughout the year so you could surpass tax season like a king. Not doing taxes properly can land you in some real trouble, and we make sure to eliminate this scenario.
Relax, You Have Got eBetterBooks Accounting and Bookkeeping Services
Instant Response: Our accounting professionals will respond to you as soon as they see your call. In case they are unable to pick your ring, you can expect a quick call back from their side.
Stay updated: Your books are ever updated because as soon as a new transaction is made, we extract it and enter it into your books in real-time.
No More backlogs in your books: Bid a farewell to your bookkeeping backlogs and stay all caught up with eBetterBooks.
Compatible Partner At A Reasonable Cost: It's okay if you have a different accounting software choice (our software is pretty amazing too, though) eBetterBooks can make adjustments with that so your comfort level doesn't compromise.
 eBetterBooks tax filing services: Don't bother filing your taxes by yourself; let eBetterBooks do the honor. We maintain tax-coded books all year round, so you don't exhaust yourself during the tax time.
Chill Out: With eBetterBooks at your services, all that is left for you is to sit back and chill out.
The other U.S. States Where eBetterBooks Serve
Apart from bookkeeping services near Indiana, eBetterBooks also provide their Accounting and bookkeeping services to New York, Los Angeles, Chicago, Houston, Phoenix, San Antonio, San Diego, Dallas, San Jose, Austin, Jacksonville, San Francisco, Indianapolis, Columbus, Fort Worth, Charlotte, Seattle, Denver, Detroit, Washington, Boston, Memphis, and Nashville.
You can call us at 860-497-7164 and get in touch with one of our professional accounting representatives who would help you out with your queries. Don't feel hesitant about the size of your business; all sizes are amazing for us. We treat them all equally. Our professional accounting representatives majorly focus on your satisfaction. If you are not happy, all our efforts are nothing but a waste.
Frequently Asked Questions (FAQs)
How much does bookkeeping services in Indianapolis cost?
Given the volume of transactions and the complexity of the services needed, outsourcing your bookkeeping needs typically costs between $500 and $2,500 per month.
What do I do with my receipts?
Once you are with eBetterBooks, you don't have to submit your receipts to your accountant any longer, and We do that for you. We extract all your transactions straight from your bank and transfer them to our database, thus saving you an effort.
How do I automate my bill pay?
We can take care of your bill pay and invoice; but, you can also automate your bill payment through your bank, eBetterBooks, or other preferred software.
How do I manage my inventory?
eBetterBooks has a built-in feature for basic Inventory tracking. Try us for better inventory tracking.
What type of return do I file?
The type of return your business is entitled to depend upon your business.
How does eBetterBooks help with IRS notices?
IRS may seem complicated as hell, but with eBetterBooks, it is not. You have to upload your IRS notice to your account. 
If you get an IRS notice while we are at your service, we provide this service free of cost.
Which countries eBetterBooks serve?
We offer the provision of our services to the USA, Canada, Europe, Australia, the U.K., etc.
Can we set a new company in any software?
Yes, we can set a new company in any software.
What is the cash basis of accounting?
This account only considers your revenue or expenditure when money is received or paid out. Contrary to accounting, the accrual basis of accounting, cash payables, and cash receivables do not exist in this accounting.
How do I talk to a live person about reconciled transactions?
You may speak to one of our accounting professionals at +1-860-497-7164 and get rid of any confusion you have. You can have their assistance 24/7x365.
How much do accounting firms charge for bookkeeping in Indianapolis?
In Indianapolis, a bookkeeper makes an average of $22 per hour. CPAs frequently bill between $200 and $250 per hour. In large cities, top bookkeepers may charge $500 per hour (or more).
What are tax-ready financials?
eBetterBooks takes care of your tax filing and tax preparations by keeping an ever-ready tax-oriented financial report of your business. Improper tax can land you into some real troubles. eBetteBooks eliminates such situations.
Who are our services for?
Even though we treat all business sizes with the same enthusiasm, however, our custom-made accounting and bookkeeping services target small businesses that can not afford to hire a full-time accountant. Such companies are not able to find a convenient bookkeeping service easily.
How long does eBetterBooks take to respond to our queries?
We respond to your queries as quickly as possible because we don't like our customers waiting.
How much do self-employed bookkeepers charge for bookkeeping services in Indianapolis?
The hourly wage for self-employed bookkeepers typically varies from $29.21 to $43.40. Depending on where you live, this sum may be greater or less than the $37 per hour national average.
Do bookkeepers use QuickBooks?
Many bookkeepers utilize accounting programs like QuickBooks Online to assist them in their work. Invoice generation and client payment collection are other responsibilities that your bookkeeper may take care of.