Bookkeeping Services Philadelphia
Accounting is a broad term that includes business planning, taxes, payroll to aid in creating financial statements. And on the other hand, Bookkeeping includes collecting and preparing reports on a business's financial transactions such as ledgers, profit, loss statements, cash flow statements, etc. eBetterBooks Bookkeeping services in Philadelphia, PA, unlike the traditional Bookkeeping services, manages your accounting and Bookkeeping electronically. It transports your transactions from the bank to our database and saves you the heck of an effort.  
We understand that each business is different and has unique requirements. That is why eBetterBooks is presenting you with customized accounting services suitable for your business. You can pick your packages from the pool of our versatile services.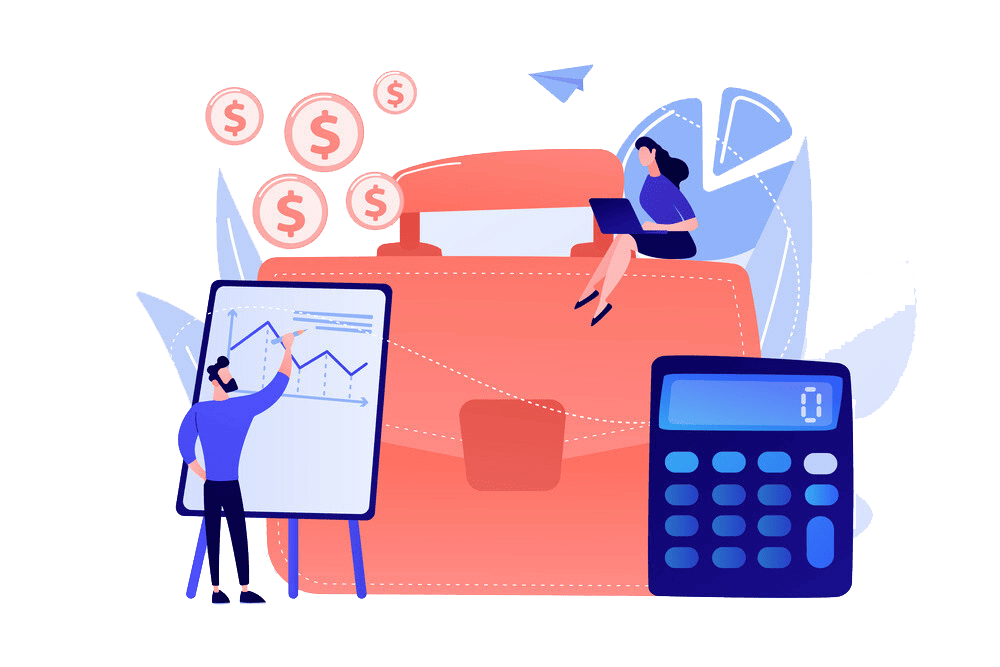 Why Should You Opt Online Bookkeeping?
Don't bother about collecting and delivering your accountant at their doorsteps. With eBetterBooks, everything becomes automatic. 

Our bookkeeping services in Philadelphia

prevent bookkeeping backlogs and provide you a prompt and precise Book.  

Stay secured with our bank-level security. 

Our top-grade bookkeeping and accounting services will never disappoint you. 

No matter what your business size is, you can ask for our assistance rightfully.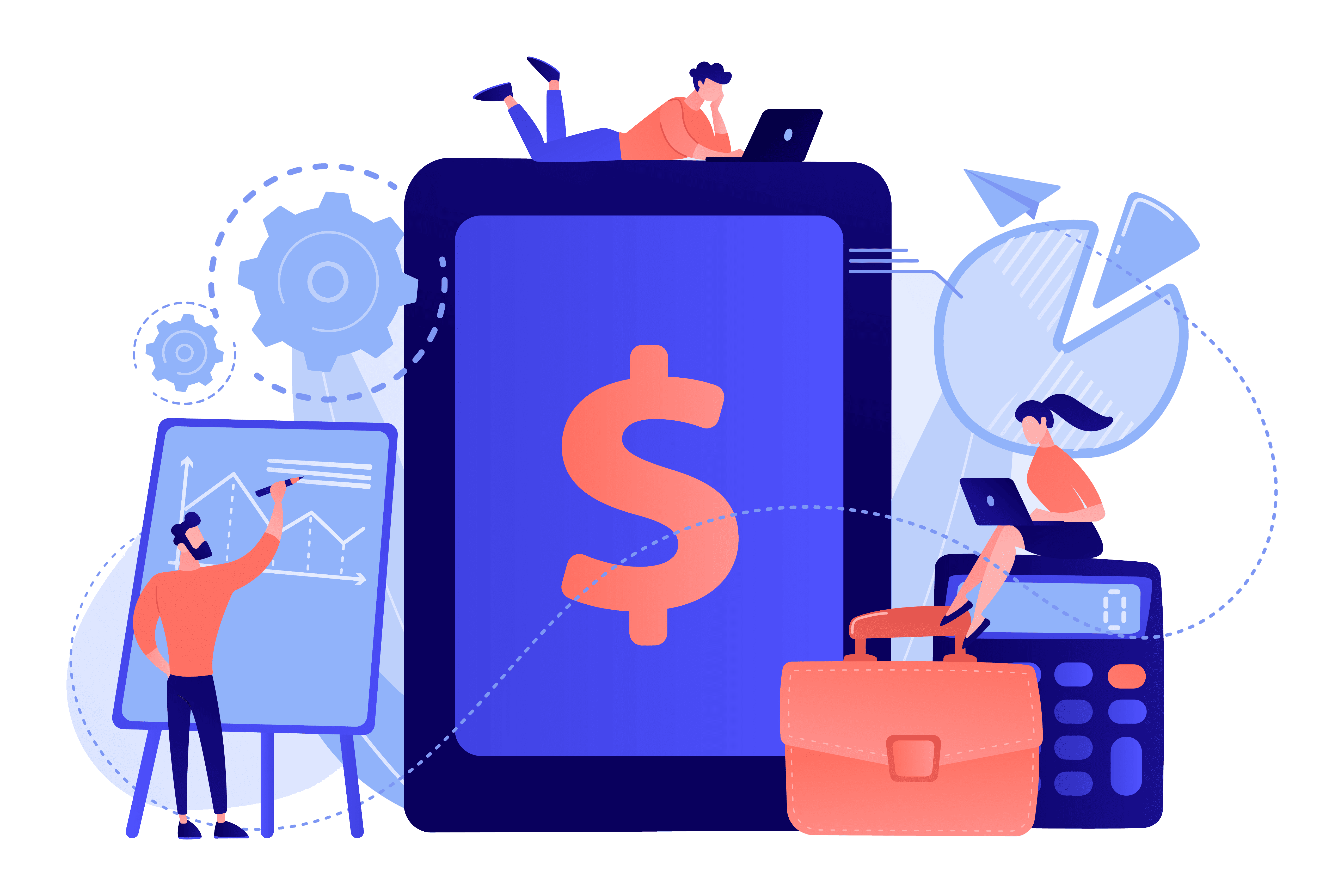 Hey Philadelphia! Why don't you check out our services
Account Receivable Services

Accounts Payable Services

Bank Account Reconciliation

VAT Returns

General Ledger Maintenance

Preparing Financial statements

Entry of Transactions

Cash flow management. 

Tax Return & Preparation
WHY eBetterBooks STANDS OUT?
We stand out in the crowd with our unique accounting system to execute our accounting services. 

Our services will feel like we are there with you in Philadelphia. 

You have 24/7 available customer support; dial +1-844-929-224 and get in touch with our experts. 

You are always prepared for tax time with your tax-ready books designed by eBetterBooks. 

Our accurate accounting and Bookkeeping is something you can count on.
Monthly Bookkeeping By eBetterBooks
Our Bookkeeping Services Philadelphia gives a better insight into your business and lets you make better and more favorable decisions for your business. You can either set new business goals or modify the existing ones.
With an accurate profit and loss statement ready at your desk each month, set plans accordingly.
The combined data on your assets, liabilities, and net worth within a single account can influence your decisions for the better.
You will find dates, check numbers, and other expenses in our general ledger reports.
Our comprehensive comparison of your bank statements with your balance sheet will help you acknowledge your assets better.
Tax Services In Philadelphia
It can cost you thousands of dollars if you are careless with your tax. We understand that taxes can get on your nerves, but that doesn't mean you will not pay enough attention to it. Let eBetterBooks tax filing and tax preparation services look after it, and you could just relax.
Relax, you have got eBetterBooks Tax Services
Instant Response: Switch to eBetterBooks and get instant responses from our executives.
Stay updated: You will find your book's updates whenever you have a new transaction in your bank.
No More backlogs in your books: Don't worry about the bookkeeping backlogs. stay caught up with eBetterBooks.
Compatible Partner At A Reasonable Cost: You don't have to worry about changing your preferred software as we work hand in hand with it. The best part is you get all this at a reasonable price.
 eBetterBooks tax filing services: No need to assemble and systemize receipts for tax filing and auditing; eBetterBooks maintains a tax-ready book throughout the year that makes tax time easy to pass.
Chill Out: All that is left for you is to relax and invest your time in other crucial business activities craving for your attention.
Other US States Where eBetterBooks Serve
Apart from Philadelphia, eBetterBooks also provide their bookkeeping and accounting services to New York, Los Angeles, Chicago, Houston, Phoenix, San Antonio, San Diego, Dallas, San Jose, Austin, Jacksonville, San Francisco, Indianapolis, Columbus, Fort Worth, Charlotte, Seattle, Denver, Detroit, Washington, Boston, Memphis, and Nashville.
Do not hesitate to dial +1-844-929-224 and to communicate with one of the eBetterBooks representatives. No matter your business size, we are more than ready to assist you with our accounting services.
Other US States Where eBetterBooks Serve
What is the turnaround time for my accounting?
We get that accounting has a time frame, and it is crucial to do your accounts within a specific period. We guarantee working out your accounts within the deadline, significantly to help you with tax preparations and tax filing.
What are the advantages of accounting to eBetterBooks?
You can avail the following benefits from us: quicker turnaround times, cost efficiency, and better output.
How does eBetterBooks ensure the confidentiality of data?
eBetterBooks signs a non-disclosure agreement with the client to keep the data secured. All the data we extract is stored on our cloud, which is secured by two-way authentication. Our preferred platforms are Dropbox and Google Drive.
Does eBetterBooks have the necessary infrastructure to cater to my accounting requirements?
yes! eBetterBooks is equipped with highly professional accounting experts with compelling accounting software. Our headquarters are in Wilmington, Delaware, US, with a workforce of over 600 accountants.
Work experience in accounting service?
How many clients is eBetterBooks currently handling?
We are taking care of over 55 clients at present.
Which countries eBetterBooks serve?
We serve the USA, Canada, Europe, Australia, U.K., etc.
What services do eBetterBooks provide to their clients?
We manage all accounting and bookkeeping activities of a business like accounting and Bookkeeping, tax filing, financial analysis, reporting, and projections.
Can we set a new company in any software?
Yes, we can set a new company in any software.
What is the cash basis of accounting?
Cash basis of accounting all the transactions that have been made, the revenue you have received, or expenditure you have made. It does not recognize cash receivable and cash payable accounts.
If I have a question about reconciled transactions, who should I speak to?
You can dial +1-860-497-7164 and speak to one of our representatives.