Bookkeeping Services San Francisco
Trying to find the top bookkeeping services in San Francisco, CA? Small businesses in the San Francisco Bay Area may choose eBetterBooks to handle all their outsourced accounting needs, including bookkeeping, payroll processing, and advising.
Reliable San Francisco bookkeeping services are good options for efficient business operations. The team of experienced bookkeepers at eBetterBooks assists you in taking charge of your books so you can concentrate on the growth of your organization.
We keep your records throughout the year for tax filing, so you no longer have to worry about searching for Best Tax Preparation near me in San Francisco. Tax filing and IRS audits are now a piece of cake.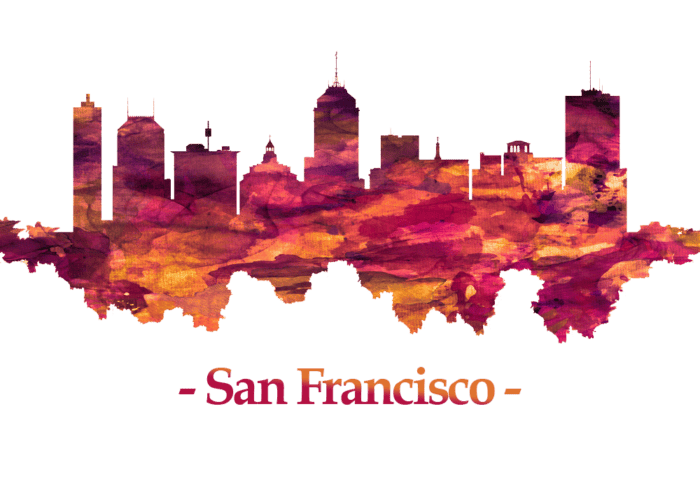 How eBetterBooks works with your San Francisco business?
We're here to ease your workload with our accounting outsourcing services. Our level of service and solutions are customized to meet your needs. Whether you require bookkeeping services, payment processing, or consultancy assistance, we have you covered.
Bookkeeping Regain
complete control of your finances. Our bookkeepers in San Francisco California, have got your back from start to end, so you can focus on growing your business.
Payroll
With our seamless payroll services created to simplify your life, you'll never have to worry about payroll again.
Consulting
Our knowledgeable, professional bookkeeping advisors can help you implement best practices, create budgets, and monitor your success.
Tax-ready financials
Are they looking for "Best Tax Preparation near me in San Francisco"? Our team of experts will adapt their strategy to your company's demands because they are familiar with California tax regulations.
Project Budgeting
Better Decision Control
Permissive Auditing
Industry framework
Track Growth
Capital Management
Surge Optimization
Advice Endowments
Reduce costing
Reconcile Charts
Credit Eligibility
Dodge Losses & Penalties
Details of Surpluses
Timely tax-return
Tendering
Automation
Credit & Debit
Taxable income
Payroll Tactics
Invoice Structure
Why Should You Opt Online Bookkeeping?
San Francisco's eBetterBooks bookkeeping services are unique from conventional bookkeeping. We automatically take transactions from your bank and update your records to reflect them.
You no longer have to transfer your documents to your accountant. We automatically pull out your transactions and maintain your books.
Say no to bookkeeping arrears, as our bookkeeping services in San Francisco as our timely Bookkeeping keep you all caught up.
Stay secured with our bank-level security.
We strive for quality.
We serve all businesses irrespective of their sizes.
Why choose eBetterBooks for bookkeeping services in San Francisco, CA?
Get quick help from our experts.
With accounting updates, we'll be in touch with you frequently. Have urgent questions that need to be resolved right away? We'll answer your issue within one business day.
Ensured precision
To prevent common errors, you may use our platform to automate data inputs from most key sources.
Process Automation
You are no longer required to send your documentation to your accountants. We manage your books and automatically pull out your transactions.
Timely Bookkeeping
Keep up on your bookkeeping; our timely bookkeeping in San Francisco will keep you updated.
Find a bookkeeper near San Francisco, CA.
Although it may appear like an uphill task, bookkeeping is one of the crucial components. It establishes your company's market position and lays the groundwork for your long-term planning. A bookkeeper hourly rate San Francisco, on average, is $26.13 per hour.
Check out our monthly bookkeeping plans at eBetterBooks to see how reasonable our monthly charges are:
Starter plan: $49 – monthly spend below $15000 
Standard Plan: $99 – monthly spend from $15,000-$50,000
Premium plan: $139 – monthly spend from $50,000 to $100,000
Corporate Plan: $249 – monthly spend from $100,000 to $500,000
What Makes Online Bookkeeping Better Than Traditional Bookkeeping?
Cloud-based accounting is way more time-efficient and more straightforward than traditional bookkeeping; here are the reasons why:
In traditional bookkeeping, you have to deliver all your receipts and necessary documents to your accountant. However, this is not the same for eBetterBooks Bookkeeping service Nashville

. We extract out all your transactions straight from the bank and transfer them to our database. 

You may have to wait for up to several days for a call back from your accountant with the data you asked for. At the same time, our accounting professionals will respond to your queries as soon as they see your number. 
You can bypass tax season like a piece of cake with our tax preparation and quality tax services.
Monthly bookkeeping services in san Francisco CA By eBetterBooks
Our monthly bookkeeping services in San Francisco are designed to assist you in reaching your goals for business growth. To help you identify the strengths and weaknesses of your business, We provide accurate online accounting and bookkeeping services, balance sheet, bank reconciliation, and general ledger report so you could recognize the strengths and weaknesses of your company. You can adjust your business if you have access to accurate financial data.
We deliver accurate profit and loss statements.
You may make smarter decisions by using a balance sheet, which thoroughly evaluates your assets, liabilities, and net worth.
We thoroughly compare your balance sheet and bank statements and inform you of your assets and losses.
You may look at your dates, check numbers, and other costs in your general ledger report.
Tax Services In San Francisco
Although we recognize that paying taxes might be a pain, it doesn't imply you won't give it good thought. Being negligent with your taxes might end up searching "Best Tax Preparation near me in San Francisco" or costing you thousands of dollars. You might unwind by letting eBetterBooks' tax filing and preparation services handle it.
eBetterBooks: Best Tax Preparation service in San Francisco
Instant Response: You won't have to endure a long call-back wait from your accountant. Accounting specialists at eBetterBooks reply to your calls as soon as they are answered.
Stay updated: Stay informed with eBetterBooks to avoid being surprised with your books.
No More backlogs in your books: Keep up to date with eBetterBooks and stop dealing with bookkeeping backlogs.
Compatible Partner At A Reasonable Cost: Keep using the accounting program you like, and let eBetterBooks work alongside it.
eBetterBooks tax filing services: You can easily avoid tax season, so don't worry about it. All year long, we maintain your books tax-ready.
Focus on Your business growth: You need to unwind and devote time to other vital business tasks vying for your focus.
eBetterBooks also serves at
In addition to Philadelphia, eBetterBooks also offers tax preparation and bookkeeping services in New York, Los Angeles, Chicago, Houston, Phoenix, San Antonio, San Diego, Dallas, San Jose, Austin, Jacksonville, San Francisco, Indianapolis, Columbus, Fort Worth, Charlotte, Seattle, Denver, Detroit, Washington, Boston, Memphis, and Nashville.
Dial 860-497-7164 anytime and communicate with one of the eBetterBooks accounting professionals. Your business size doesn't matter; we are more than happy to serve you with our accounting services.
Frequently Asked Questions (FAQs)