Bookkeeping Services Dallas
Are you seeking accounting, tax, or bookkeeping in Dallas TX? eBetterBooks might be your one-stop shop for bookkeeping and accounting services in Dallas TX. Located in Dallas, our team of qualified bookkeepers is here to assist.
Concerning finances, a small- to medium-sized firm often needs three-level assistance. Our team is available to handle everything, from payroll services to accounts payable and receivable.
Manage your accounts and financial statements without an internal bookkeeper to save time and hassle.
Accuracy and quality. Guaranteed!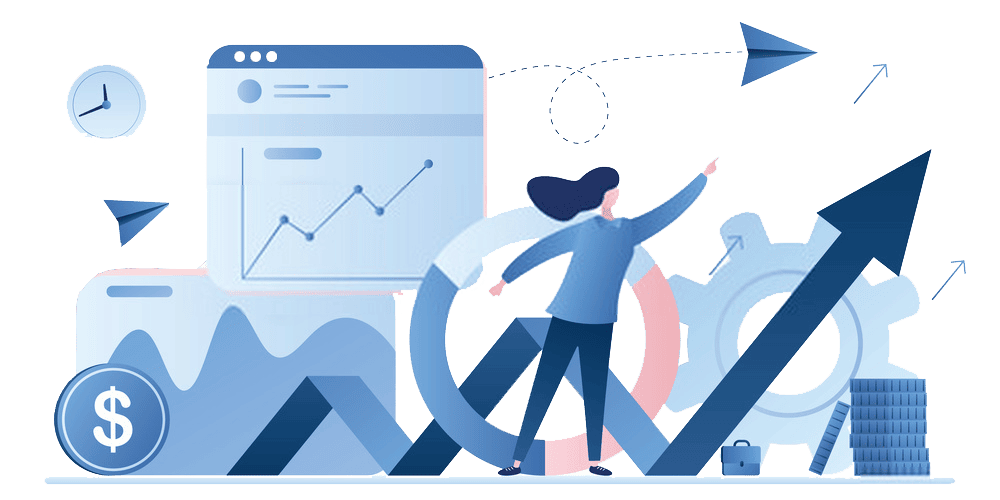 Business benefits of online bookkeeping
Even though it may appear tiresome, bookkeeping is one of the crucial business factors determining where your company stands. Hiring a competent and trained bookkeeper simplifies tracking business spending and making sound financial decisions. Get ready to experience the advantages of online bookkeeping for businesses with eBetterBooks.
Outsourced Bookkeeping Services For Small Businesses
Every service is tailored to your unique needs. We constantly ensure each firm receives the proper services to support their business objectives and needs because all clients are amazing. We understand the value of healthy cash flow for small businesses like yours.
Eager to learn how outsourcing bookkeeping works, contact our accounting professionals immediately! 
Why would you choose eBetterBooks for accounting services in Dallas, TX?
It's probably a good idea to check out eBetterBooks if you're tired of Dallas' conventional bookkeeping services. You may save a lot of time using our cloud accounting software.
Quick Response
Through eBetterBooks, you will be connected with a CPA who will respond to your inquiries as soon as they can.
Instantaneous Bookkeeping
You may unwind as eBetterBooks adds your bank transactions to its database at the same time.
No more bookkeeping backlogs
Your bookkeeping backlog could be resolved with our catch-up services.
A Reliable Partner at a Fair Price
While keeping a fair price, we work with your selected accounting software. As a result, there is no need to switch to your preferred accounting application.
eBetterBooks tax filing services
Filing taxes is simple since eBetterBooks maintains a year-round tax-ready book; gathering and sorting receipts is unnecessary.
Experience contentment
The mental calmness you desired is now within your grasp. Allow eBetterBooks' CPA services to manage your accounting so you can focus on other crucial business issues.
We are here around the clock to assist you with your accounting requirements.
Give us a call at 1-860-497-7164, and we'll handle the rest.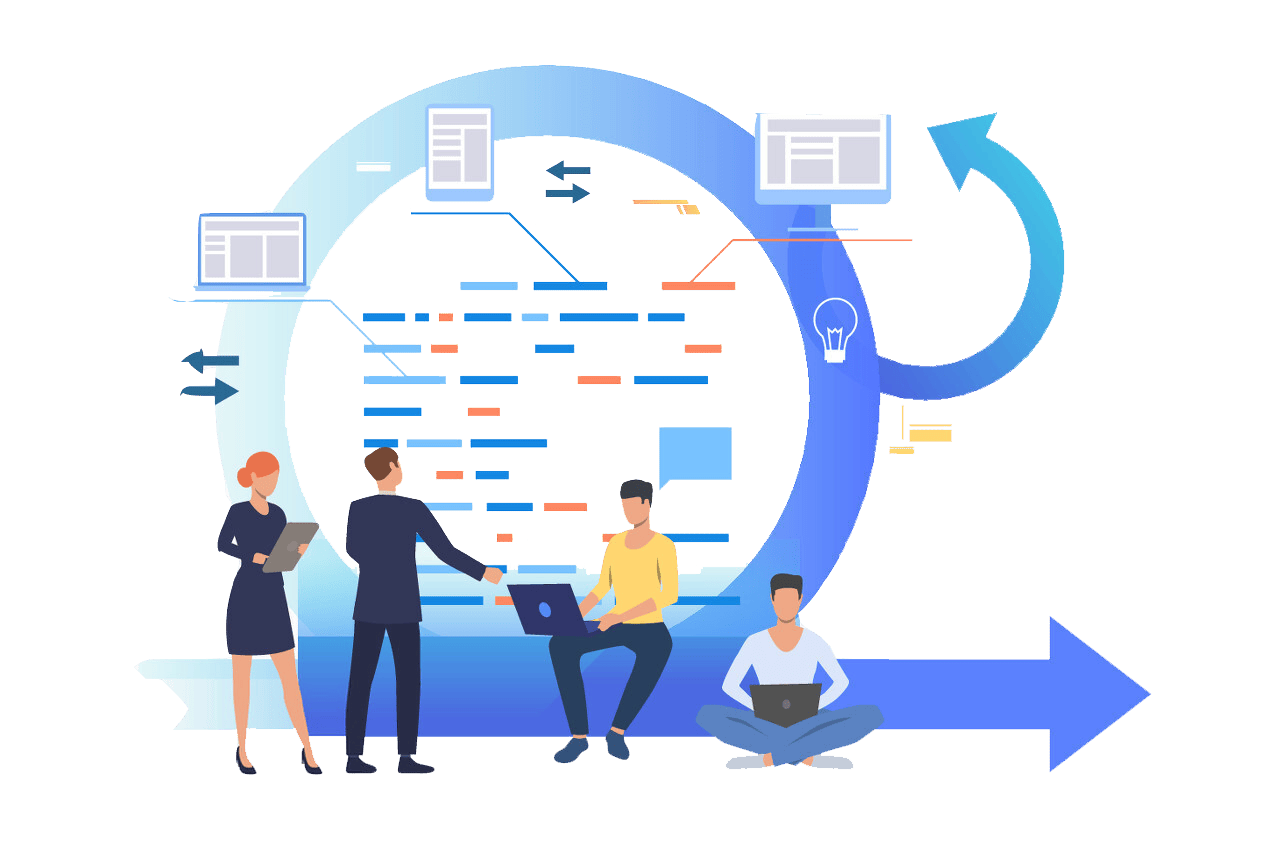 Check out the best small business bookkeeping in Dallas
Look no further than eBetterBooks bookkeeping services in Dallas, TX, and stop searching for "Best Bookkeeping Services near me in Dallas, TX."
Account Receivable Services

Accounts Payable Services

Bank Account Reconciliation

VAT Returns

General Ledger Maintenance

Preparing Financial statements

Entry of Transactions

Cash flow management. 

Tax Return & Preparation
eBetterBooks: Best Dallas bookkeeping services
We employ cutting-edge technology to provide our

accounting services in Dallas TX

.

To ensure that you never overpay, EBetterBooks will provide bookkeepers that are a good fit for your needs.

Our bookkeepers in Dallas-Fort Worth have undergone screening, background checks, and ongoing training.

Our work is of such high quality that it will save you money on your CPA's billable hours.

We also provide several QuickBooks assistance options.

You'll always stay caught up on your bookkeeping thanks to our timely and accurate accounting services.

Call 1-860-497-7164 to reach the customer support team for any questions.

With your year-round tax-ready books, you can comfortably get through tax season.

Nobody can match our accounting, bookkeeping, and sales tax reporting for precision.
Why Is eBetterBooks Better Than Traditional Bookkeeping?
Online bookkeeping for small business is way different and efficient than traditional Bookkeeping. You can save yourself a sea of time using cloud-based accounting: 
Unlike traditional Bookkeeping, eBetterBooks pulls out transactions straight from your bank to our database. Hence making the process simpler. 

Your traditional accountant may take upto several days to call you back, whereas eBetterBooks professionals will respond to you within the shortest possible time. 

The tax season will no longer feel like a burden with our ever-ready tax-coded books. Let us take care of your tax planning, filing and auditing.
What is the average cost for bookkeeping services in Dallas?
As a business owner, you may have frequently wondered, "How much will accounting services cost my organization?" Numerous factors affect how much a small business or organization will pay for bookkeeping.
Currently, the average cost for bookkeeping services in Dallas ranges from $35,000 to $55,000, and your bookkeeping requirements will typically cost between $500 and $2,500 per month if you outsource them.
Starter plan: $49 - monthly spend below $15000
Standard Plan: $99 - monthly spend from $15,000-$50,000
Premium plan: $139 - monthly spend from $50,000 to $100,000
Corporate Plan: $249 - monthly spend from $100,000 to $500,000
eBetterBooks monthly bookkeeping charges
eBetterBooks offers a variety of pricing choices based on the size of your business. We even give specialized solutions to help your business grow. Each package includes common bookkeeping services, profit and loss reporting, and other data.
Several plans offer facilities for tax returns and advice for businesses of all sizes.
Precise Monthly Bookkeeping Reports
eBetterBooks bookkeeping service Dallas guarantees accurate monthly bookkeeping. You can make suitable decisions for your Accounting firm only if you have a good insight into your business's finances.
A piece of integrated information on your assets, liabilities, and net worth under one account will help you with your decision-making.
You will find dates, check numbers, and other expenses in our general ledger reports.
We offer a detailed bank reconciliation by comparing your bank statements with your balance sheet. With an accurate value each month, you can get a better insight into your business.
Dallas's tax preparation services
Searching for Bookkeeping & Tax Services in Dallas? Give our tax accountants the responsibility of processing and filing your annual tax returns. We'll let you focus on managing your company since we offer affordable and quality tax preparation services in Dallas. With everything from financial analysis to tax preparation, our tax and accounting specialists can help.
If you don't handle your tax appropriately, you can end up losing several bucks. But you don't have to worry about that, as eBetterBooks has brought you an accurate and full-fledged tax report. Our expertise in federal and different state tax systems assures you quality tax services.
Get Ready For eBetterBooks Tax Services
Instant Response: eBetterBooks professionals respond to your calls in the quickest time.
Real-time Bookkeeping Companies Dallas TX: eBetterBooks exports your bank transactions to our database in real-time, and your real-time bookkeeping
No More backlogs in your books: If you are in arrears with your books, catch up with eBetterBooks.
Compatible Partner At A Reasonable Cost: You don't have to worry about changing your preferred software as we work hand in hand with it. The best part is you get all this at a reasonable price.
 eBetterBooks tax filing services: No need to assemble and systemize receipts for tax filing and auditing; eBetterBooks maintains a tax-ready book throughout the year that makes tax time easy to pass.
Chill Out: Chill Out and allow our professionals to handle your accounting so you could focus on other critical business aspects.
We will serve you with any accounting service you need. We are your 24/7 accounting partners, just a phone call away. Do not hesitate to dial our toll-free number. 
Frequently Asked Questions (FAQs)
What type of return do I file?
That depends upon your business.
Do I have to file a state return?
That ultimately depends upon several factors such as the state you reside in, your business's location, and so on. eBetterBooks will help you identify if you are supposed to file for a tax return or not.
Is there a statute of limitations on back taxes?
The IRS statute usually limits it to three years. However, with some exceptions, you can extend them to six years. After completing the assessments, you have upto ten years of limit for the IRS collection statute.
What is cash basis accounting?
In cash basis accounting, you only recognize revenues received in cash and expenses that are already paid. This account does not validate accounts receivables and accounts payables.
What is modified accrual accounting?
It is a bookkeeping method that involves a combination of the cash and accrual basis of accounting. It includes loan payables, month-end inventory adjustment and reports include AR and AP.
Professional services are completely tax deductible.
Can I change my plan anytime?
Yes you can, to change your plans, hit the modify button. Your plan modification will take place on the first of the following month, depending upon when you are changing the plan.
Indeed! We are sorry to see you leave but we totally understand. Even if you request to cancel the services, you can avail them till the last day of that month. You can dial +1-860-497-7164 and speak directly to one of our representatives.