Bookkeeping Services Nashville
Are you looking for bookkeeping services in Nashville? Why don't you try out eBetterBooks and see if you go along well? Bookkeeping is something that sets the foundation of your business's future, so you need good bookkeeping that would serve you just right.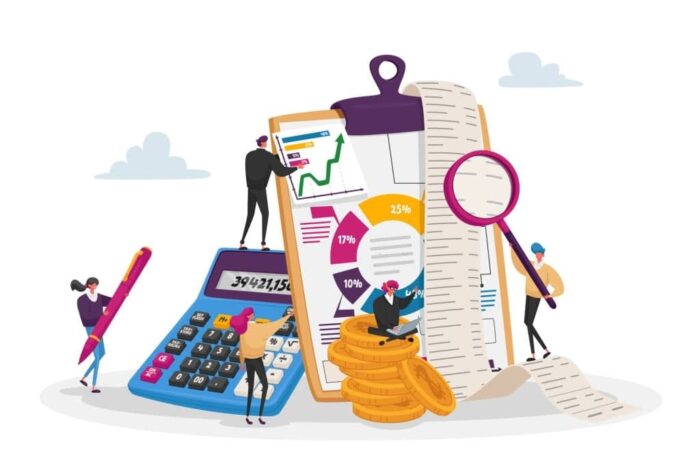 Choose Our Bookkeeping Services Because...
You no longer have to export your receipts to your accountant. We pull them out automatically to our database and use our tools to carry out the accounting process. 

Stay caught up with our well-timed and accurate accounting services. 

We assure top-grade accounting and bookkeeping provision of services in Nashville. 

No matter what your business size is, we will handle your account with the same enthusiasm.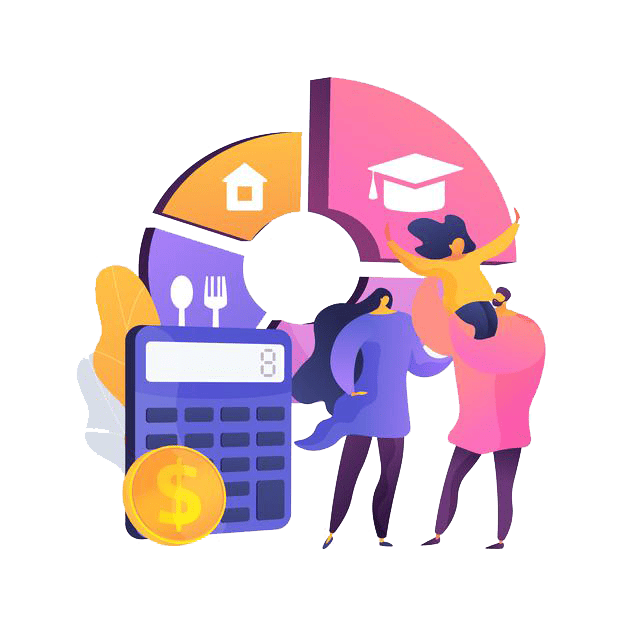 Hey, There Nashville! We Have Brought To You
Account Receivable Services

Accounts Payable Services

Bank Account Reconciliation

VAT Returns

General Ledger Maintenance

Preparing Financial statements

Entry of Transactions

Cash flow management. 

Tax Return & Preparation
What makes eBetterBooks Stand Out in Nashville?
Our flexible system will allow you to customize your plan. 

You can never fall back with your books because of our prompt and precise services. 

With eBetterBooks, you get a 24/7 Customer Support Service; all you have to do is dial 1-860-497-7164 and get in touch with a certified professional. 

Our books are tax-ready throughout the year, so you do not have to think too much about the tax season. 

You can make better business decisions with our meticulous bookkeeping, accounting, and tax reporting.
What Makes Online Bookkeeping Better Than Traditional Bookkeeping?
Cloud-based accounting is way more time-efficient and more straightforward than traditional bookkeeping; here are the reasons why: 
In traditional bookkeeping, you have to deliver all your receipts and necessary documents to your accountant. However, this is not the same for eBetterBooks

Bookkeeping service Nashville

. We extract out all your transactions straight from the bank and transfer them to our database. 

You may have to wait for up to several days for a call back from your accountant with the data you asked for. At the same time, our accounting professionals will respond to your queries as soon as they see your number. 

You can bypass tax season like a piece of cake with our tax preparation and quality tax services.
Accurate Monthly Bookkeeping Reports
Accurate information about your finances can help your business thrive. A monthly Bookkeeping service Nashville can help you make the decisions that you wouldn't otherwise.
You can make wiser decisions by acknowledging your assets, liabilities, and net worth within one account.
We perform a comprehensive comparison of your balance sheet with your bank transaction and present you with an accurate outcome each month.
You can easily spot dates, check numbers, and other expenditures in our general reports.
Tax Services In Nashville
Not managing your tax reports correctly may cause you to lose thousands of dollars. However, eBetterBooks prevents such scenarios with our ever-ready tax-coded reports. We guarantee precise and comprehensive tax filing and quality tax services with our expertise in federal and different state tax systems.
Embrace yourself for eBetterBooks tax services
Instant Response: Once you are connected with eBetterBooks, get ready for quick responses.
Real-time Bookkeeping: There is no need to deliver your documents to your accountant any longer; Our latest technology saves you the heck of an effort.
No More backlogs in your books: Catch up with eBetterBooks accounting services.
Compatible Partner At A Reasonable Cost:  eBetterBooks is compatible with your current accounting software at an affordable price. You don't have to change that for our sake.
 eBetterBooks tax filing services: eBetterBooks maintains a tax-ready book throughout the year that makes tax time easy to pass, so no more data assembling for tax filing and auditing.
Chill Out: Chill Out and allow eBetterBooks professionals services to handle your accounting so you could focus on other critical business aspects.
Whole Nahville is a fan of eBetterBooks for a reason. You can come to us and avail our assistance. We can even customize services according to your business's requirements. All we desire for is your contentment.
Frequently Asked Questions (FAQs)
What do I do with my receipts?
We electronically connect with your bank transactions, and therefore, we do not need your receipts. But we do suggest keeping them for at least three years for an IRS audit.
What type of return do I file?
It depends upon your business structure.
How long does eBetterBooks take to respond to your calls?
Our experts usually respond quickly. However, if they can not take your call at that moment, they will certainly call you back in the shortest period possible.
How many days a week does ebetterBooks provide customer support service?
eBetterBooks is at your service for 24/7X365.
What is the eBetterBooks customer support Number?
Dial +1-860-497-7164 and get in touch with a professional eBetterBooks representative who would resolve your issue in no time.
How does eBetterBooks help with IRS notices?
We all get goosebumps when we see an IRS notice. You can easily upload the IRS notice to the software, and if you had received the notice when you already had our subscription, this facility is included in our service.
Do I have to file a state return?
It entirely depends upon factors like where you reside or what is your business location.
Is there a statute of limitations on back taxes?
The IRS limits up to three years to audit or make an assessment. However, there are some exceptions in this statute that allow you to extend up to six years. Sometimes you can extend it upto ten years.
What is the cash basis of accounting?
The cash basis of accounting calculates the transactions that include received revenue and expenditure that has already been made. Account receivables and account payables do not exist here.
If I have questions about reconciled transactions, who do I speak with?
We are there for you 24/7, our professional bookkeepers will get to you. Dial +1-860-497-7164.