Benefits Of Financial Reporting Services
Tracking financial health, analysis, expenses, profits, and losses are just one tap away. With eBetterBooks, get your business financial reports back to the track. Optimize your successful business plan with our financial reporting services and stay ahead of your competition.
Automation
Automate your resources and save time on monthly filing. The best thing for your HR department is automating payrolls, clean and on-time financial reports for hassle-free functioning.
Credit & Debit
Keep tabs on the in-flows and out-flows of capital with eBetterBooks. Payrolls and invoices are a paperless job with our professional financial services .
Payroll Strategies
Keep track of your payouts and continue to deliver what is best for your team. Create payroll strategies with eBetterBooks
Invoice Structuring
We help you create the most reliable invoice structure for easy payments. Now create automatic invoices, keep tabs on payments and easily manage your finances for future prospects.
Why outsource financial reporting and analysis services for Your Business?
We have built many small businesses into large enterprises with zero stress. We will build your too.
Stimulate your growth
Develop financial strategies to increase cash flow and profit, from customer cohort analysis to sales efficiency with accurate financial reports.
Strengthen your finances
Map your business's course with precise forecasts and budgets. We establish this block-by-block, from income to profit.
Evade costly traps
Install the financial foundation and standards for growth and putting a good impression on investors. Avoid falling for over the top costly installations.
Focus on your business; we look after your financial reports.
Certified finance experts
---
We assist you with a certified online
financial expert or the reporting manager to look after your business finances' needs, including transaction, account payable, account receivable, and payroll strategies.
Accessible and reliable software
---
Our progressive technology offers a
complete series of assistance. We
maintain records of all transactions from your bank account for the firm's hold of your business's capital flow.
Constant Support
---
Our professional team of reporting
managers and finance experts is available all the time to answer your queries, no matter when or where they hit you. Reach out for expert advice. Any time, any place.
Easy Reporting
---
Your reliable financial reporting manager will provide you with regular reports. Stay up-to-date on your finances, and if you have any questions, your reporting
manager is available to answer them.
FAQ's about Outsource Financial Reporting Services
While shifting your company's finances to an online financial reporting service, we get it if you have some questions. Feel free to reach out and ask as many questions as you like.
Here are answers to the most common questions we get asked about online financial reporting and analysis.
What is Financial Reporting?
Financial reports are used to analyze the accounting situation of companies, large and small. There are four primary financial reports that indicate the well-being of a business: balance sheet, income statement, capital statement, and cash flow statement. An annual financial report covers all the financial and commercial information needs of a company. It contains:
The balance sheet of companies
Profit and loss account
Financial statements
Information from the activity reports
What are the advantages of Outsourcing Financial Reporting Services?
Generate a robust reporting system for detailed financial analysis.

Create a report of your cash position, profit, loss etc..

Assume the financial core of your company.

Shun disasters and strategy for future benefits. 
How beneficial are outsourced financial reporting services for small business owners?
eBetterBooks provides outsourced financial reporting services for small business owners with increasing cost-effectiveness with a proactive approach and minimized risk of fraud. 
With outsource financial reporting and analysis, you can save time and focus on other things for which you started the business in the first place. 
With substantial financial reports, you can make more well-read decisions to stay on top of your game. 
What kind of Financial Reports do I receive?
eBetterBooks gives an in-depth monthly financial reports to all its clients. We provide various Financial reports, including, cash flow analysis reports, income statements, key performance indicators (KPI Reports), financial (Profit and Loss Statement), balance sheets, and profitability analysis.
What is the analysis of financial statements?
The analysis of financial statements, also known as economic-financial analysis, accounting analysis, or balance sheet analysis, is a set of techniques used to diagnose companies' financial health.
The financial statements synthesize valuable information for your own company and analysts, investors, partners, and even your employees. They offer a map of the equity, economic and financial situation, and your business's future expectations.
Correct analysis and interpretation of the financial statements facilitate decision-making by reducing the degree of uncertainty.
What are financial problems and their causes?
Major financial problems that we can find are the following:
Uncompetitive cost of production.

Excessive distribution or promotion costs.

High overhead costs compared to sales.

Reduced margins for high prices.

Insufficient controls.

Poor planning.

Lack of cost analysis.

Unreliable accounting systems.

Decapitalization of the company.

Excess indebtedness.

Large quantities of stocks.

Insufficient sales.

Obsolete products.

Sales prices that do not cover costs.

Sales collection problems.

Market unawareness.

Issues with new technologies and their implementation.

Low productivity due to lack of motivation or training.

High labor costs.

Conflicts of interest within the company.
How to get the best financial reporting services?
To get the best financial reporting and analysis for your business, we recommend outsourcing financial reporting services. It will allow you to correct any situation that puts the company at risk.
You will be able to anticipate business decisions at the right time. If you want to receive extra information, dial our toll-free number 1-860-497-7164 to get professional advice.
Get Started to Learn More
Let our expert team handle all your financial chores – talk to an expert today.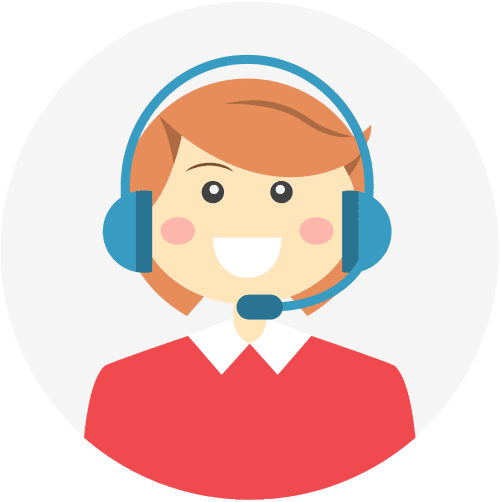 If you are looking for financial reporting experts in USA, just get in touch with us at +1-860-497-7164 or drop us an email at [email protected] to connect with our accounting experts.