Bookkeeping Services Houston
Are you looking for Houston bookkeeping services? Bookkeeping is the most important accounting component, and you will require it regardless of your position within a company. You require eBetterBooks if you need bookkeeping services anywhere in Houston.
You manage your business, and let us handle your financial affairs. eBetterBooks is the all-in-one solution your company can rely on for everything from bookkeeping to tax preparation.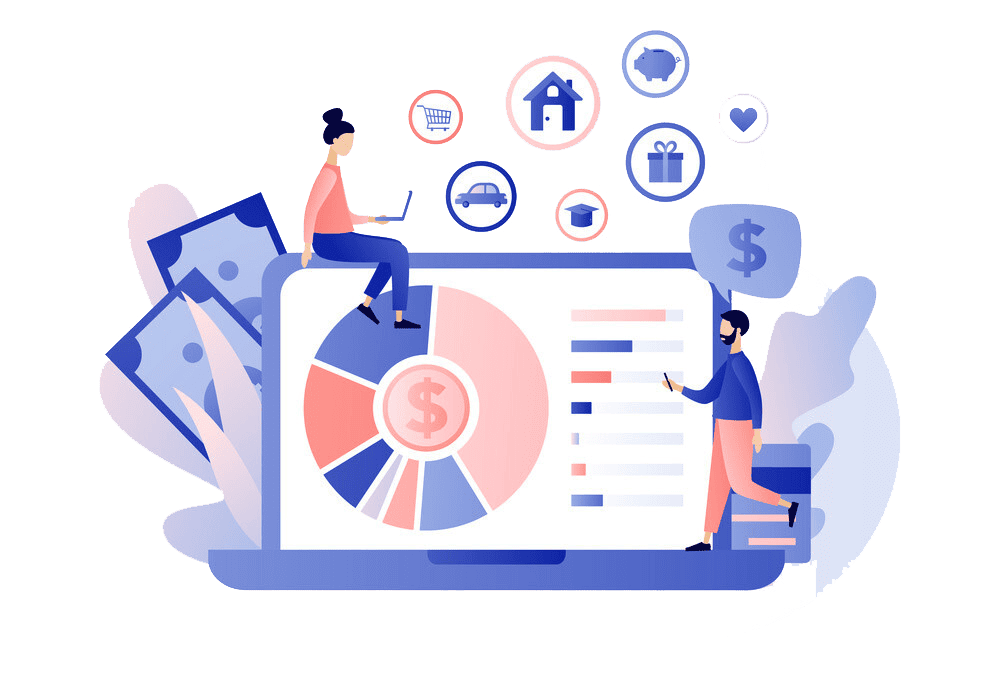 Bookkeeping Services in Houston Tx for Businesses
eBetterBooks offers online bookkeeping services to all businesses, no matter how big or small their operations are. You no longer need to look for the "Best Bookkeeping Services Near Me in Houston, TX " since our bookkeepers will fulfill all your bookkeeping needs using our virtual bookkeeping services to businesses of any size.
Our online bookkeeping solution may be tailored to meet the company's specific needs or the sector it operates. Our goal is to assist clients in spending less money and less time on financial tasks, improving the organization's overall effectiveness.
Note: According to the Global Accounting Services Market Report, the size of the global accounting services market is expected to grow by 11.4% from 2021 to 2026, from $0.59 trillion to $1.01 trillion. The market share for accounting services globally is predicted to increase at a CAGR of 11.5% starting in 2026 and eventually reach $1.74 trillion in 2031.
Read more on the Global Accounting Services Market Report: https://www.thebusinessresearchcompany.com/report/accounting-services-market
Why choose ebetterBooks for certified bookkeepers in Houston
At eBetterBooks, we offer online bookkeeping services in houston tx that help businesses there to keep complete books using the most cutting-edge accounting equipment or software. Thanks to our trained bookkeepers, you will always have access to the reports you require, such as balance sheets, P&L statements, debtor reports, etc.
We maintain and update your books.
We carefully organize the trial balancing and bank books.
Let our professional bookkeepers maintain Accurate balance sheets, cash flow statements, sales, and purchase sheets for you.
Proficiency in Cost Variance Analysis and asset reconciliation is at our fingertips.
You can count on us for Bookkeeping services Houston and your Business Inventory maintenance.
Services included:
Online Bookkeeping
Online bookkeeping is the process of tracking everyday financial data and transactions. The Bookkeeping and accounting services for Houston include tracking asset depreciation, paying supplier bills, repaying loans, paying customer invoices, and providing financial reports.
Basic Tax Advice
Our tax professionals at eBetterBooks offer the best tax preparation techniques appropriate for your business's structure. We deliver up-to-date information while continuously monitoring changes in USA's tax laws.
Simple Financial Advice
The key financial counseling that your company needs is provided by our certified chartered accountants and financial professionals.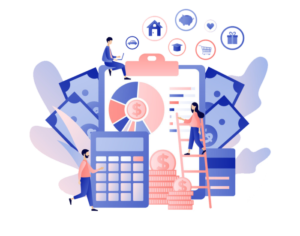 Get Certified Bookkeepers in Houston
Instant Response: You can rightfully anticipate an Instant Response from our experts as if we are present at your premises already.
Real-time Bookkeeping: You do not have to worry about accumulating and organizing receipts as eBetterBooks extracts your bank transactions to the database in real-time and leaves you at ease.
No More backlogs in your books: You can eliminate the backlogging from your Books with eBetterBooks catch-up services.
Compatible Partner At A Reasonable Cost: eBetterBooks dedicated experts work collectively with your preferred accounting software at a reasonable price as a bonus. Therefore, you do not have to switch the accounting software you are comfortable with.
Tax preparation in houston: Don't bother collecting and organizing the receipts for the income tax day or filing for an extension when you are in arrears. eBetterBooks preps for the tax period throughout the year.
Experience contentment: You can experience the peace of mind you were looking for. Allow eBetterBooks CPA services to take care of your accounting so you could focus on other critical business aspects.
You probably want to consider eBetterBooks as your accounting partner, especially if you are a novice. Our bookkeeping services Houston are prompt, precise, and guaranteed contentment. For further details, you may dial +1-802-778-9005.
Our Bookkeeping Services For Houston, Texas
With our precise reports and quick responses, you'll never be in despair with eBetterBooks, which has brought about a new revolution in the accounting industry. In addition to this:
Our certified bookkeepers in Houston update and manage your books.
The trial balance and bank records are organized with great care.
Provide accurate balance sheets, cash flow statements, sales, and purchase sheets for our expert bookkeepers to manage for you.
We are proficient in asset reconciliation and cost variance analysis.
You may rely on us for Houston bookkeeping services and the upkeep of your company's inventory.
Get Tax Ready: Bookkeeping and Accounting Services for Houston
Tax filing is easy when you have professionals on your side. To keep your records current, we put you in touch with professional bookkeepers. With our year-round tax assistance, you won't ever have to be afraid about missing a deadline.
Accurate, tax-ready financials
Are you doing your taxes? We have your back in that case. We offer well-organized tax time financials so you may send them in right away. We'll work collaboratively with your CPA as well.
Forget about tax time stress
Are you prepared to delegate tax filing to someone else? We link you with a qualified professional prepared to file your paperwork before the deadline.
Year-round tax support
Stress-related to taxes is a year-round problem. Because of this, we provide year-round tax advising services. We can help you with all of your tax planning requirements and can create a unique tax strategy that works for your company.
Frequently Asked Questions (FAQs)