Bookkeeping Services San Diego
Are you looking for bookkeeping services in San Diego? eBetterBooks is here to assist you with San Diego bookkeeping services and comprehensive tax preparation to streamline your accounting and financial needs.
Get certified San Diego bookkeeping professionals with a successful track record and concentrate on what's essential. With services specifically designed for your company, we may let you focus on what you love while keeping your business growing.
Our bookkeepers in San Diego, California, will help you organize your business and take it to heights you'd never imagined! We offer accounting and bookkeeping services starting at $49 a month, which is a far cheaper average cost of a bookkeeper in San Diego, CA.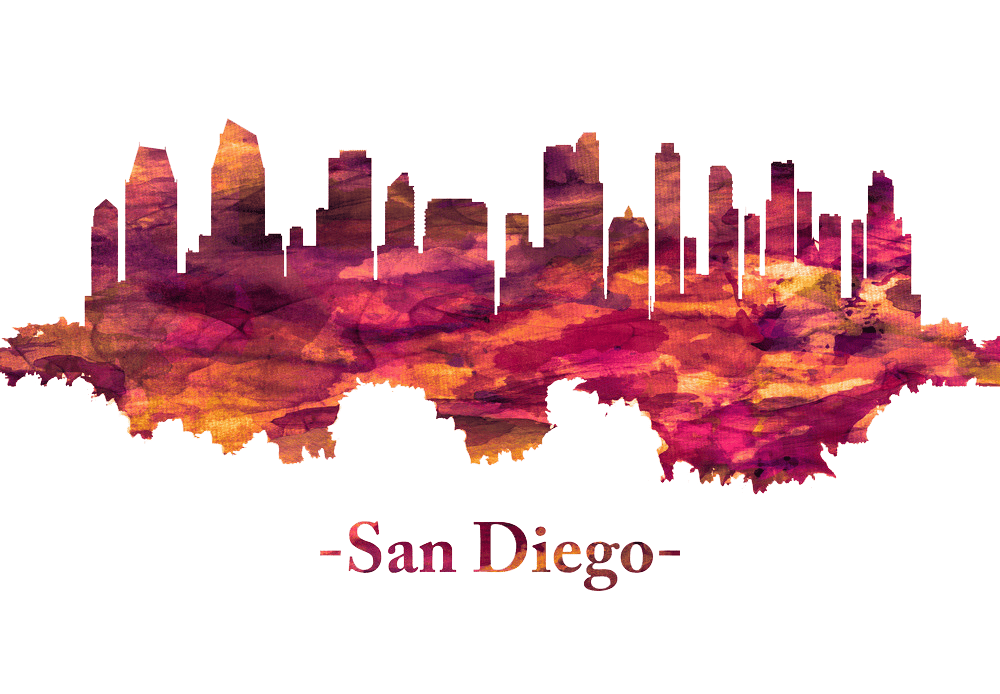 Bookkeeping services for small businesses in San Diego
The ideal bookkeeper will assist you in bridging the gaps in your company since only some business owners are accounting professionals. Therefore, we run solely at our pace and are the ideal match for bookkeeping for small businesses in San Diego.
Your search for "bookkeeping services near me in San Diego" or "accounting services San Diego" ends here since you don't have to worry or constantly oversee your transactions to see whether your bookkeepers are doing their jobs correctly; instead, you can safeguard your business with a Certified Public Accountant. We have expertise in keeping track of revenue and spending, assisting you with tax return preparation, conducting tax audits, and providing you with strategic tax planning and advising.
We help you set up a business budget, recognize your resources, and promote better decision-making. 

Getting chills when tax season is around? No trouble! eBetterBooks does the tax prep and tax filing on your behalf. 

You can attract a more significant number of investors if you have your books adequately organized. 

Will can depict where you stand in the market and how you can lift yourself. 

An authentic financial report can help you make better business judgments.
Benefits of Bookkeeping and Accounting Services in San Diego
Once connected to eBetterBooks, you'll never have to hand your accountant your receipts. We directly download your transactions from your bank and upload them to our database.

Let bookkeeping backlogs go by staying current with eBetterBooks.

You can vouch for the security of your financial information with our bank-level system.

You are welcome to contact us at any time, regardless of the size of your company.
What Bookkeeping Services in San Diego to Offer?
Our Bookkeepers at eBetterBooks provide small businesses with reasonably priced bookkeeping services.
Tax Preparation & Planning 
We aim to reduce your tax liabilities via detailed planning and make the preparation procedure as simple as feasible for you.
Accounting & Bookkeeping
We can help you stay on top of governmental deadlines, keep your internal financial systems in order, and lessen the hassles of running a business by providing rapid and timely service.
Business Consulting
Our experts can assist you by providing services that keep your company on the ideal path in a setting that is becoming more complicated and undergoing fast change.
IRS Tax Problems
 We are here to assist you in resolving your tax issues and putting an end to the stress that the IRS may cause you.
eBetterBooks are available to their clients 24/7. Dial 1-860-497-7164 and get in touch with one of our accounting executives anytime, any day.
Pick eBetterBooks Over your Local Bookkeeper
With the help of our legit software, we can generate an authentic financial report for your business. You can access your data whenever you want. 

You can swear by eBetterBooks generated financial reports. 

We keep your books tax ready throughout the year so you can lay back during the tax time. 

There is no match for the quality of eBetterBooks. 

With eBetterBooks, you never have to dread data loss. We transfer your financial data to our cloud system as soon as we receive it; google drive and dropbox are our preferable platforms. 

Having bookkeeping deficiencies? Leave it all to us. 

You never have to deliver your receipts to your accountant once you are connected to eBetterBooks. We pull out your transactions straight from your bank and transfer them to our database. 

Stay all caught up with eBetterBooks and forget about bookkeeping arrears. 

You can swear by our bank-level security system with your financial data. 

No matter whatever your business size is, you can come to us freely.
San Diego California's Best Bookkeeping Services
We can provide an authentic financial report for your company using our reliable software. You have complete control over your data.
Financial reports produced by our bookkeepers are trustworthy.

To allow you to relax during tax season, we maintain your books tax-ready throughout the year.

The quality of our report is unrivaled.

You need not to worry about data loss with us. As soon as we get your financial data, we immediately upload it to our cloud system; our preferred platforms are Google Drive and Dropbox.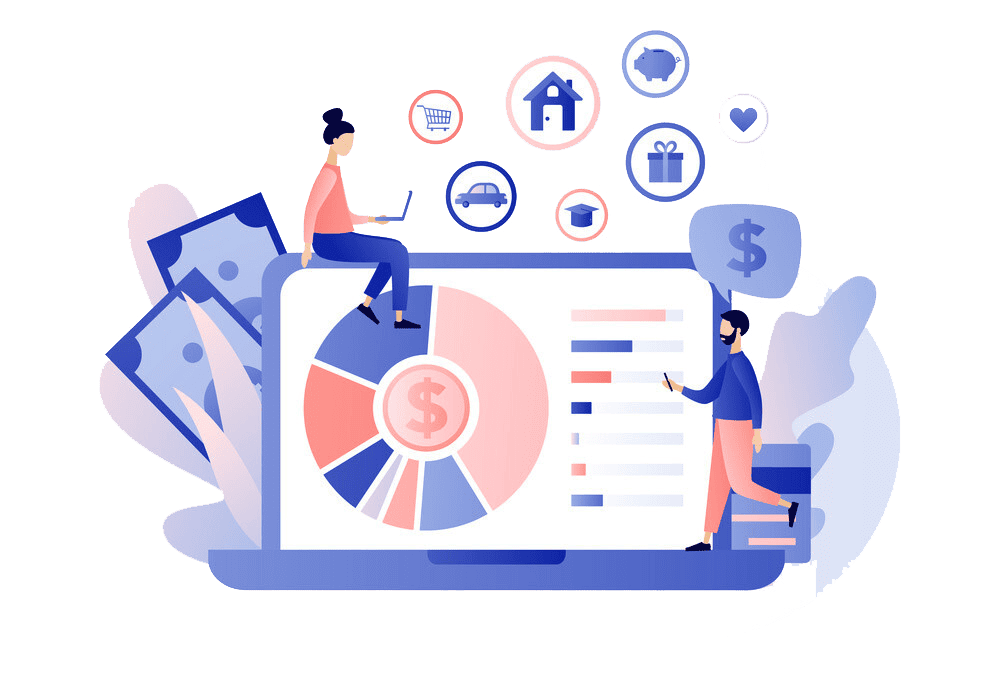 What Makes eBetterBooks Stand Out In the crowd?
100% authenticity of your financial data with our compelling and advanced bookkeeping services. 

You will never feel far away from us, and we will make you feel closer. 

You will never be disappointed with our tax filing and tax preparation services. 

eBetterBooks are available to their clients 24/7. Dial 1-860-497-7164 and get in touch with one of our accounting executives anytime any day.
Check out bookkeeping services near San Diego?
Unleash your full potential. Talk to a professional expert who can help you expand your business.
Project Budgeting

Better Decision Control

Permissive Auditing

Industry framework

Track Growth

Capital Management

Surge Optimization

Advice Endowments

Reduce costing

Reconcile Charts
Credit Eligibility

Dodge Losses & Penalties

Details of Surpluses

Timely tax-return

Tendering

Automation

Credit & Debit

Taxable income

Payroll Tactics

Invoice Structure
We are ideal bookkeeping partners since it gives you peace of mind by providing timely, reliable information that you can utilize to make sound business decisions. With us, choosing a reliable partner to handle your bookkeeping is simple.
Monthly Bookkeeping By eBetterBooks
Understand your business better with eBetterBooks accounting and bookkeeping services San Diego. We offer monthly services like monthly Bookkeeping, balance sheet, bank reconciliation, general ledger reports. These are one of the essential reports which would help you make appropriate financial decisions for your business.
We carry out a careful evaluation of your monthly profits and losses and generate a monthly bookkeeping report.
 A comprehensive evaluation of your businesses assets and liabilities and presenting them as a balance sheet is something we are expert at.
Consider our general ledger reports whenever you have to look for dates, check numbers, and expenses.
We reconcile your bank statements with your balance sheet and turn them into a bank reconciliation statement. This one is specifically important for the decision-making process.
The Average Bookkeeping Services cost in San Diego
The average cost of a bookkeeper in San Diego, CA vs. our monthly charges
As of October 26, 2022, the average bookkeeper salary in San Diego, California, is $45,580; however, the normal compensation range is between $40,000 and $52,000.
To prevent you from freaking out when tax season arrives, our Bookkeepers keeps your books tax-ready all year.
Our monthly bookkeeping pricing in san Diego consists of:
| | | |
| --- | --- | --- |
| Starter plan | $49 | monthly spend below $15000 |
| Standard plan | $99 | monthly spend from $15,000-$50,000 |
| Premium plan | $139 | monthly spend from $50,000 to $100,000 |
| Corporate Plan | $249 | monthly spend from $100,000 to $500,000 |
We keep your books tax-ready throughout the year, so you do not panic when tax season is around. Everyone gets chills when they receive an IRS notice, but not eBetterBooks clients. We are there for you; we have your back.
Tax Services In San Diego
Relax, you have got eBetterBooks Tax Services
Instant Response: Forget about those days when you would wait for several days for a call back from your accountant. eBetterBooks representatives hop back to you as soon as they see you calling.
Stay updated: You are continuously updated with eBetterBooks. Whenever you have a new transaction in your bank, we update it in your books.
No More backlogs in your books: No more bookkeeping backlogs with eBetterBooks; you are all caught up with us.
Compatible Partner At A Reasonable Cost: We understand you have a different software as your preference; eBetterBooks aims at your comfort and works hand in hand with your preferred software.
 eBetterBooks tax filing services: eBetterBooks takes care of your tax with our tax filing and tax prep services. You have got your efforts saved.
Chill Out: All, in the end, is left for you to do is relax.
The other U.S. States Where eBetterBooks Serve
Apart from San Diego, eBetterBooks also provide bookkeeping services for small business in Denver, Los Angeles, Chicago, Houston, Phoenix, San Antonio, Dallas, San Jose, Austin, Jacksonville, San Francisco, Indianapolis, Columbus, Fort Worth, Charlotte, Seattle, New York, Detroit, Washington, Boston, Memphis, and Nashville.
Frequently Asked Questions (FAQs)
How much should you pay someone to do bookkeeping in San Diego?
In San Diego, California, a Bookkeeper typically earns $22.88 per hour. The hourly wage for independent bookkeepers typically varies from $29.21 to $43.40.
How much do bookkeepers charge per hour in San Diego?
Depending on your area and the accountant, hourly costs might range from $40 to $300 or more per hour.
What is included in San Diego bookkeeping Services?
In addition to keeping track of your financial data, San Diego accounting services assess your overall financial success.
Where is the best place to get your taxes done in San Diego?
The best location to have your taxes done in California is at ebetterbooks, which has more than ten years of expertise doing tax returns for people and companies around the country.
How do I automate my bill pay?
We manage your bill pay and invoicing; however, you can also automate your bill payment through your bank, eBetterBooks, or other preferred software.
How do I manage my inventory?
eBetterBooks has a built-in feature for basic Inventory tracking. Many customers choose third-party services such as TradeGecko for a better inventory tracking feature.
What type of return do I file?
The type of return you want to file depends upon your business structure.
How does eBetterBooks help with IRS notices?
An IRS notice can give up chills. However, it is not complicated with eBetterBooks. You have to upload your IRS notice to your account. 
If you get an IRS notice while we are at your service, we provide this service free of cost.
What is the cash basis of accounting?
Under the cash basis of accounting, you include all the transactions that have been made on a cash basis. Only received revenues and paid expenses are recorded. Cash payable and cash receivables can not fit in this account.
If I have a question about reconciled transactions, who should I speak to?
You can dial +1-860-497-7164 and speak to one of our representatives. You can have their assistance 24/7x365.
Can I change my plan anytime?
Yes, you can. To change your plans, hit the modify button. Your plan modification will occur on the first of the following month, depending upon when you are changing the program.