Bookkeeping Services Columbus
Looking for Best Bookkeeping Services in Columbus, OH? Try eBetterBooks; we provide affordable and accurate bookkeeping services for small business in Columbus starting at $49 per month. Amazing, isn't it?
Accounting and Bookkeeping are similar but not the same on the one hand, where accounting includes summarizing, interpreting, communicating financial transactions, and classifying your business finances within the ledger account. It helps you make appropriate business decisions, and it is used as the bench march for your business's long-term goals. Bookkeeping, on the other, maintains your financial reports daily so you could take note of the subtle changes you would ignore otherwise. These financial reports are necessary to make long-term and short-term business goals.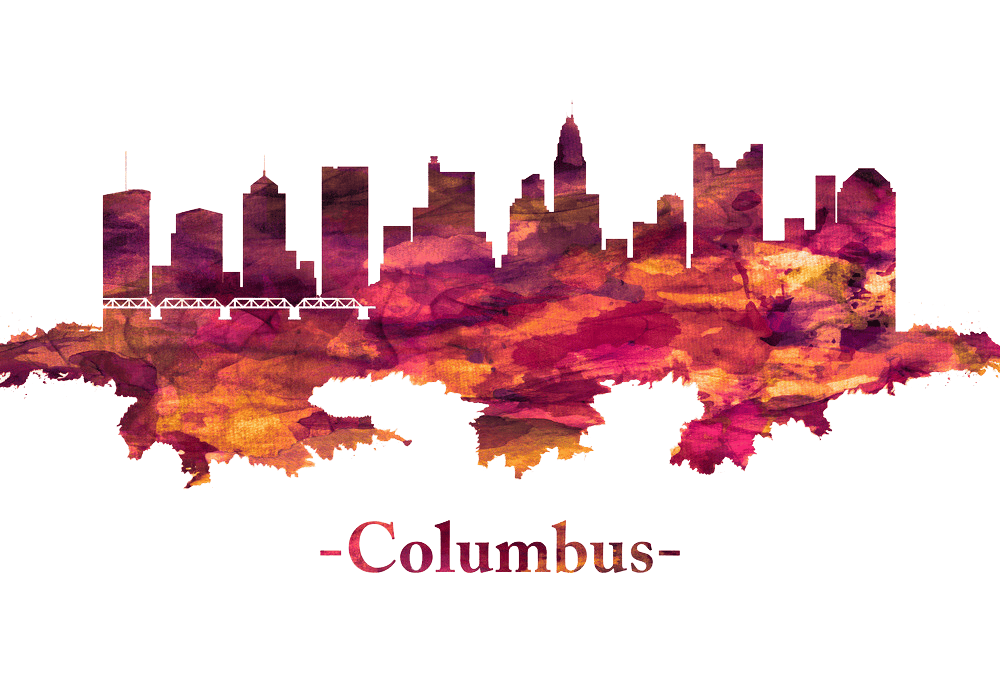 eBetterBooks has a reputation for offering our clients the Best Bookkeeping Services in Columbus, OH. We can guarantee that our clients profit from all the procedures we have mastered since every strategy and commitment is developed specifically for each unique client.
Accountant Columbus ensures we are constantly reachable regardless of the level of service our clients want. We work closely with our clients to ensure they receive superior accounting services and top-notch customer service. If you have any problems or need assistance with your accounting, contact us anytime by phone or email.
Are you Looking for Bookkeeping & Tax Service Near in Columbus, OH?
With eBetterBooks, your search for "Bookkeeping & Tax Service Near in Columbus, OH" is over! Our licensed bookkeepers provide several clients in Columbus and the nearby regions of OH with a wide range of tax accountant Columbus and accounting services, including business owners, independent professionals, and executives.
Our outstanding customer service, superior Bookkeeping, and other attributes have made us the best Accounting Firm in Columbus and the surrounding areas.
Get the Best Columbus Bookkeeping & Accounting Services
When you manage a business, you either need to learn Bookkeeping or hire someone. But why bother learning when eBetterBooks offers the Best Bookkeeping Services in Columbus, OH?
We offer online accounting services handled by financial experts who reconcile your accounts each month, provide financial reports like balance sheets and cash flow statements, and ensure your paperwork is in place at tax time.
Why choose online Small Business Accounting Services Columbus, Ohio?
Hiring accounting professionals will cost you more than outsourcing bookkeeping services. Small firms that outsource their online accounting requirements may enjoy automated accounting services at the expense of manual services and save significant money.
Every small business needs a dedicated team to handle its bookkeeping and accounting requirements. That is what EBetterBooks provides. Best Bookkeepers in Columbus, OH, govern your regular Bookkeeping, precise tax filing, and more.
To assist you in making wise decisions, we closely examine your company and create a thorough financial report.
We consider your company's advantages and disadvantages before making several recommendations meant to help you expand. eBetterBooks will shield you during tax season, so you won't have to worry. We keep a tax-ready report on your company all year long.
Our simple-to-understand accounting reports can help you draw in a wide range of investors.
As a result of how we represent your current market position in our studies, you may make more informed and effective business decisions.
We research your business and prepare a comprehensive financial report that would help you make appropriate decisions.
No more sweat during the tax time as you have eBetterBooks to shield you. We maintain a tax-ready report on your business throughout the year.
You can become a center of attraction for various investors because of our easy-to-interpret accounting reports.
You can make appropriate and better decisions for your business because we depict your current market position through our reports.
We take the positives and negatives of your business into our account and set a series of related suggestions to grow your business.
Why Do We Think We Are Better Than Your Local Bookkeeper?
We guarantee prompt and precise bookkeeping reports as we promise that your local bookkeeping services Columbus can not match.
You can count on our bookkeeping accuracy. Our advanced accounting software is someone only we have. The software that your local bookkeeper might be using is not a match to our software.
If you don't take your tax seriously, you can end up in grave trouble. We maintain a tax-coded book throughout the year. So you could surpass this period like a piece of cake.
We treat all the businesses with the same enthusiasm because all business sizes are equal to us.
We offer 24/7 availability to you. Your local bookkeeper can not beat us in this.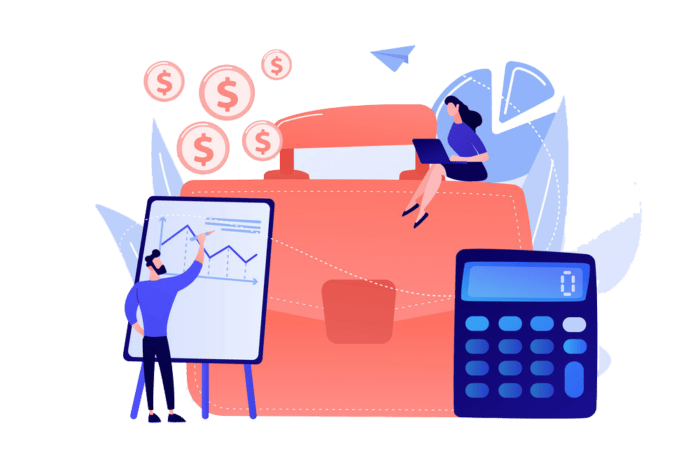 How We Stand Out In A Crowd?
Our Accounting software gives an assurance of 100% accuracy in your financial reports.
Our reports are reader-friendly and easy to understand.
Once you connect with eBetterBooks, you will never be far away from us. We offer services like we are there with you at Columbus.
Say bye to tax stress, and we have taken it over for you. eBetterBooks takes the entire responsibility for your tax filing and tax preparations.
You can connect to any of our accounting assistants whenever you feel like it. Dial +1-802-778-9005 and get your queries resolved in no time.
Hey Columbus! Why don't you check out our services
Tendering
Automation
Credit & Debit
Taxable income
Payroll Tactics
Invoice Structure
Project Budgeting
Better Decision Control
Permissive Auditing
Industry framework
Track Growth
Capital Management
Surge Optimization
Advice Endowments
Reduce costing
Reconcile Charts
Credit Eligibility
Dodge Losses & Penalties
Details of Surpluses
Timely tax-return
Monthly Bookkeeping By eBetterBooks
We thoroughly study your business and let you know its benefits and drawbacks. We deliver online Bookkeeping, balance sheets, bank reconciliations, and general ledger reports before the end of each month. Due to the fact that they provide the foundation for all upcoming choices, these accounting reports are among the most crucial. These services also help you see the subtle changes happening inside your business.
We carefully calculate your company's earnings and losses to assist you in making critical business decisions.
Our total assets and liabilities analysis aids in the development of a stronger company strategy.
You may look up your dates, check numbers, and expenses in our general ledger.
Our bank reconciliation can help you understand how your spending affects your business.
Our Affordable Monthly Accounting Services Charges
Starter plan: $49 – monthly spend below $15000
Standard plan: $99 – monthly spend from $15,000-$50,000
Premium plan: $139 – monthly spend from $50,000 to $100,000
Corporate Plan: $249 – monthly spend from $100,000 to $500,000
Relax, you have got eBetterBooks Tax Services
Instant Response: Our bookkeeping assistants will get back to you as soon as they see your call. If they are unable to receive your call anyhow, a call back will be arranged for you.
Stay updated: We instantly extract your financial transactions from your bank and update your books. We aim to provide our customers with the updated information.
No More backlogs in your books: Say no more to bookkeeping arrears because you are all caught up with eBetterBooks. Don't fear bookkeeping backlogs any longer.
Compatible Partner At A Reasonable Cost: If you have a different software with which you feel more comfortable. It is alright because we work hand in hand with your preferred software. 
eBetterBooks tax filing services:You can lose up and relax as eBetterBooks is there to take care of it all; your tax filing and tax preparation are the responsibility of us, and you don't have to go through this headache any longer. 
Chill Out: With eBetterBooks at your services, all that is left for you is to sit back and chill out.
Check Out Best Bookkeepers In Columbus, Oh
To ensure your books are managed properly, whether you are an individual trader, a small business, or a start-up, you will need an experienced and reasonably priced bookkeeping services organization in Columbus. Our bookkeepers have the skills and years of experience required to manage client workloads and adhere to deadlines.
We assure you that our local accounting services in Columbus cannot compare to the promptness and accuracy of our bookkeeping reports.
Our bookkeeping accuracy is something you can rely on. We are the only ones with effective accounting software.
You might face many problems if you don't treat your taxes seriously. All year long, we keep a tax-coded book. So you may go over this time frame.
Since all enterprises, regardless of size, are on the same footing as us, we approach each with the same enthusiasm.
You may reach us anytime, anywhere.
Tax Preparation Services in Columbus
Are you tired of searching "Best Tax Preparation near me in Columbus, OH"? Don't worry; give eBetterBooks a chance. Every client is important to us. We locate new tax breaks and incentives as rules alter to lessen your overall tax burden and increase your tax return. Thus we work hard to get tax savings for you that you can put in the bank.
Our accounting assistants will contact you as soon as they get your call. A callback will be scheduled for you if they still need to receive your call.
We immediately pull your bank's financial transactions and update your records. We strive to give our clients the most recent information.
Say goodbye to bookkeeping backlogs since eBetterBooks has you covered. Don't worry about bookkeeping backlogs anymore.
If you prefer a different software. We operate directly with your preferred software, so it's okay.
You may sit back, relax, and let eBetterBooks handle everything related to filing and preparing your taxes, so you don't have to deal with this hassle anymore.
With eBetterBooks on your side, all you have to do is sit back and relax.
The Other U.S. States Where eBetterBooks Serve
Apart from Columbus, eBetterBooks also provide bookkeeping services to New York, Los Angeles, Chicago, Houston, Phoenix, San Antonio, San Diego, Dallas, San Jose, Austin, Jacksonville, San Francisco, Indianapolis, Columbus, Fort Worth, Charlotte, Seattle, Denver, Detroit, Washington, Boston, Memphis, and Nashville.
Frequently Asked Questions (FAQs)