Bookkeeping Service Columbus
Are you tired of looking for a dedicated bookkeeping service in Columbus?
Try eBetterBooks, we offer one of the best accounting and bookkeeping services starting from $49/ month. Cool, isn't it? 
Accounting and Bookkeeping are similar but not the same on the one hand, where accounting includes summarizing, interpreting, communicating financial transactions, and classifying your business finances within the ledger account. It helps you make appropriate business decisions, and it is used as the bench march for your business's long-term goals. Bookkeeping, on the other, maintains your financial reports daily so you could take note of the subtle changes you would ignore otherwise. These financial reports are necessary to make long-term and short-term business goals.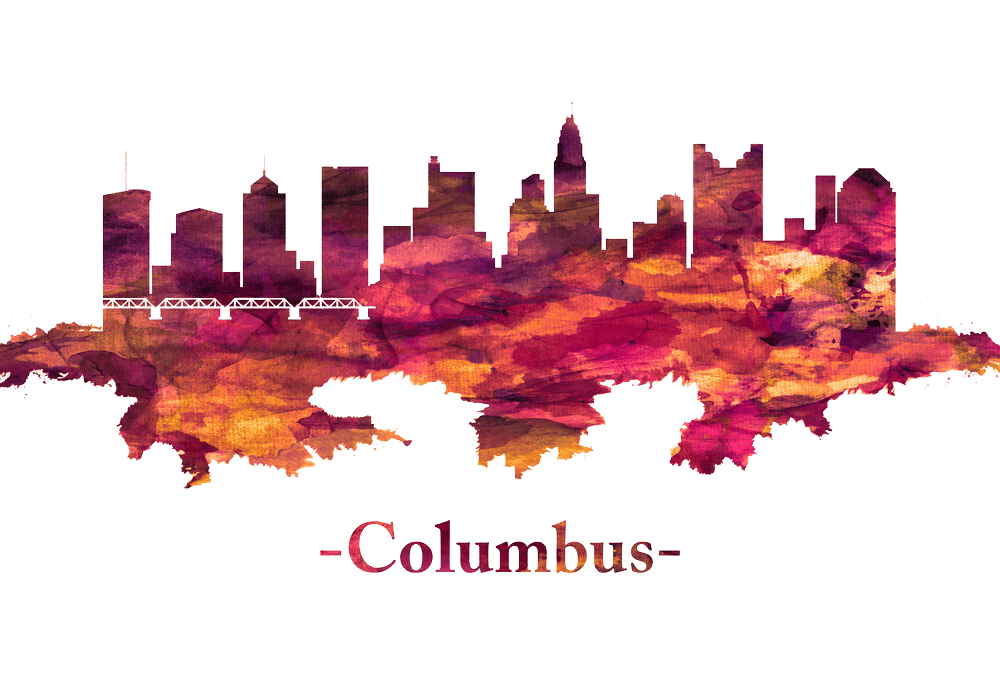 Why would you choose eBetterBooks?
We research your business and prepare a comprehensive financial report that would help you make appropriate decisions. 

No more sweat during the tax time as you have eBetterBooks to shield you. We maintain a tax-ready report on your business throughout the year. 

You can become a center of attraction for various investors because of our easy-to-interpret accounting reports. 

You can make appropriate and better decisions for your business because we depict your current market position through our reports. 

We take the positives and negatives of your business into our account and set a series of related suggestions to grow your business.
Why Do We Think We Are Better Than Your Local Bookkeeper?
We guarantee prompt and precise bookkeeping reports as we promise that your local bookkeeping services Columbus can not match. 

You can count on our bookkeeping accuracy. Our advanced accounting software is someone only we have. The software that your local bookkeeper might be using is not a match to our software. 

If you don't take your tax seriously, you can end up in grave trouble. We maintain a tax-coded book throughout the year. So you could surpass this period like a piece of cake. 

We treat all the businesses with the same enthusiasm because all business sizes are equal to us. 

We offer 24/7 availability to you. Your local bookkeeper can not beat us in this.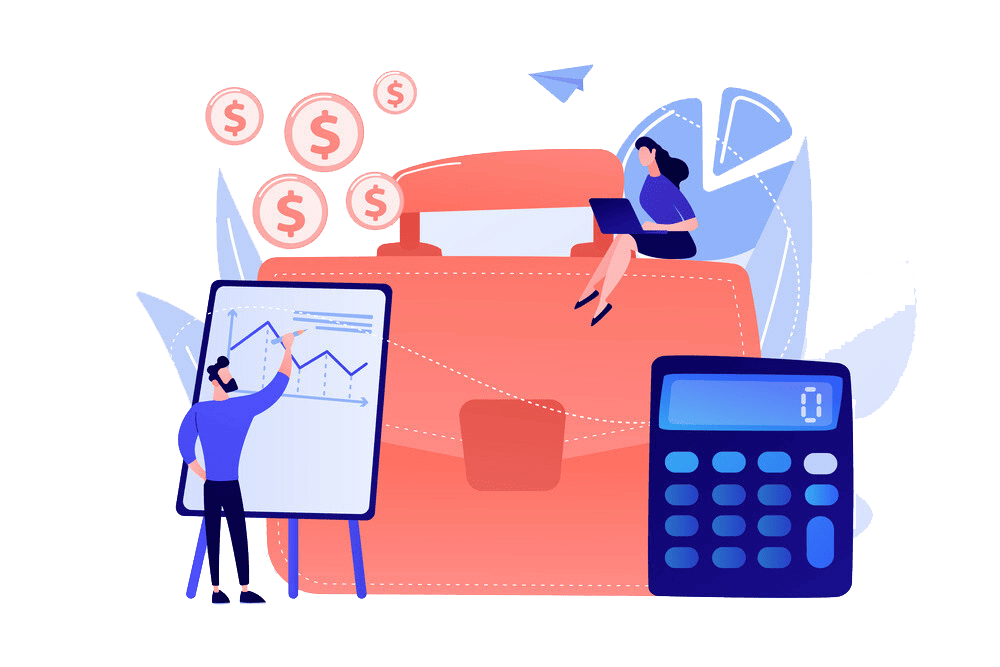 How We Stand Out In A Crowd?
Our Accounting software gives an assurance of 100% accuracy in your financial reports. 

Our reports are reader-friendly and easy to understand. 

Once you connect with eBetterBooks, you will never be far away from us. We offer services like we are there with you at Columbus. 

Say bye to tax stress, and we have taken it over for you. eBetterBooks takes the entire responsibility for your tax filing and tax preparations. 

You can connect to any of our accounting assistants whenever you feel like it. Dial +1-860-497-7164 and get your queries resolved in no time.
Hey Columbus! Why don't you check out our services
Tendering

Automation

Credit & Debit

Taxable income

Payroll Tactics

Invoice Structure

Project Budgeting

Better Decision Control

Permissive Auditing

Industry framework
Track Growth

Capital Management

Surge Optimization

Advice Endowments

Reduce costing

Reconcile Charts

Credit Eligibility

Dodge Losses & Penalties

Details of Surpluses

Timely tax-return
Monthly Bookkeeping By eBetterBooks
We research your business thoroughly and let you know about the positives and negatives of your business. We offer Bookkeeping, balance sheet, bank reconciliation, general ledger reports by the end of every month. These are some of the most crucial accounting reports because they are used as a foundation of any new decision. Moreover, these services help you spot the subtle changes taking place within your business.
Our careful calculation of your business's profits and losses helps you make the necessary business decisions.
Our full-fledged assets and liabilities report helps create better business plans.
Our general ledger allows you to look up your dates, check numbers, and expenses.
You can understand how your expenses influence your business with the help of our bank reconciliation.
Starter plan:

$49 - monthly spend below $15000

Standard plan:

$99 - monthly spend from $15,000-$50,000

Premium plan:

$139 - monthly spend from $50,000 to $100,000

Corporate Plan:

$249 - monthly spend from $100,000 to $500,000
Tax Services In Columbus, Ohio
You don't want to fall into any trouble because of your taxes. Let eBetterBooks handle them for you, and you can spend the spare time on something else.
Relax, you have got eBetterBooks Tax Services
Instant Response: Our bookkeeping assistants will get back to you as soon as they see your call. If they are unable to receive your call anyhow, a call back will be arranged for you.
Stay updated: We instantly extract your financial transactions from your bank and update your books. We aim to provide our customers with the updated information.
No More backlogs in your books: Say no more to bookkeeping arrears because you are all caught up with eBetterBooks. Don't fear bookkeeping backlogs any longer.
Compatible Partner At A Reasonable Cost: If you have a different software with which you feel more comfortable. It is alright because we work hand in hand with your preferred software.
 eBetterBooks tax filing services: You can lose up and relax as eBetterBooks is there to take care of it all; your tax filing and tax preparation are the responsibility of us, and you don't have to go through this headache any longer.
Chill Out: With eBetterBooks at your services, all that is left for you is to sit back and chill out.
The other U.S. States Where eBetterBooks Serve
Apart from Columbus, eBetterBooks also provide bookkeeping services to New York, Los Angeles, Chicago, Houston, Phoenix, San Antonio, San Diego, Dallas, San Jose, Austin, Jacksonville, San Francisco, Indianapolis, Columbus, Fort Worth, Charlotte, Seattle, Denver, Detroit, Washington, Boston, Memphis, and Nashville.
Frequently Asked Questions (FAQs)
What does a bookkeeping service include in Columbus?
Bookkeeping is the process of recording financial transactions and generating financial statements like balance sheets and income statements. The day-to-day operations would be overseen by a bookkeeper to make sure that employees were correctly processing payroll and organizing invoices and expenses.
What do I do with my receipts?
You don't have to submit your receipts to your accountant anymore because eBetterBooks does it all automatically. We extract your transactions straight from your bank and transfer them to our database.
How do I automate my bill pay?
We can do your bill pay and invoice; however, you can also automate your bill payment through your bank, eBetterBooks, or other preferred software.
How do I manage my inventory?
eBetterBooks has a built-in feature for basic Inventory tracking. Try us for better inventory tracking.
What type of return do I file?
It depends upon your business structure.
How does eBetterBooks help with IRS notices?
IRS may seem complicated as hell, but with eBetterBooks, it is not. You have to upload your IRS notice to your account. 
If you get an IRS notice while we are at your service, we provide this service free of cost.
Do I have to file a state return?
It is upto factors like where you operate your business, the size of your business, and so on.
Which countries eBetterBooks serve?
We provide our services to the USA, Canada, Europe, Australia, U.K., etc.
Can we set a new company in any software?
Yes, we can set a new company in any software.
What is the cash basis of accounting?
This account only recognizes your revenue or expenditure when cash is received or paid out. Unlike the accrual basis of accounting, cash payables and cash receivables have no validation in them.
If I have a question about reconciled transactions, who should I speak to?
You may speak to one of our accounting professionals at +1-844-929-224 and get rid of any confusion you have. You can have their assistance 24/7x365.
Can I change my plan anytime?
Yes, you can. To change your plans, hit the modify button. Your plan modification will occur on the first of the following month, depending upon when you are changing the program.
Indeed! We are sorry to see you leave; we understand. Even if you request to cancel the services, you can avail of them till the last day of that month. You can dial +1-860-497-7164 and speak directly to one of our representatives.
What are tax-ready financials?
eBetterBooks starts maintaining your books from day one so you do not have to face complexities during tax time.
Who are our services for?
Even though we treat all business sizes with the same enthusiasm, however, our custom-made accounting and bookkeeping services target small businesses that can not afford to hire a full-time accountant. Such companies are not able to find a convenient bookkeeping service easily.
How long does eBetterBooks take to respond to our queries?
We respond to your queries as quickly as possible because we don't like our customers waiting.
How many hours should a client's bookkeeping take in Columbus?
An average customer would require five hours per month for a small client, ten hours per month for a medium client, and twenty hours per month for a large client.
Can a bookkeeper do tax returns?
In addition to basic self-assessment returns, a professional bookkeeper will be able to create accounts and tax returns for single proprietors.
Do bookkeepers prepare financial statements?
Preparing important financial statements for small enterprises falls within the purview of bookkeepers. These can contain a cash flow statement, balance sheet, and profit and loss statement.
What is the difference between bookkeeping and accounting?
Accounting deals with the interpretation, analysis, categorization, reporting, and summarizing of a company's financial data, while bookkeeping is only concerned with recording financial transactions.