How to Resolve QuickBooks Payroll Not Responding Issue
Not able to access payroll due to QuickBooks Payroll Not Responding? No worries; this write-up is especially presented for you, so stay connected to keep tracking your paychecks.
Being a QB user, it is important to have an active payroll subscription if you want to enable payroll features in the QuickBooks desktop. But, just like others, you get stuck in a situation where  "QuickBooks Payroll not responding or working" even after several attempts. It is basically a payroll update error that emerges if there is any network connectivity issue or QuickBooks cannot connect to the proper Internet connection. Also, sending payroll data in a multi-user mode can give rise to this payroll error.
When the issue takes place, the following error message starts popping up on your screen:
A Comprehensive Guide to Fix QuickBooks Payroll Not Responding Error According to Causes:
| Error Cause | Solution |
| --- | --- |
| An Outdated QuickBooks Desktop Version | You need to manually download the latest QuickBooks updates. |
| Faulty QuickBooks Installation File | Performing a clean installation in QuickBooks desktop and downloading the most recent payroll tax table can help you with this. |
| Browser-Related Issues | You have to clear browsing history, cache, and cookies to fix QuickBooks payroll won't open. |
| Corrupted QuickBooks Company File | You are suggested to run the verify and rebuild data tool in QuickBooks Desktop and rename your company file. |
| Mismatch Date & Time Settings | You must check your system's date and time settings before moving further. |
| Invalid Employee Identification Number | Installing a Digital Signature certificate is the best way to troubleshoot this payroll update error. |
Errors that Can Be Encountered Due to QuickBooks Payroll Not Responding
When the users try to run the QuickBooks Desktop payroll or edit their paychecks, they might notice the following errors:
QuickBooks Payroll Not Withholding Taxes Error
QuickBooks Payroll Update Errors
QuickBooks Error Code 12152
QuickBooks Error PS036
QuickBooks Error PS034
QuickBooks Payroll Error PS077
QuickBooks Desktop Payroll Error PS107
Payroll Error PS058
QuickBooks Error PS038
Intuit QuickBooks Error PS032
QuickBooks Payroll Update Error 17337
QuickBooks Error Code 15240
Intuit QuickBooks Payroll Error 15102
QuickBooks Error 15270
QuickBooks Error 15271
Encountering QuickBooks Payroll not responding or don't know how to resolve it? Just give a call at our toll-free number +1-802-778-9005 and get the best solution ever.
Why is My QuickBooks Payroll Not Responding?
Is QuickBooks Payroll not responding or working? There are a variety of issues may arise when you fail to download the latest payroll updates; some of the most common ones are enumerated below:
Outdated QuickBooks Desktop: If you are using a very old or outdated QuickBooks Desktop version, it may prevent you from accessing QuickBooks Payroll.
Faulty QB Installation File: When the QB installation file is corrupted or faulty, you won't be able to download the latest QuickBooks Payroll update.
Browser-related issues: The presence of unwanted cookies, cache, and history in Internet Explorer or any other browser you are using may cause QuickBooks won't open.
Damaged Company File: When the company file is damaged or corrupted, you may bump into the QuickBooks payroll won't open.
Wrong Date & Time Settings: If the date & time settings are incorrect or misconfigured, the payroll updating process may be interrupted.
Invalid Employee Identification Number: The employee Identification number you entered is invalid.

What are the Easiest Ways to Tackle QuickBooks Payroll Not Responding?
Do you have to track your transactions, but your QuickBooks Payroll not responding? Alright, we have come up with various solutions that will surely help you resolve the issue within no time.
So let's go ahead without any ado:
Case 1: When you Have an Outdated QuickBooks Desktop Version
In this case, manually download the most recent QuickBooks updates.
Here's how:
At first, navigate to the Help menu and then choose Update QuickBooks Desktop.
Now, click on Update Now and then select Get Updates.
Once the update finishes, close and open QuickBooks again.
If you are prompted to install the update, press Yes.
When you are ready, follow all the instructions appearing on your screen.
Case 2: When the QuickBooks Installation File is Faulty
If the installation file is corrupted, you are recommended to perform a clean installation and download the latest payroll tax table to repair the QuickBooks Program.
Let's see how:
Step 1: QuickBooks Uninstallation
To begin with, hit the Windows Start menu and type Control Panel in the search bar, then open the same.
Now, select Programs and Features and then Uninstall a Program.
Choose your QuickBooks Desktop version from the list of programs you wish to remove.
After this, click Uninstall/Change, Remove, and press the Next button.
If you are unable to see this option, sign out and sign back into Windows as an Administrator.
Step 2: QuickBooks Reinstallation
Hover over the file QuickBooks.exe.
Follow the on-screen instructions, accept the software license agreement, and then hit the Next tab.
Enter your product and license numbers and click Next.
Step 3: Download the Most Recent Payroll Tax Table
Head to the Employees menu and then choose Get Payroll Updates.
To know your tax table version:
Verify the number right next to You are using the tax table version.
Review the latest payroll news and updates to determine the correct version.
Choose Payroll Update Info to locate more details on your tax table version.
To get the latest tax table:
Select Download Entire Update.
Click Update, and the informational window appears on your screen once the download is complete.
Case 3: When there are Issues with the Browser you are Using
Clearing the Browsing History, Cookies, and Cache in Internet Explorer can fix this QuickBooks won't open issue.
The steps for the same are described below:
First, open Internet Explorer.
Now, hit the Tools icon and press the Alt-tab on your computer to go to the menu bar, then select the Tools menu.
Choose Internet Options from the menu.
Navigate to the General tab and then select Delete from the Browsing history.
Pick the following to delete:
Cookies and website data.
Passwords.
Temporary Internet files and website files.
History.
After that, press Delete and shut down the Internet Options window.
Also, close Internet Explorer.
In the end, try to access QuickBooks Payments once again.

Case 4: When your Company File is Damaged or Corrupted
At this point, you must run the Verify and Rebuild data tool in QuickBooks Desktop and rename your company file.
Below are the steps you need to implement:
Step 1: Verify your Company File Data
To start, navigate to Window and then choose Close All.
Now, hover over File and then select Utilities.
Choose Verify Data. If you experience:
QuickBooks detected no problems with your data— It means your data is clean, and you don't need to do anything else.
An error message—If you get an error message, you must look for the solution on our QuickBooks Desktop helpdesk.
Your data has lost integrity—If data damage or data corruption is noticed in the file then you have to rebuild your data to fix it.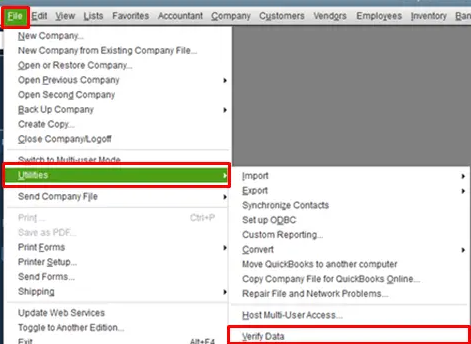 Rebuild your Company File Data
Head to File, Utilities, and then choose Rebuild Data.
You are prompted to create a company file backup before it rebuilds your company file. Then, press OK, and it is required to take a backup before you rebuild.
Select where you'd like to save your backup, then hit the OK tab. Avoid replacing another backup file and enter a new name in the File name then click Save.
Once you get the message Rebuild has completed, select OK.
After this, navigate to File, choose Utilities, then click on Verify Data again to check for additional damage.
If the verification finds more damage, you must fix it manually.
However, if the error can't be found, you are recommended to restore a recent backup. Hover over File, then choose Open or Restore Company.
Step 2: Rename your QuickBooks Desktop Company File
First of all, create a backup of your QuickBooks company file.
Now, check the location of your company file in QuickBooks.
Hold and press F2 or Ctrl+1 keys on the Home page to access the Product Information window.
The location you are searching for is listed in the File Information field.
Navigate to the specified location.
Press the Windows Start button and then choose File Explorer.
Right-click the file and choose Rename. The file name may display as [CompanyName].qbw or just [CompanyName].
You must change the file name and press the Enter tab.
Click Yes to confirm the action at the end.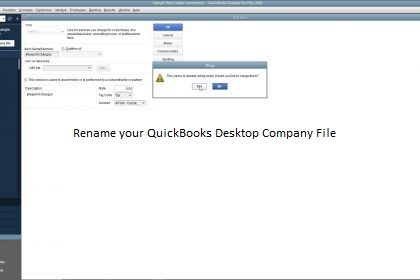 Case 5: When the Date and Time Settings are Incorrect
To avoid this payroll update issue, you must check your system's Date and Time settings.
Adhere to the instructions as follows:
For this, hit right-click on the system clock on your desktop and then choose Adjust Date/Time.
Now, select Change date and time options and specify the current date and time.
Click OK twice.
When you are done, close and reopen QuickBooks Desktop.
The final step is to try to update QuickBooks payroll again to resolve QuickBooks Payroll not responding.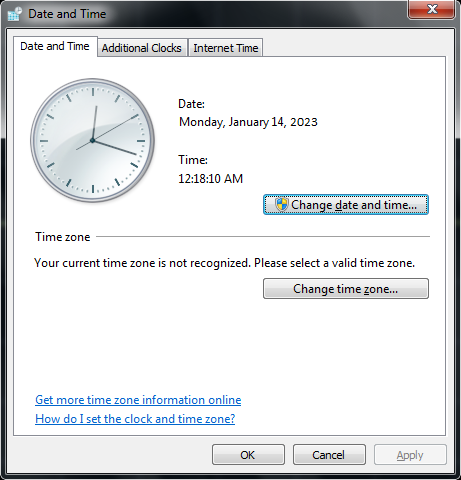 Case 6: When Employee Identification Number is Not Valid
If the employee identification number is invalid, you must install a Digital Signature Certificate.
Here are the actions to be taken:
Initially, search for the Application file (.exe file) under the File Location window, then right-click and choose Properties.
Now, the Application file Properties window will open up.
Hit the Digital Signatures tab and then select one of the entries under the Signature list field.
Once done, choose Details.
After this, select View Certificate in the Digital Signature Details window. After ward, the Certificate window starts appearing on your screen.
In the Certificate window, choose Install Certificate under the General Tab.
Ensure the Store Location is on Current User on the Certificate Import Wizard welcome screen, and press Next.
On the Certificate Store window, Windows has already selected the certificate store based on the type of certificate. Then, click Next and press Finish.
To finish, you will be prompted that the import is completed successfully, and then hit the OK tab.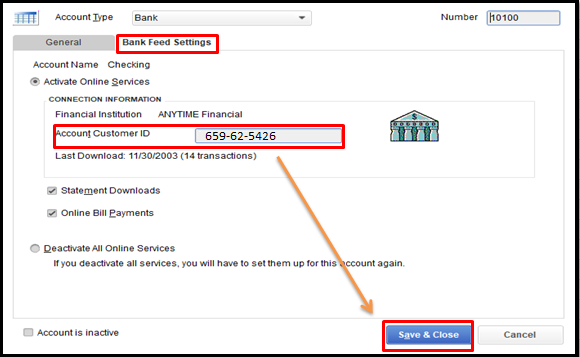 Summing Up!
Thus, we can say that the QuickBooks Payroll not responding or not working issue has been resolved after going through the steps described above.
However, if you get stuck in the meantime or unable to understand the glitch, immediately contact our customer service executives to get your doubts cleared in one go.
FAQs
Why Do you Need to Get the Latest QuickBooks Payroll Tax Table Update?
The payroll tax tables provide up-to-date, accurate, or precise rates and calculations for federal and supported state taxes, payroll tax forms, and e-file and e-pay options. You need an active QuickBooks Desktop Payroll subscription to update your tax table. If you don't update it, you won't be able to do any tax table-related modifications. So, it is important to have the most recent payroll tax table update.
How to Manually Update QuickBooks Payroll if you are Experiencing QuickBooks Payroll Not Responding?
To manually get QuickBooks Payroll updates, choose Update QuickBooks from the Help menu and navigate to the Update Now tab. After this, click Get Updates. Then, select File and then hit the Exit tab. And lastly, restart your QuickBooks Desktop.
Which Information is Required for any Payroll Account to Check When QuickBooks Payroll Not Responding?
The information needed to check when the QuickBooks Payroll won't open is as follows:
Principal Officer's Date of Birth
Principal (Designated) Officer's Physical Address
Industry Type
Designated Officer's Social Security Number
Business Type
Physical Business Address.
What is the Most Common Solution to Fix PSXXX- Related Errors Noticed While Eliminating QuickBooks Payroll Not Responding?
Sometimes, you might end up with PSXXX-related errors if your payroll service subscription has been expired, so it is important to check once before proceeding further.
To do so, adhere to the steps listed below:
Firstly, close all your company files and restart your system.
Launch QuickBooks, navigate to Employees, choose My Payroll Service, and click Manage Service Key.
Be sure your Service Name and Status must be correct and show as Active.
After this, press Edit and double-check the service key number. If it's incorrect, enter the correct one.
Hit the Next tab and uncheck the Open Payroll Setup box, then click Finish. This will download the entire payroll update.