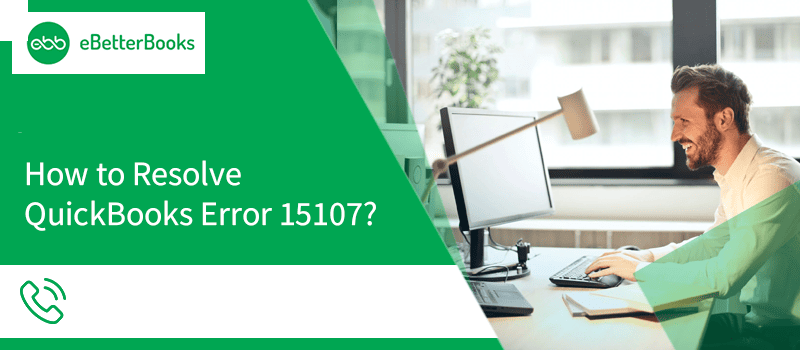 Fix QuickBooks Error 15107 (When Trying to Update Payroll)
QuickBooks Error 15107 trigger when you can't download the latest payroll updates using Intuit QuickBooks online login. It shows an error message saying, 'The Payroll can't be initialized.' Let's explore the reasons behind this error code in simpler terms.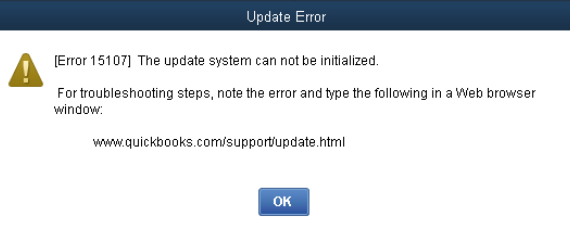 Payroll errors commonly occur during payroll updates or installations. Yet, QuickBooks error 15107 can also surface due to registry problems. In this article, we'll provide a comprehensive guide of QuickBooks payroll error 15107, its causes, symptoms and how to resolve it quickly.
What Causes QuickBooks Payroll Error 15107?
QuickBooks Error 15107 occurs when users try to update QuickBooks Desktop or payroll. Here's a list of reasons for this error codes:
Incomplete or purposefully closed QuickBooks updates can lead this error.
If Windows registry file is corrupted or damaged.
If payroll files are damaged or corrupted.
If Firewall is blocking the connection as its setting is not properly configured.
Network connection is affected by the malware attack or viruses.

What are the Symptoms of QuickBooks Payroll Error 15107?
The system may unexpectedly shut down.
The screen repeatedly flashes.
Payroll operations stop, and QuickBooks crashes unexpectedly.
QuickBooks can't download the latest software version.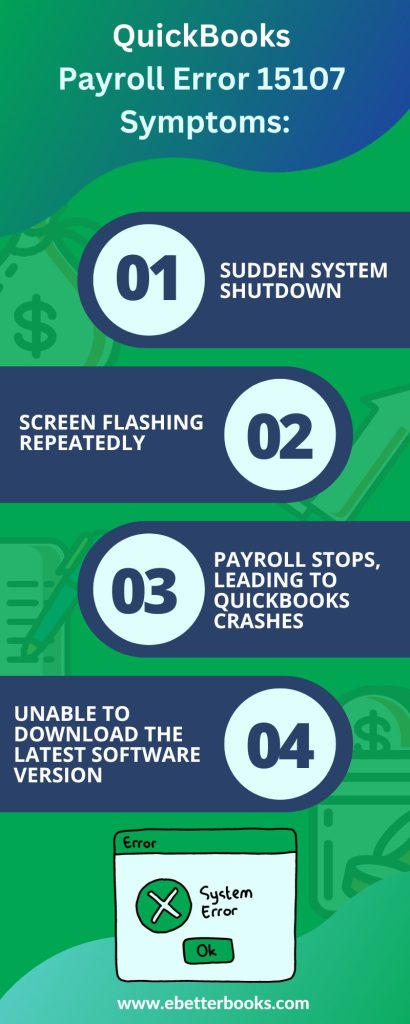 eBetterBooks: Quick Tips to Troubleshoot QuickBooks Error 15107
These solutions offer to improve your experience by providing simple techniques for addressing this problem quickly and returning to normal operations.
| | |
| --- | --- |
| Problem | Quick Solution |
| Deliberately stopping or interfering with QuickBooks updates prevents appropriate system updates and creates security issues. | Let QuickBooks updates run continuously to ensure safe and accurate software upgrades. |
| Damaged registry files can stop important system functions, resulting in errors and declining system performance. | To ensure that system processes run without interruption, use reputable registry repair software to correct or replace corrupted registry files. |
| Payroll computations and payments may need to be corrected due to corruption or damage to payroll data that prevents proper processing. | To resolve payroll file corruption, use suitable file repair or restoration techniques to ensure correct payroll processing. |
| Payroll-related difficulties might arise due to firewall settings that prevent communication between QuickBooks and related components. | Modify firewall configurations to permit required connections, ensuring smooth communication and avoiding payment issues. |
| The system's security can be compromised by malware attacks on the computer or network, which might affect payroll processes and result in data loss or manipulation. | To prevent such hacks and guarantee safe payroll procedures, strengthen malware security using reliable antivirus software, and routinely scan and clean the system. |
Related Errors:
| | | |
| --- | --- | --- |
| 15102 | 15103 | 15104 |
| 15105 | 15106 | 15107 |
| 15212 | 15215 | 15222 |
| 15223 | 15240 | 15241 |
| 15270 | 15271 | 15276 |
How to fix QuickBooks Payroll Update Error 15107?
With an array of Payroll updates error 15107 solutions, you can resolve your issue quickly.
Solution 1: Restart Your Computer
First of all, try restarting your system. Sometimes, just rebooting can easily fix those QuickBooks errors.
Next, restart the QuickBooks software and your system. This will reset the error issue and make it disappear from your desktop's screen.
If the error is still giving you trouble, move on to the next solution below.
Solution 2: Update QuickBooks to the Latest Release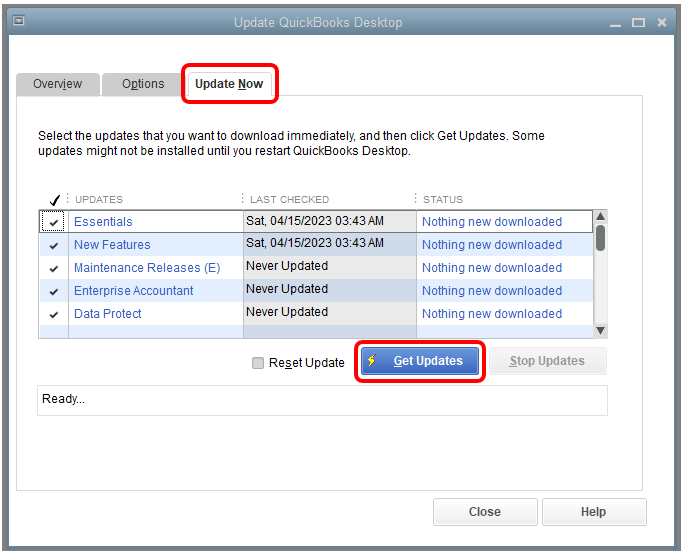 Close the QB Desktop application.
Open this path- C:ProgramDataIntuitQuickBooksXXComponents. The XX in this pathname indicates the QB version currently being used. For instance, if the user currently has the QuickBooks payroll 2023 version, it will be download QB23.
After that, rename the old name. For instance, name the folder as DownloadQBxx.OLD (XX=23 in our example).
After you have renamed the folder, open the QuickBooks.
Next, go to the help menu, look for Update of the accounting software, and click the update now button.
Other than that, check the reset updates box. It will roll back the update.
At last, download the latest update again (through the getting updates button). Then, close and reopen the application. At last, click the Install now and continue with the process.
Also Read: How to Fix QuickBooks error code 1722
Solution 3: Resolve Internet Explorer, Security, and Firewall Issues.
Open Internet Explorer.
Right-click the Settings tab, then choose Tools.
Next, click on Internet Options within the Tools dropdown menu.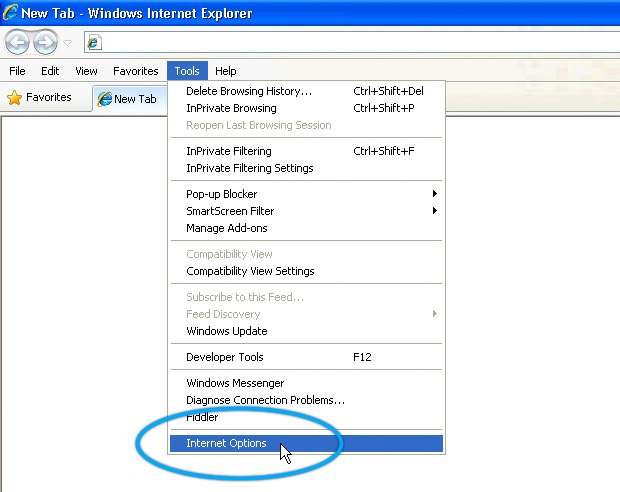 Navigate to the Security tab in Internet Options.
Check the website zone in the Security settings. (The website zone should be configured at a medium-high level.)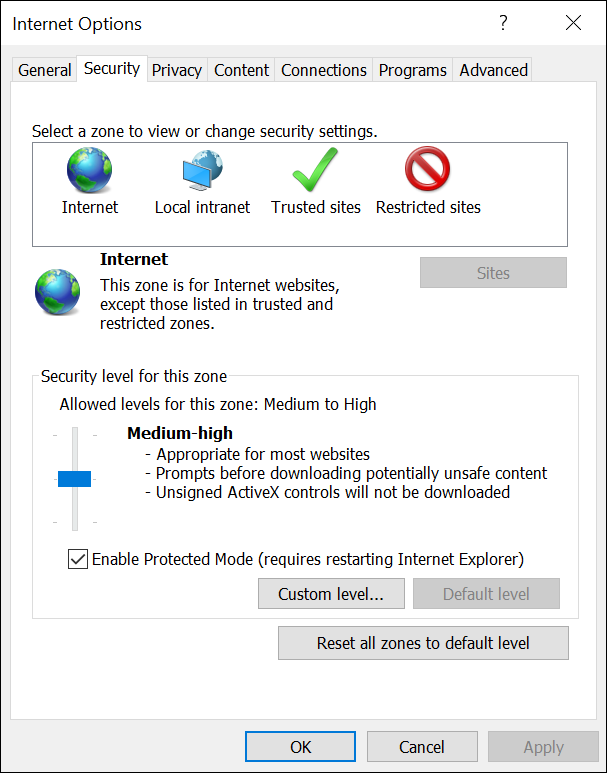 Verify system 'Time and Date' accuracy.
Check network strength.
Use 'Internet' and 'Tools' to update and repair settings.
Solution 4: Use "Quick Fix My Program" Feature
The "Quick Fix My Program" is an important feature in the Quickbooks Tool Hub. This feature is designed to resolve a variety of technical issues within QuickBooks. To use it, follow these steps:
Start by saving the QuickBooks Tool Hub on your computer. Then, double-click the downloaded file to install it.
Once the installation is complete, launch the Tool Hub.
In the Tool Hub, select the "Quick Fix My Program" option found under the "Program Problems" tab.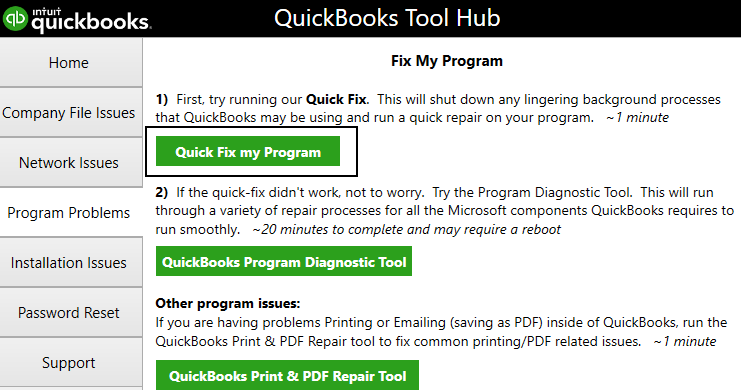 Wait for the "Quick Fix My Program" to complete.
After it's done, reopen QuickBooks Desktop.
Check if the QuickBooks Error 15107 has been resolved.
Solution 5: Running Reboot.bat file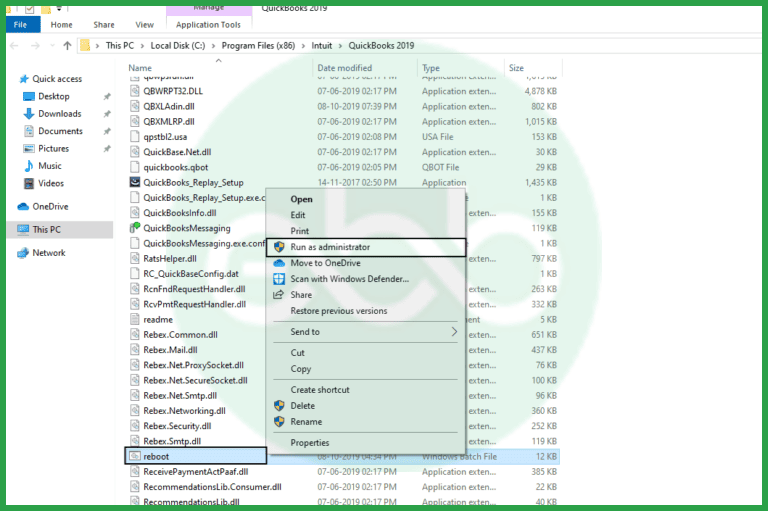 At first, close the QuickBooks Desktop, and go to its icon on the desktop.
After right-clicking on the icon, go to properties, and open the file location.
Check the top right search bar, and type reboot.bat on it.
When you see the extension (reboot/ reboot.bat), right-click on it.
Click Run as administrator. Click YES, if any pop-up comes.
With this, restart the device and open QuickBooks.
When the prompt of installation comes up, click Update now.
Solution 6: Run the QuickBooks Clean Installation
Before conducting QuickBooks Desktop clean installation, note down the license number, product number, and other details. Press F2/ ctrl key with 1 number key to get this data.
Utilize the 'QuickBooks Clean Install' tool to resolve QuickBooks error 15107. Here are the steps to follow:
Download the QuickBooks Clean Install tool and save it on your computer.
Open the setup file by clicking on "QuickBooks_Clean_Install_Utility.Exe."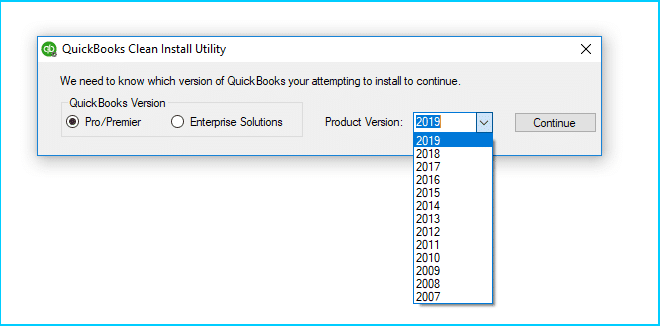 A permission window will pop up; click the 'I accept' icon to accept the license agreement.
Next, select the "Continue" option.
Click on "OK."
Solution 7: Install & Use QuickBooks File Doctor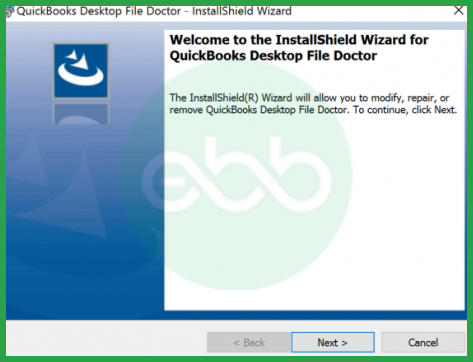 QuickBooks file doctor tool helps to fix QuickBooks error 15107 by changing anti-virus, firewall, and other security application settings in its favor.
Firstly, download and install the QuickBooks tool hub.
Open the tool hub, and go to the company file issues tab. It will show the QB file doctor. Run this tool.
Now, browse through options and choose the company file.
Then, check the file and network, and then click continue.
Fill the QB Admin Password, and choose next.
After the scan is complete, the error will get resolved. Scanning files may take time, in case the size of company files is also large.
Solution 8: Switch to Normal Startup Mode
Press Windows + R to open the Run window.
Here, type "MSCONFIG" and press enter.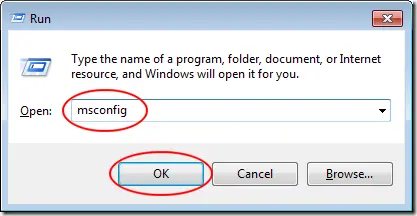 After that, look for the normal startup, and click it.
After the process is complete, restart the computer in normal mode and save all the changes.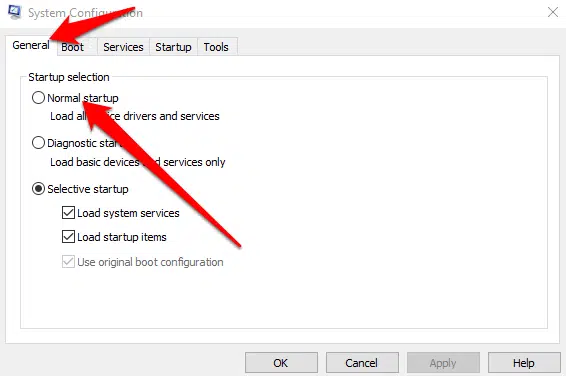 Solution 9: Uninstall/ Reinstall QuickBooks Desktop (Selective startup)
If the solutions mentioned above didn't resolve the issue, it's advisable to uninstall and then reinstall QuickBooks software, a procedure known as a Clean Installation. Here's how to do it:
First, open the run box, enter MSConfig, and click OK.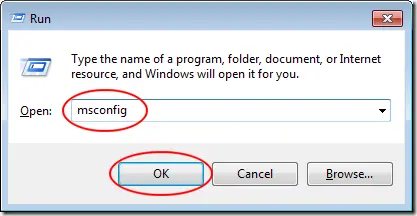 Then, open the current window screen, look for the General tab, and click the selective startup option.
Keep the load startup Items option unmarked.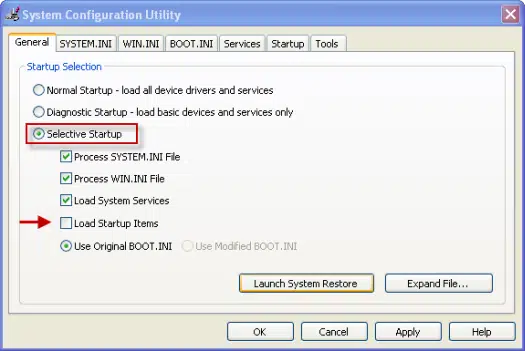 Click OK, then a pop-up appears, after this, click restart.
At last, download the QuickBooks. Thereafter, update QuickBooks Desktop by uninstalling and reinstall it again.
Solution 10: Download and Install Digital Signature Certificate
Navigate to C:/Program Files (x86)/Intuit/QuickBooks xx (where 'xx' represents your QuickBooks version).
In the search bar, enter 'QBE.exe' and select 'QBW32' from the options.
In the QBW32 window, go to the 'Properties' tab.
Look for the digital signature and select 'Intuit' from the list.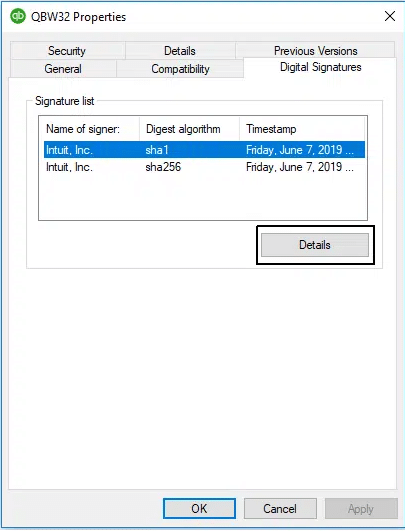 Click on the 'Details' tab.
View the certificate by selecting it and proceed to install the certificates from the available options.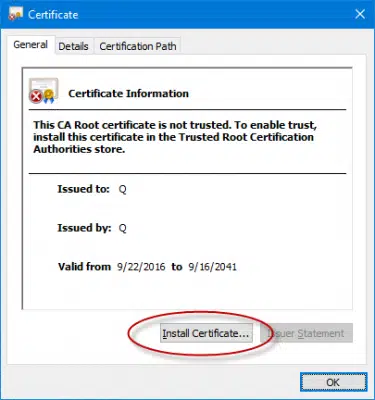 Follow the on-screen instructions and click the 'Finish' button.
Restart your system.
After the system restarts, attempt to download the update once again.
Also Read: QuickBooks error code 6176
Conclusion
Hopefully, the above-given information is useful for you. But if you still facing any kind of issues with your software and need professional assistance, regarding accounting, bookkeeping & accounting software-related issues then feel free to get in touch with us at +1-802-778-9005, or you can mail to us at: [email protected]
FAQs
What is QuickBooks Payroll Error 15107?
The QuickBooks Payroll Error 15107 occurs when users encounter issue while downloading payroll updates via QuickBooks online login.
What are the reasons that cause QuickBooks error 15107?
Your QuickBooks update didn't finish or might have been intentionally closed. Some files in your system might be causing issues, like corrupted registry documents and damaged payroll files. Also, your firewall settings could be blocking your connection.
How to fix QuickBooks error 15107?
Follow these below steps to resolve QuickBooks error 15107
Solution: Restart Your Computer
Solution: Update QuickBooks to the Latest Release
Solution: Resolve Internet Explorer, Security, and Firewall Issues.
Solution: Run "Quick Fix my Program" Option
Solution: Run Reboot.bat file
Solution: Run the QuickBooks Clean Installation
Solution: Download and Install QuickBooks File Doctor
Solution: Switch to Normal Startup Mode
Solution: Uninstall/ Reinstall QuickBooks (Selective startup)
Solution: Download and Install digital signature Certificate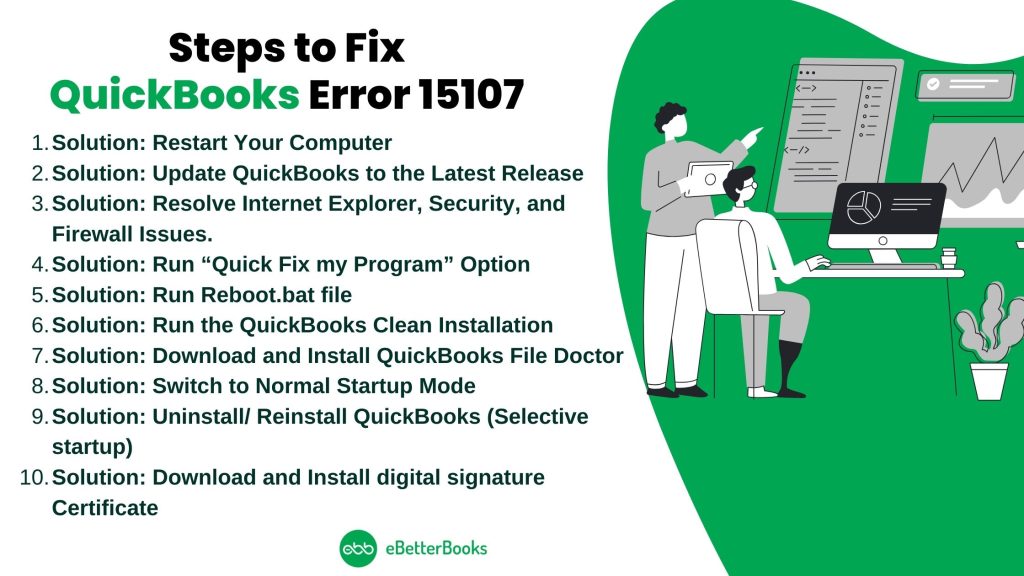 Is it possible to resolve QuickBooks error 15107 by restarting the system?
If the error code 15107 in QuickBooks caused by a minor issue, a quick reboot may be all you need to fix it. Alternatively, you can opt for a fresh installation.