Learn How to Fix QuickBooks Running Slow?
QuickBooks online slow can be caused for several reasons, and troubleshooting approaches depend on the factor causing it. This article highlights the issues causing QuickBooks online to slow functioning.
QuickBooks Online is a cloud-based application that may deliver slower performance due to latency issues. The following article highlights the major issues and their fixes concerning QuickBooks Online's slow performance.
Reasons Behind QuickBooks Online Slow
QuickBooks Online is a cloud-based platform that can be accessed universally through the internet. QuickBooks Online has several benefits over the desktop-based application.
Factors impacting and making QuickBooks Running Slow have been listed below:
Outdated version of QuickBooks: You are using an outdated version of QuickBooks online.
Unable to Meet the Minimum System Requirements: The system requirements of the machine are not up to the mark and do not meet the minimum requirements set by QuickBooks Online.
Exceeding the Maximum File Size: You have exceeded the maximum allowed size for your company's files set by QuickBooks Online.
Damaged QBWUSER.INI File: Another probable reason for QuickBooks Online's slow can be regarded as damage caused to or missing QBWUSER.INI file in your system.
Invalid Configuration: Improper configuration of firewall settings, which is limiting the functioning of QuickBooks online properly.
Corrupted Files: Some of the software files of QuickBooks installation files are corrupted due to some reason.
Corrupted Hard Drive: Using a corrupted hard drive can also be the reason behind QuickBooks online slow performance.
Corrupted Windows: Using a corrupted Windows system can also be why your QuickBooks Online is running slow.
Essential Tips for Resolving QuickBooks Running Slow Issue
Users can attempt several quick fixes to resolve the issue of QuickBooks Online Slow. The sections below highlight the quick fixes for each of the issues mentioned above causing QuickBooks to run slow on your system.
| | |
| --- | --- |
| Error Causes | Solutions |
| You are using an outdated version of QuickBooks. | Check for the latest version of QuickBooks from within the application. Install the latest version if available and check if the issue is resolved. |
| You are not using a system that meets the minimum requirements put forth by the developer of QuickBooks. | To resolve this issue, check the minimum requirements and upgrade the hardware as mentioned. |
| You have exceeded the maximum permitted file size by QuickBooks online. | Verify the company file size that has been allocated. If it exceeds, perform necessary fixes to reduce the file size. |
| QBWUSER.INI is missing or corrupted. | Check for the concerned file in your system and relaunch QuickBooks Online. |
| Inaccurate setup of firewall settings, restricting the functioning of QuickBooks Online | Check Windows firewall settings and see if it limits any functional aspect of QuickBooks Online. |
| Damaged or corrupted QuickBooks online file. | Use QuickBooks to verify or rebuild Data utility to recover or repair corrupted files of QuickBooks online. |
| Use of corrupted hard drive. | Create a backup of your QuickBooks Online files, then change the hard drive. Installing a new hard drive is recommended to fix QuickBooks Online's slow issues on your system. |
| Using a corrupted window. | Create a backup of the files of QuickBooks and online and try reinstalling Windows and its components. |
Read this article

: Login Problems of QuickBooks Online On Chrome
What are the Challenges of QuickBooks Online Slow?
Several challenges might occur when users face QuickBooks online slow issues on their system.
Listed below are the complications that users might face when dealing with QuickBooks Online slow:
Users trying to reinstall QuickBooks might face an error on the same
You won't be able to update the company files
Users will fail to recreate organisational data
Restrictions when trying to relocate or copy the data file
Hindrance in backup might be faced as a link to the data file will not be found
QuickBooks client computer will not be able to locate the data folder on your computer
Users will face performance issues when using QuickBooks multi-user mode
Failure to print PDF files
Checklist on How to Fix QuickBooks Online Slow
Users can consider the below-mentioned steps to keep a check on "QuickBooks Online Slow." In addition, several measures can be taken to resolve this issue, which have been expanded in the sections below.
Thus, each measure mentioned below has its troubleshooting measures that a user can consider to ensure that the QuickBooks Online Slow issue is resolved on their system:
Update QuickBooks to its Latest Version: Users must keep a check for the latest software release of QuickBooks and update it as soon as possible.
Meeting the System Requirements: A user must ensure that their system meets the minimum requirements from QuickBooks.
Getting Access to File Required File Size: Users must get access to the desired file size required by the organization.
Ensuring all Necessary Files are Okay: Keeping a check for corrupted files in the system installed with QuickBooks. Ensuring that the QBWUSER.INI file is functioning properly.
Updating Firewall with Necessary Configuration: Users must ensure that the Windows firewall functions properly and is configured with desired requirements.
Checking and Recovering Damaged or Corrupted Files: Ensuring that all the files required to run QuickBooks are functioning properly is necessary. Users can ensure this aspect QuickBooks verifies or rebuilds Data utility. These software are used for recovering or repairing damaged files.
Checking for Corrupted Hard Drive: Using an SSD for the smooth functioning of QuickBooks Online is recommended. However, users can run necessary tests with applications and programs to check whether their hard drive is corrupted.
Checking for Corrupted Windows: Users must check if their windows are corrupted, which can hinder the performance of QuickBooks, causing issues regarding QuickBooks Online.
Click here

: QuickBooks Online Refund Customer Overpayment
System Requirements for QuickBooks Online
First, users must ensure that they meet the minimum system requirements to run QuickBooks Online in their system. Being unable to meet the minimum system requirements is one of the major causes of QuickBooks Online's slowness.
Mentioned below are the minimum system requirements that users must ensure to be able to run QuickBooks Online properly:
The system must have support for an updated version of browsers
Processor Requirement: Intel Core i5 or higher
RAM: 4 GB or above
MAC Requirements: OS X 10.11 or higher
Internet Connection: Internet connectivity speed should be 3 Mbps or above
Screen Resolution: A minimum screen resolution of 1440 x 900 or above
Software for Processing Document: For Windows, users must have installed Adobe Reader 11.0 or higher
Printing of Documents: To print necessary documents, users must have installed Laser-jet or Ink-jet printers
Browser Requirements to Run QuickBooks Online Slow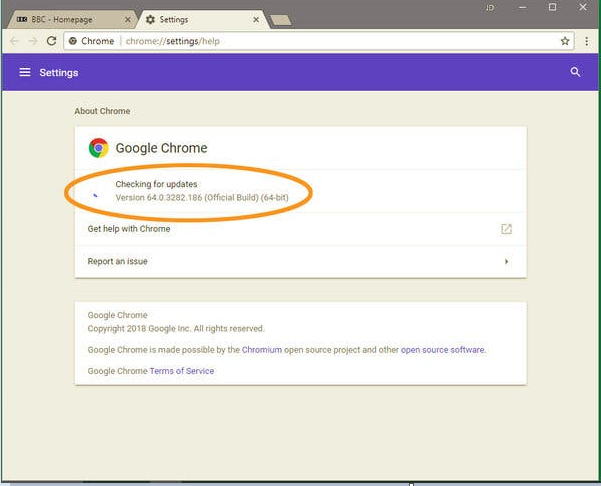 Users must ensure they run QuickBooks Online on a supported or updated browser.
The list below highlights the supported browser for Windows to run QuickBooks Online:
Google Chrome
Mozilla Firefox, and
Microsoft Edge
For MAC users, below are the supported browsers to run QuickBooks Online:
Apple Safari 11 or later,
Google Chrome, and
Mozilla Firefox (with the Firefox PDF Plugin to preview and print forms

Troubleshooting Techniques to Resolve QuickBooks Running Slow
Troubleshooting techniques can help with fixing QuickBooks online slow errors.
For all the necessary errors occurring in QuickBooks, users can follow the fixes step-by-step mentioned below:
Solution 1: Updating QuickBooks to its Latest Version
The first step towards troubleshooting and resolving QuickBooks Online Slow error for Mac or Windows is to update QuickBooks to its latest version.
Users can follow the below-mentioned steps to update QuickBooks Online to its latest version:
Step 1: Visit the Update section available in QuickBooks Online
Step 2: Choose your product
Step 3: Upon selecting the desired product, click on update and then download the latest file version
Step 4: Conclude the process by selecting Setup Automatic Updates to allow QuickBooks to install updates automatically in the future.
Solution 2: Rename QBWUSER.INI to Check if the File is Corrupted or Not
The second troubleshooting approach to fix QuickBooks Online's slow issue is to check and rename the QBWUSER.INI file.
Follow the steps below to fix this and resolve the QuickBooks online Slow issue.
Step 1: Press the Windows+E button on your keyboard to open the file manager on your Desktop
Step 2: Open the systems folder, i.e., C drive, and then follow: C:\ ProgramData\ Intuit \ QuickBooks folder
Step 3: Make sure that you have enabled the option to display Windows Hidden Files on your system
Step 4: Locate QBWUSER.INI on the source folder of QuickBooks and the right click on the folder
Step 5: Click on Rename, and rename the file, concluding it with OLD
Step 6: Test QuickBooks by relaunching the application
Step 7: If the QuickBooks Online Slow issue persists, follow the succeeding troubleshooting approaches.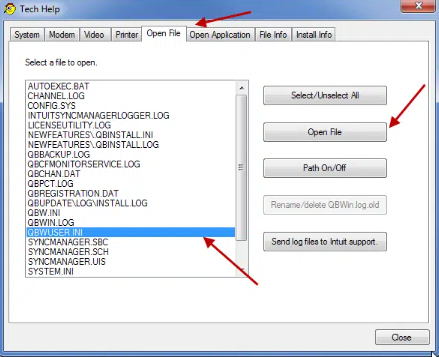 Solution 3: Consider Repairing Damaged or Corrupt Files
Users can install the QuickBooks Verify/Rebuild Data utility to check and repair damaged or corrupted files.
Solution 4: Verifying the Company File Size Allocated or Permitted by QuickBooks Online
The fourth step concerned in the process of resolving issues in regards to QuickBooks Online functioning slowly on your system is to verify the company file size.
Users can follow the below-mentioned approach to check and verify the company file size:
Step 1: Navigate to the QuickBooks company file folder and right-click on the company file
Step 2: Check for file size by clicking on Properties
Step 3: In case you are using QuickBooks Pro and the concerned organization's file is larger than 150 MB, you can use QuickBooks Condense Data Utility to reduce the file size
Step 4: In case an individual is using QuickBooks Enterprise and the concerned company's file size exceeds 1 GB, they can follow the above procedure to reduce their file size
Step 5: Find and click on the file tab on the top menu bar and then click Condense Company File
Step 6: Tick the box highlighting all transactions; however, remove audit train information to date and opt to check the box next to it
Step 7: Proceed by clicking Next and wait until you see a prompt saying, "Your company file has been successfully condensed."
Step 8: Click on close and then relaunch the QuickBooks application.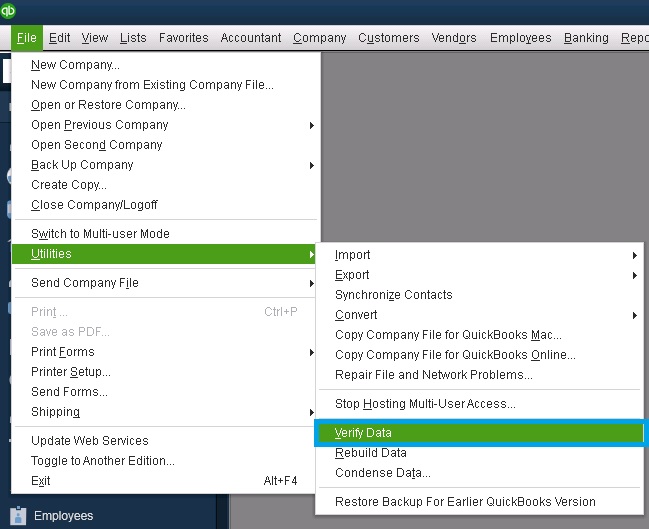 Solution 5: Consider Reinstalling QuickBooks Desktop
If the above troubleshooting steps fail to resolve your concern, the next step is to reinstall QuickBooks Desktop. A clean installation of QuickBooks desktop can help eradicate the QuickBooks Online Slow error.
Follow the steps below to perform a reinstallation of the QuickBooks desktop:
Step 1: Download the Tool Hub App, or you can visit the official website of Intuit to download the QuickBooks Tool Hub application.
Step 2: To complete the installation process, you are required to open the setup file saved in your system and proceed by following the on-screen instructions
Step 3: You have to use the program to launch QuickBooks Tool Hub from your computer's Desktop
Step 4: Proceed by clicking on QuickBooks Desktop Clean Install Tool under the program installations issues heading
Step 5: Use the utility option to install the latest version of the QuickBooks desktop application
Step 6: Follow the instructions and reinstall the QuickBooks Desktop application on your Windows PC using the QuickBooks Clean Install Tool.
Solution 6: Consider Upgrading your System Specifications to Meet the Requirements Set by QuickBooks
Step 1: Upgrade your existing hard drive with a Solid State Drive
Step 2: You must ensure that you have a 64-bit computer with a clock speed of at least 2.2 GHz
Step 3: Install a RAM of 8 GB or above
Step 4: Install a network connection of a minimum of 7,500 or above.
Solution 7: Consider Installing QuickBooks Diagnostic Tool
QuickBooks Diagnostic Tool is required for checking and fixing .NET Framework, MSXML, and C++ file errors on Windows computers. Resolving these errors helps with fixing issues with QuickBooks updates.
Follow the steps below to understand how to operate the QuickBooks Diagnostic Tool:
Step 1: Visit the official website of Intuit and download the QuickBooks Install Diagnostic Tool
Step 2: Save the file in your system
Step 3: Check for QuickBooksDesktopinstallDiagnosticTool.exe on your Desktop
Step 4: Double-click on the file and run it
Step 5: To proceed, click on the "Yes" button when the licensing window appears
Step 6: Click on the Proceed button and begin the scan
Step 7: Once done with the scan, restart your computer
Step 8: You might also be required to re-register or re-activate your QuickBooks software
Step 9: Check if your Windows Operating system is up-to-date
Step 10: Save it to your PC and close all the background processes related to QB
Step 11: Launch the QB install Utility
Step 12: Ensure that all the necessary extensions and components are updated, and then restart your PC
Step 13: Once done with all the above processes, restart your PC to conclude the operation.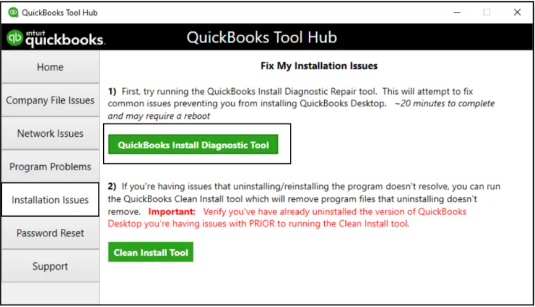 Solution 8: Check Compatibility of QuickBooks with the Installed Antivirus On your System
Few antivirus software may interfere with the functioning and compatibility of QuickBooks Online and cause QuickBooks online slow errors.
Follow the steps below to restrict or stop the impact of antivirus software on QuickBooks:
Step 1: Press the Windows and R keys together to launch the command box
Step 2: Type MSConfig and then press Enter
Step 3: Reboot the machine and test the performance of the application
Step 4: If testing is completed, repeat the process
Step 5: Open the run box again by clicking WIndows+R and typing MSConfig
Step 6: Opt for the standard configuration and click OK to confirm
Step 7: Restart your computer and check if QuickBooks performance has improved.
Solution 9: Performing a Reset for .TLG File
Users can follow the below-mentioned steps to perform a reset.TLG file:
Step 1: Open QuickBooks and click on a file
Step 2: Prepare a backup for the corporate file
Step 3: Click on Options and then select Desktop as the location of the File Backup
Step 4: On the next screen, ensure that verification is completed, and then click OK
Step 5: Click on Save It Now and then click Next.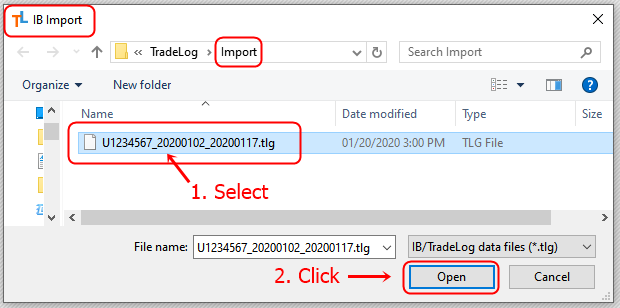 Solution 10: Defragmentation of the Disc Corporate File
Users can follow the below-mentioned steps to perform a defragmentation of the disc corporate file to fix QuickBooks Online Slow:
Step 1: Users can generate a restore point with "Restore a Portable File," as the corporate data is located in the system
Step 2: You can attempt disc defragmentation after creating a portable file
Step 3: Remember to refrain from defragmenting your disc in case you are using a SSD
Step 4: Press the start button and select all programs
Step 5: Select Accessories on the next screen, followed by selecting System Tools, and then choose the Defragmentation option
Step 6: Conclude the step by following the on-screen directions to finish the process on your hard drive.
See also

: QBDBMgrN Not Running on this Computer Server
Solution 11: Monitoring and Examining the Speed of the UNC Path
Step 1: Press Windows+E to check for the server name in the network location name
Step 2: Once on the screen, you will see mapped discs highlighted in order as follows: X, Z, Y, and so on.
Step 3: The server name concerned for this process is ().
Step 4: Remember the server name and write the computer server name and shared folder name in the following format: ServerNameSharedFolderName.
Step 5: Keeping a record of the pathname, select Open or Restore a Company File in QuickBooks
Step 6: Select a company File and then click Next
Step 7: Provide the UNC path in the file name feed, and press Enter
Step 8: Select your company's file from the concerned drop-down menu
Step 9: Return to QuickBooks and check whether the QuickBooks Online Slow issue is resolved.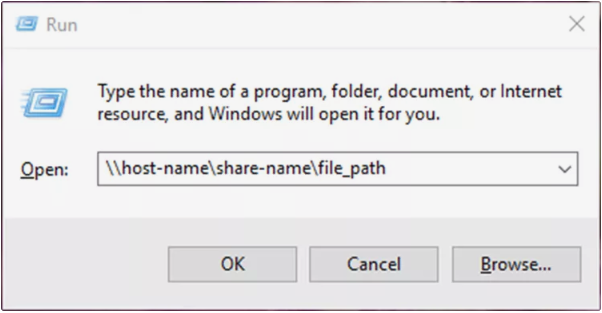 Solution 12: Working on Improving the Performance of QuickBooks Over Network
Users can verify QuickBooks performance in a Multi-user aspect and determine if any network issue causes QuickBooks Online's slowness. If a performance issue is found, this concludes that more than one user is logged into the business folder.
In case QuickBooks is working slowly and just one user is logged in, you can follow the below-mentioned steps to resolve this issue:
Step 1: By pressing the F2 key, launch the program
Step 2: Search for the backup folder containing the company's data
Step 3: Make sure that there are no existing users with the QuickBooks account
Step 4: Open My Computer, locate the file path, and right-click on it. Followed by this, perform QBW enlargement
Step 5: Create a duplicate file and copy and paste it on your computer
Step 6: Open QuickBooks and perform a restore for the business file that was saved on your system
Step 7: Now launch QuickBooks and check if it is functioning slowly.
Read more information: QBCFMonitorService Not Running On This Computer
Concluding the Troubleshoot Process!
Hopefully, the above-given information is useful for you. But if you still facing any kind of issues with your software and need professional assistance, regarding accounting, bookkeeping & accounting software-related issues then feel free to get in touch with us at +1-802-778-9005, or you can mail to us at: [email protected]
FAQs!
What's Causing QuickBooks Online to Freeze?
The common cause for QuickBooks Online freezing needs to be updated browser extensions. Consider upgrading to the latest versions of the browser to resolve the issue.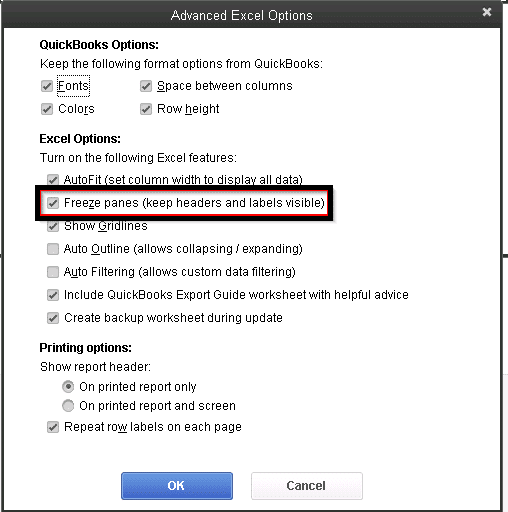 Is QuickBooks Causing My Computer to Run Slowly?
There are two reasons why QuickBooks is causing your computer to run slow:
Not meeting the minimum RAM requirement or insufficient space in storage drives
Your system has a big QuickBooks Company file.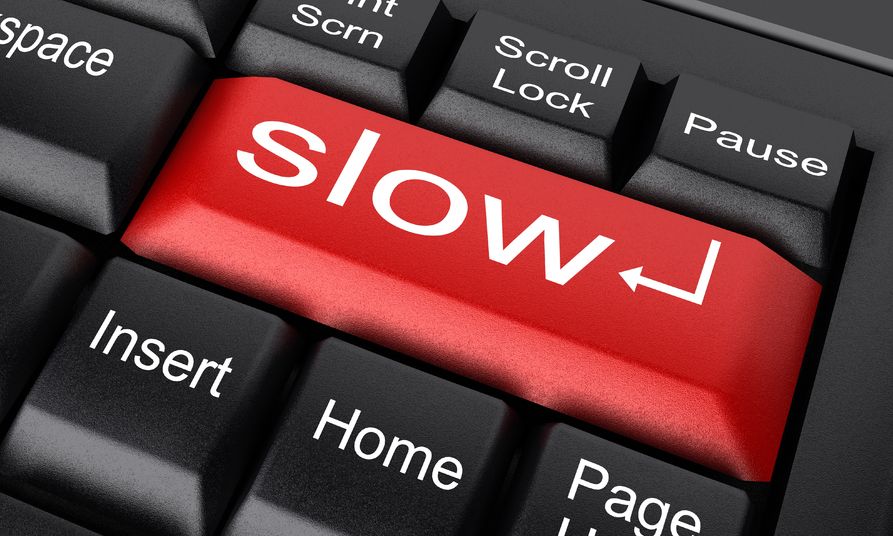 Is QuickBooks Desktop Frozen?
You might experience your Desktop freezing while using QuickBooks due to insufficient space on your hard drive.
Why is QuickBooks Online Currently So Slow Today?
QuickBooks' slow performance on certain days is because of minor server issues fixed within an hour or so. Relaunch QuickBooks, and if the issue is not resolved, try opening it from a different system.
How to Fix QuickBooks Running Slow After an Update?
To fix QuickBooks running slow on your computer, follow the below measures:
Install a faster internet source
Consider appropriate server and device management
Create a backup
Keep a check for corrupted or damaged files.