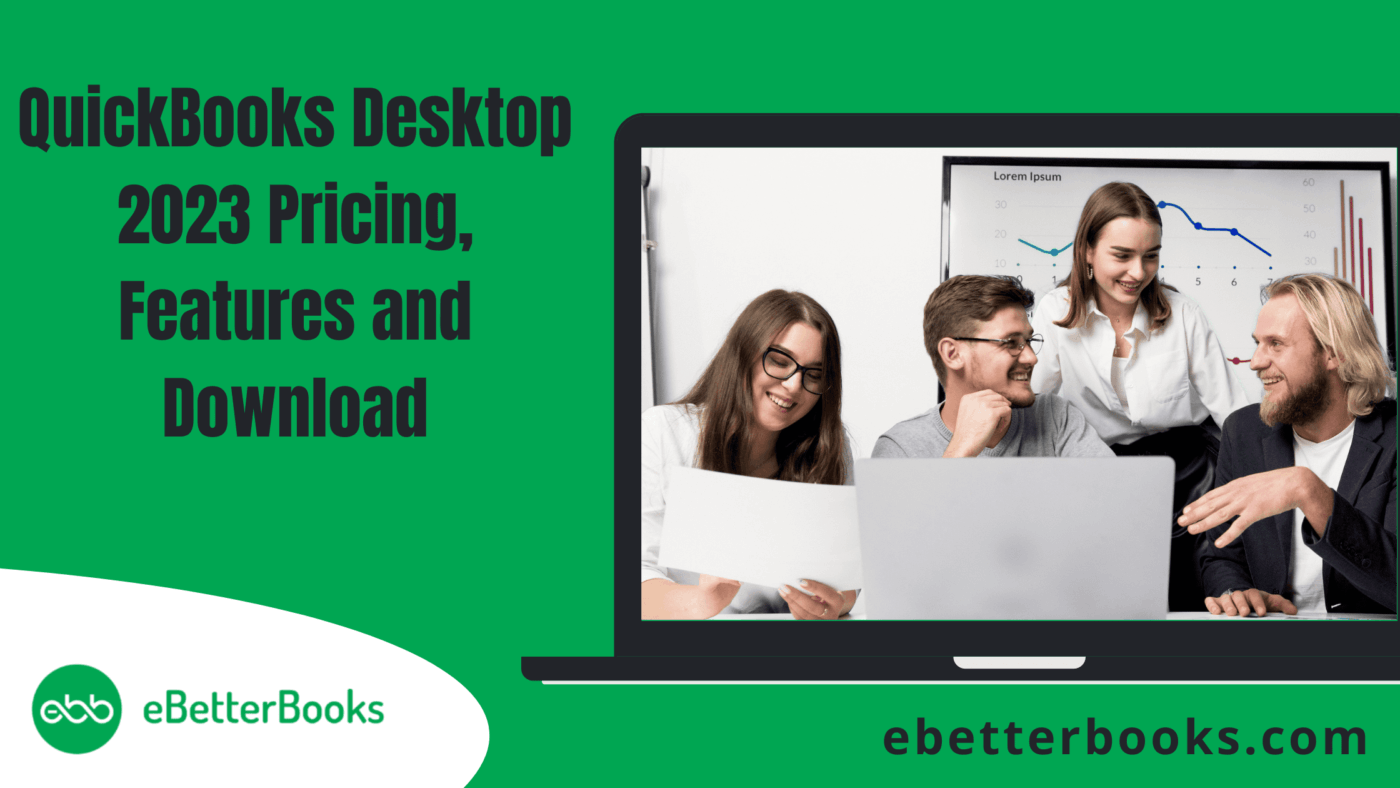 QuickBooks Desktop 2023 – Pricing, Features and Download
Each year, QuickBooks unveils a fresh software iteration, enriched with improved features and capabilities. Released in September 2022, QuickBooks Desktop 2023 has already hit the market as 2023 approaches, presenting numerous novel features catering to both regular users and accountants.
However, if you're curious about exploring these enhancements and grasping the pricing and license policy details, continue reading the article until the end.
Alternatively, users can connect with our adept team of specialists at 1-802-778-9005 for personalized assistance. Our trained Accounting pros are ready to address all your queries and provide the help you need. Embrace the new era of seamless accounting with QuickBooks Desktop 2023!
Pricing for QuickBooks desktop 2023
Quickbook offers a whole host accounting, bookkeeping and taxation feature on various devices. Given below is their pricing information.
| | |
| --- | --- |
| QuickBooks Desktop Products | Price |
| QuickBooks 2023 Desktop Pro Plus | $549 |
| QuickBooks 2023 Desktop Mac Plus | $549 |
| QuickBooks 2023 Desktop Premier Plus | $799 |
| QuickBooks Desktop Enterprise 23.0 | Price is unchanged for 2023 launch |
| QuickBooks 2023 ProAdvisor | Premier Bundle $799 |
| QuickBooks 2023 ProAdvisor | Enterprise Bundle $1299 |
Pricing regarding QuickBooks online version 2023
| | |
| --- | --- |
| QuickBooks Online Version Products | Price |
| QuickBooks Online Simple Start | $30/mo |
| QuickBooks Online Essentials | $55/mo |
| QuickBooks Online Plus | $85/mo |
| QuickBooks Online Advance | $200/mo |
| QuickBooks Online Multi-Company Package | Parent Entity-30% off current retail price. $20 for each additional file. |
When choosing a QuickBooks product, it's crucial to consider your Company's size and projected future growth. Organizations or firms with expansion objectives are advised to select a product that fits their requirements.
The software known as QuickBooks Desktop is comprehensive and effectively made.
QuickBooks Online is utilized for business operations that require streamlining.
QuickBooks is ideal for all types of businesses.
A dynamic piece of software, QuickBooks Online provides a long list of features and capabilities that cover every facet of accounting, bookkeeping, and financial reporting for businesses of all sizes.
Related Post: How to Migrate Data from FreshBooks to QuickBooks? Explained
Characteristics of QuickBooks Desktop 2023
The following quick features and functions are present in QuickBooks desktop plus 2023:
Although QuickBooks Desktop Plus 2023 does not include the car mileage monitoring option, customers can still track mileage using the program. The corporate menu provides access to this feature. It's vital to remember that iOS-compatible mobile devices can update and track mileage.
Also, the users must connect to and log in to an Intuit account to use the enhanced mileage tracker in QuickBooks Desktop 2023.
However, it's important to note that to track mileage on iOS-compatible mobile devices, you must be a member of QuickBooks Desktop Enterprise, Pro Plus, or Premier Plus.
Whether utilizing a desktop computer or a mobile device, this improved functionality enables users to conveniently record, monitor, and access corporate mileage data in a single, centralized area.
New Cash Flow Hub
With the advent of this new instrument, cash flow may be efficiently inspected, monitored, and tracked. Access to all tracked accounts is provided by the cash flow hub function, which acts as a central hub. As a result, keeping track of available cash and handling transactions involving money become easier.
In addition, users can view account balances, add accounts to a follow-list, evaluate cash balance trends, and monitor the cash flow hub's progress over time.
Also, the program enables effective administration of past-due payments and debts. Take use of this effective cash flow management tool to take charge of your finances.
All US users of 2023 desktop plus, enterprise, and accountants currently have access to this feature. The user can access this function by selecting the cash flow hub from the company menu and clicking Manage Accounts to view the reports.
Latest Node Card Reader
The most recent node card reader has additional functionality. All QuickBooks Desktop Enterprise 23.1 editions with a current QuickBooks Payments account can use this functionality, as can QuickBooks Desktop Pro Plus, Premier Plus, Accountant Plus 2023, and all other editions.
Besides, you can quickly access this feature by selecting the Pick Customers option and then selecting the Received Payment from the menu bar.
Also, this feature enables the user to access contactless cards, apple pay, google play, and a range of other client payment methods. It also supports the newest node card reader.
Since the QuickBooks payment function is connected with QuickBooks, when a user starts utilizing this new tool, as a result the payments are immediately recorded and matched, ensuring that the books remain structured without any further work on the user's part.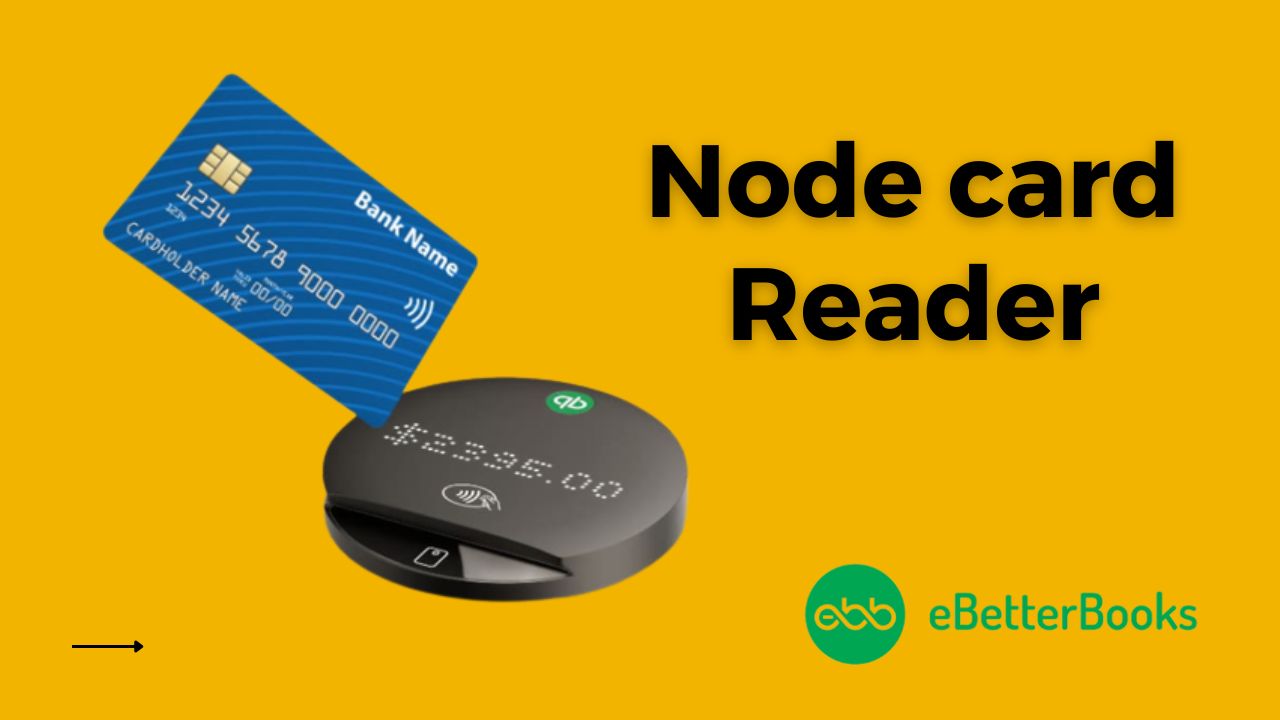 Employment or Earnings Verification by Equifax
For active users of the QuickBooks desktop payroll service, this new tool from Equifax and QuickBooks automates requests for proof of employment and income information. Responding to information requests is facilitated by this feature. Furthermore, A Benefits and HR tab is now available in the QuickBooks desktop options. Income and employment verification will be a component under the corporate preferences tab.
Improved Payment Links Tracking in QuickBooks Desktop 2023
The QuickBooks Desktop Pro Plus, Premier Plus, Accountant Plus 2023, and all versions of Desktop Enterprise 23.0 with a current QuickBooks payments account are all eligible to use this feature. Sending a payment link makes collecting money for non-invoiced purchases simple, and the new payments links dashboard allows you to view the status.
In other words, it is useful for receiving payments without issuing invoices for first consultations, down payments, and much more. The new payment links dashboard also enables tracking request progress and gives reminders. For your consumers to pay, you may email or text them a link.
Need Help? Call Us 24/7: +1- 860-497-7164
HCM with 401(k) Guidelines
For QuickBooks Desktop Pro Plus, Premier Plus, Accountant Plus 2023, and all versions of Desktop Enterprise 23.0 with an active Assisted Payroll subscription, the HCM with 401(k) guidelines function is accessible.
In order to get started, the user only needs to add a 401k payroll deduction to the list of payroll items. To allocate specific employees' 401(k) items, the user must navigate to the employee's option and select the employee center from the menu bar.
When users subscribe to QuickBooks Desktop 2023 aided payroll2, guidelines, and QuickBooks gives users fully integrated 401(k) plans, the employees will greatly benefit from the retirement programs. In QuickBooks Desktop, one may quickly select as well set up a plan that works for the Company and staff.
Thus, no additional steps are required once they are set up and running assisted payroll with their new contributions because the Guideline receives the data and donations automatically.
Process Clearances for Bills and Purchase Orders
QuickBooks Enterprise Accountant 23.0 and QuickBooks Desktop Enterprise (Platinum, Diamond) 23.0 provide this capability. For the approval procedure to be configured, the user only has to log in as an admin. Then, to access it, select Company from the menu bar, then pick Set up Approval Processes.
Also, the capability to approve purchase orders and bills in a single dashboard makes it simple to maintain business supervision and assist in eliminating fraud. This feature is available in QuickBooks Enterprise Accountant 23.0 and QuickBooks Desktop Enterprise (Platinum, Diamond) 23.0.
Furthermore, the user must log in as an admin account to configure the approval process. Pick Company from the menu bar to access it after that. Establish approval procedures.
With the option to approve purchase orders and bills in a single dashboard, it is simple to maintain company supervision and help reduce fraud.
Inventory Expiration Dates on Lot Numbers
The Enterprise Accountant 23.0 and QuickBooks Desktop Enterprise (Platinum, Diamond) have the inventory expiration dates on the lot number feature. By logging in as an administrator account, one can access this feature. Then select the edit and preferences tabs. They are then choosing the inventory and products from the menu bar.
Thus, after completing that, the user should click the Advanced Inventory Settings button and select the Serial/Lot No-& Expiration tab. The user can then select which objects require a lot number and, if necessary, an expiration date once the feature has been activated.
Also, this feature supports expiration dates and enables detailed multi-level categorization, which may aid the user in effectively and efficiently managing the inventory.
Additionally, the user may easily reduce business losses and sell goods quickly by assigning the inventory expiration dates and including them in transactions like sales orders, invoices, etc.
Furthermore, the user can benefit from reduced business responsibility by including expiration dates in client contacts. To act quickly, the user can also access reports on inventory that has already expired or is about to do so by lot or serial number, as well as a history of transactions.
Download QuickBooks Desktop Latest Version 2023
You can now download the newest edition of QuickBooks Desktop 2023, available in Pro, Premier, Enterprise, Accountant, POS, or MAC versions, tailored for both US and Canada Editions.
Download QuickBooks Desktop Pro 2023
Download QuickBooks Desktop Premier 2023
Download QuickBooks Desktop Accountant 2023
Download QuickBooks Enterprise 2023
Download QuickBooks Desktop 2023
Download QuickBooks Desktop 2022 Pro, Premium, Enterprise, Accountant, and MAC
Explore and select the optimal version of QuickBooks to efficiently manage your books, then proceed to download the program. While the programs are available for free download, don't miss out on QuickBooks 2022.
Download QuickBooks Pro 2022
Download QuickBooks Premier 2022
Download QuickBooks Accountant 2022
Download QuickBooks Enterprise 2022
Download QuickBooks POS 2019
Download QuickBooks Mac 2022
QuickBooks Desktop 2023's enhanced report optimization
In QuickBooks, users frequently run into issues with report compilation time, particularly when working with sophisticated reports and huge corporate files.
However, QuickBooks Desktop 2023 will introduce an advanced capability to overcome this problem. This functionality considerably enhances the report compilation performance of bigger corporate file sizes (>300 MB).
Although the reporting interface is unaltered, users can anticipate quicker report loading times in QuickBooks Desktop 2023 compared to earlier versions. Thanks to this improvement, users may now more easily and rapidly access crucial financial information, improving overall efficiency.
Enhanced Accounting Software for Mac Plus 2023:
Additionally, you may save a ton of time by automatically marking the payment as paid and receiving an alert when the funds are sent. You can easily expand your financial flexibility by transferring money via physical check or bank transfer after paying the vendors using a card or bank transfer. Credit card payments, the optional Fast ACH and Fast Check, expedited services, and other choices have additional costs.
Final Words
This section's information has helped you better grasp the capabilities that QuickBooks Desktop 2023 has to offer. Do not hesitate to contact our accounting assistance staff at +1-802-778-9005.
However, if you have any more inquiries or need assistance in addition to, the query resolved in this article, feel free to connect with accounting staff. Our staff comprises knowledgeable QuickBooks specialists ready round-the-clock to offer efficient and trustworthy support services.
Recent Updates : QuickBooks Workforce mobile app launched
Intuit has just launches new QuickBooks Workforce Mobile App, to make your work life easier! This app is available for both Android and iOS devices, so everyone can use it.
The primary purpose of this app is to make it easier to track employees' work hours and pay, all in one convenient place. No more juggling between different tools and feeling confused about your finances on payday and in between paychecks.
Whether you work in a small or large business, this app is here to help. Say goodbye to the frustration and uncertainty of managing your work hours, schedules, and paid time off separately. With Intuit's new workforce mobile app, you'll have everything you need at your fingertips!
The new mobile app, QuickBooks Workforce, is an upgraded version of the previously known QuickBooks Time mobile app. Employees of businesses in the US, Canada, UK, and Australia can access this app. The name "Workforce" reflects QuickBooks' vision to offer a comprehensive human capital management platform for businesses and their employees. Now, everyone can conveniently manage their work, pay, and benefits all in one place.
In terms of function, the QuickBooks Workforce app lets employees do some advance features:
Access pay stubs and W-2s at your convenience, from anywhere.
Clock in and out seamlessly, even without Wi-Fi or data service.
Easily submit and track paid time off, sick days, and holidays.
Edit timesheets
Manage and Edit job schedules
Switch between job codes, pause tracking or take a break
Use GPS location-based time tracking.
Need Help? Call Us 24/7: +1- 860-497-7164
FAQs
When Will QuickBooks Desktop 2023 Be Available?
QuickBooks Desktop 2023 was formally released on April 1, 2023.
What Exactly Does QuickBooks Desktop 2023's Cash Flow Hub Do?
Users may review, manage, and track their cash flow with the help of the Cash Flow Hub, a brand-new feature.
Also, It acts as a central node by giving users access to tracked accounts. Users can handle past-due bills and payments, check account balances, examine patterns in cash balances, track performance over time, and keep track of money coming in and going out of their business.
What Version of QuickBooks Desktop 2023 Uses the Most Recent Node Card Reader?
The most recent Node Card Reader is a brand-new feature included in QuickBooks Desktop Enterprise 23.1 and other QuickBooks Desktop Pro Plus, Premier Plus, and Accountant Plus.
Besides, it supports various client payment options, including contactless card payments, Apple Pay, and Google Pay.
How Does QuickBooks Desktop 2023 Handle Equifax Employment or Earnings Verification?
For active QuickBooks Desktop Payroll service users, Equifax and QuickBooks have released a new tool. It streamlines the procedure for responding to requests for income and employment verification information by automating the process.
Although, the users can locate the capability under the Benefits and HR tab of QuickBooks Desktop's settings.
What Does QuickBooks Desktop 2023's Enhanced Payment Links Tracking Function Entail?
With an active QuickBooks Payments account, the Enhanced Payment Links Tracking function is accessible in QuickBooks Desktop Pro Plus, Premier Plus, Accountant Plus 2023, and all versions of Desktop Enterprise 23.0.
Hence, emailing payment links enables users to collect payments for uninvoiced orders quickly. The new payment links dashboard makes it simple to receive payments without sending out invoices for services like first consultations or down payments by giving visibility into the progress of payment requests.
What Does QuickBooks Desktop 2023's Inventory Expiration Dates on Lot Numbers Feature Do?
QuickBooks Desktop Enterprise Accountant 23.0 and QuickBooks Desktop Enterprise (Platinum, Diamond) 23.0 include the Inventory Expiration Dates on Lot Numbers feature.
Thus, the users can activate this option by logging in as the administrator and configuring it under the preferences tab. It provides multi-level categorization and the tracking of inventory expiration dates.
Furthermore, the users may manage inventory efficiently, minimize losses, and sell things swiftly by designating expiration dates and putting them in transactions like sales orders and invoices.
How Much is QuickBooks Desktop 2023?
The price of QuickBooks Desktop 2023 varies based Pro Plus and Mac Plus at $549, Premier Plus at $799, Enterprise 23.0 unchanged, ProAdvisor Premier Bundle at $799, and ProAdvisor Enterprise Bundle at $1299.
How to Upgrade QuickBooks Desktop to 2023?
Learn how to Upgrade QuickBooks Desktop 2023: differentiate between upgrading and updating. Follow steps for automatic, immediate, and manual updates. Explore advantages of updating, new features in 2023 release, and how to check your version. Get Mac update steps and error solutions. For help, call +1-802-778-9005.
Is QuickBooks Desktop Being Phased Out in 2023?
QuickBooks Desktop isn't fully phased out in 2023. Intuit discontinues support for some 2020 versions, focusing on QuickBooks Online. QuickBooks Desktop Premier Plus 2023 released. UK discontinuation by June 30. Katana offers QBO integration for manufacturing. Users have options to migrate or stay.
How Can I Buy QuickBooks Desktop Pro 2023
Here's a step-by-step guide on how to buy QuickBooks Desktop Pro 2023:
Visit the Official Website: Go to the official Intuit website: www.intuit.com.
Navigate to Products: Find the "Products" or "Software" section on the website's main menu.
Choose QuickBooks Desktop Pro: Locate QuickBooks Desktop Pro 2023 from the list of available products.
Select the Purchase Option: Click on the "Buy Now" or "Purchase" button next to QuickBooks Desktop Pro 2023.
Choose Number of Users: If applicable, select the number of users or licenses you need for your business.
Add to Cart: Click the "Add to Cart" or "Buy Now" button to add the product to your shopping cart.
Review Your Cart: Access your cart to ensure the correct product and quantity are selected.
Proceed to Checkout: Click on the "Checkout" or "Proceed to Checkout" button.
Sign In or Create an Account: If you have an existing Intuit account, sign in. If not, create a new account.
Provide Billing Information: Enter your billing details, including name, address, and payment method.
Review Order Summary: Check the order summary for accuracy, including product details and pricing.
Apply Promo Code (if applicable): If you have a promo code, apply it to receive any available discounts.
Accept Terms and Conditions: Read and agree to the terms and conditions before proceeding.
Place Order: Click the "Place Order" or "Complete Purchase" button to finalize the transaction.
Confirmation and Receipt: Once the order is processed, you'll receive a confirmation email and receipt with purchase details.
Download and Install: Follow the instructions provided in the email to download and install QuickBooks Desktop Pro 2023.
Activate the Product: Launch the software and follow the prompts to activate it using the provided license key.
How to Update QuickBooks to 2023?
Here's a step-by-step guide on how to update QuickBooks to the 2023 version:
Open QuickBooks Desktop: Launch your current QuickBooks Desktop software on your computer.
Check for Updates: From the top menu, click on "Help."
Select Update QuickBooks: Choose "Update QuickBooks" from the dropdown menu.
Update Now Tab: In the "Update QuickBooks" window, go to the "Update Now" tab.
Reset Update Checkbox: Check the "Reset Update" checkbox to clear previous update downloads.
Check Available Updates: Click "Get Updates" to allow QuickBooks to check for available updates.
Update List: A list of updates will appear. Check the box next to "QuickBooks 2023" to select it.
Get Updates: Click "Get Updates" again to initiate the download and installation process.
Close QuickBooks: Once the download is complete, close QuickBooks Desktop.
Install Update: Double-click the downloaded file to start the installation process.
Follow Installation Steps: Follow the on-screen prompts to install QuickBooks 2023. Choose installation options if prompted.
Restart QuickBooks: After the installation is complete, restart QuickBooks Desktop.
Update Company File: QuickBooks may prompt you to update your company file to the latest version. Follow the prompts to complete this step.
Activation: If necessary, enter your QuickBooks license and product information to activate the new version.
Check Data: Review your data and ensure all information has transferred correctly to the new version.
Back Up Data: Before proceeding, create a backup of your company data for safety.
Check Add-ons and Plugins: Verify that any third-party add-ons or plugins you use are compatible with the new version.
Explore New Features: Familiarize yourself with any new features introduced in QuickBooks 2023.
Where to Buy QuickBooks Desktop Pro 2023
To purchase QuickBooks Desktop Pro 2023, visit Intuit's official website, navigate to "Products" or "Shop," select your desired version, add to cart, and proceed to checkout. Complete billing info, finalize payment, and receive download instructions. Prices vary, check Intuit's site for up-to-date details.
Is QuickBooks Desktop Being Discontinued in 2023
No, QuickBooks Desktop is not being discontinued in 2023. While there have been rumors, the company announced in October 2021 that it would continue to offer the QuickBooks Desktop version. The decision to discontinue the software was later reversed. Users can still utilize QuickBooks Desktop for their accounting needs.
Related Posts:
Divya Sharma

Divya Sharma is a skilled content writer with a notable proficiency in the Spanish language. Demonstrating her expertise in SEO, content creation, and language skills, she has made significant contributions across diverse industries, including travel and fintech. Her passion for language and culture drives her commitment to providing accurate and captivating translations that deeply resonate with the target audience. Divya derives immense pleasure from immersing herself in the world of books and movies, as they offer a gateway to explore diverse realms and perspectives.