How to Fix QuickBooks Error 6000 83 – While Restoring Company File?
As the name suggests, the QuickBooks Error 6000 83 is related to 6000 series errors. In this blog, we will understand why this error occurs and how we can fix this issue.
What is QuickBooks Error Code 6000 83 (Company File Error)?
The QuickBooks error code 6000 83 occurs when a user try to open, back up, or restore a company file. Due to damage to the company file and system, this error may cause massive QuickBooks data loss..
The user may see this error message:
"An error occurred when QuickBooks tried to access the company file. Please try again. If the problem persists, contact accountinf experts and provide them with the following error codes: (-6000, 83)".
or
"QuickBooks you do not have sufficient permissions to the specified folder. To use QuickBooks in a multi-user environment, you must have read/write access and create/delete rights to the folder where the company file is stored."

What are the Symptoms of QuickBooks® error 6000, -83?
In the QuickBooks desktop version, the user will experience QuickBooks 6000 83. But how will they know if they are facing this error? These signs will help the user identify this error:
The system or software will freeze sometimes.
Windows OS will run slowly, and it won't respond to either keyboard or mouse inputs.
The error message will frequently pop up.
The window will crash after the screen shows an error message.
Reasons Why QuickBooks Desktop Error Code 6000 83 Occurs?
QuickBooks Desktop Error Code 6000 83 can be caused by several factors, leading to difficulties in accessing or working with company files in QuickBooks.
This error code typically emerges due to:
File Path Issues: Lengthy file paths or paths containing special characters can hinder QuickBooks from reaching the company file.
Network Problems: Unstable network connections or slow network speeds may prevent QuickBooks from connecting to the company file over the network.
Corrupted Company File: If the company file is damaged or corrupted, QuickBooks might fail to open it, triggering Error Code 6000 83.
Simultaneous Multi-User Access: Concurrent attempts by multiple users to access the same company file on a network can lead to conflicts and result in this error.
Hosting Configuration: Incorrect hosting settings on the computer where the company file is stored can cause difficulties in accessing it.
Firewall or Security Software: Overly restrictive firewall or security software settings might block QuickBooks from reaching the company file.
User Permission Issues: Inadequate user permissions or incorrect settings might prevent QuickBooks from opening the file.
Damaged QBWUSER.INI File: This configuration file is vital for proper QuickBooks operation. If it's corrupted, Error Code 6000 83 can emerge.
Folder Permission Mismatch: The folder containing the company file must have consistent read and write permissions for all users needing access.
Faulty QuickBooks Installation: An incomplete or flawed QuickBooks installation can trigger various errors, including Error Code 6000 83.
Local System Problems: Issues like corrupted system files or disk errors on the local computer can hinder QuickBooks from accessing the company file.
To address "QuickBooks Desktop Error Code 6000 83," potential solutions include ensuring proper network connectivity, verifying file paths and permissions, disabling restrictive security software temporarily, using QuickBooks diagnostic tools, and restoring a backup of the company file if it's damaged.
QuickBooks® error 6000, -83 : Troubleshooting Steps
Users may face this error when they are trying to access or revive the company file. They may also face the error when trying to create a backup of the same file. Hence, we have shared some effective ways to fix the error.
Case 1 :If User attempts to fix Quickbooks Error 6000
Solution 1: Manually resolve the QuickBooks Company File Error 6000 83
Firstly, change the settings of Firewall/ antivirus/ any other security measure to favor QuickBooks.
Secondly, the QB user has to check if they have permission to access the company files.
After that, look for the folder that has the company file. It helps in generating the Network Descriptor file.
Stop multi-user hosting of the company file.
Instead of opening the company file from its original place, access it from any other destination. To perform this action, simply copy-paste it to another location and then access the file.
In case this attempt is successful, copy the file back to its place. You can now easily access the file.
Solution 2: Use QuickBooks File Doctor
QuickBooks File Doctor Software will assist you in fixing QuickBooks Error Code 6000 83. This process depends upon the size of your company file. In the process, you must pick the file menu and choose Utilities.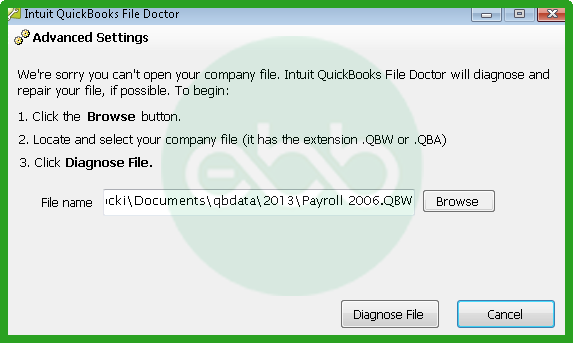 The first step is downloading and installing this tool
Run it as soon as possible after downloading so that all of your errors can be automatically resolved with no hassle !
Restart your system for fixing these problems too.
Solution 3: Turn off Hosting in all Computers that access the company File over its Network.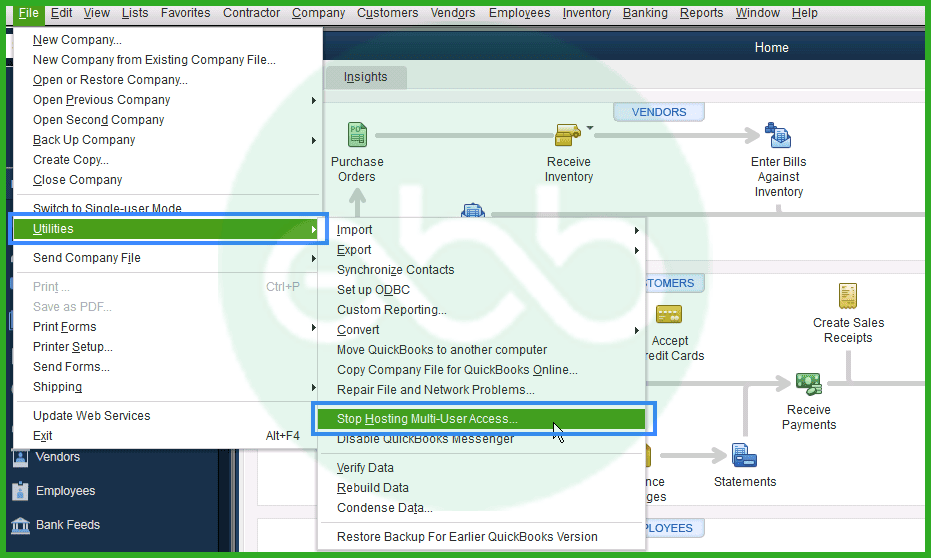 Firstly, the user has to turn off hosting (for all computers). In addition, turn the hosting on with PFC only (on the main server).
If the message still appears as "Host multiple user access," it is conveying that your computer isn't hosting your QuickBooks file.
Afterward, you have to click YES if this message appears: "Stop hosting multi-user access."
Thereafter, please click Yes to the option: the company file must be closed. Continue with the process.
Last, follow these steps on different PCs.
Case 2 : If User attempts to restore the company File
Solution 4: Make sure that the File Name and its Path isn't the reason for QuickBooks Error 6000 83
QuickBooks will record the whole File name and its path if the user takes a backup. Moreover, certify that there aren't any special characters within the file name and its path.
Solution 5: Change the Extension of the company File
While restoring the backup file, always keep the extension of the company file .qbw. If the file is known as another extension, rename the file with .qbw extension only.
Case 3: User tries to make a Backup of the company File
Solution 6: Creating the backup or checking its name
Follow these steps, and resolve QuickBooks Error Code 6000 83:
Firstly, produce a replacement folder in drive C.
Secondly, generate a manual backup and save it within the new folder in drive C.
To check the name of your backup file, try this:
Go to –> Windows start
Type–> File explorer
Open it–> Find folder with company file–> Open it
Click–> .qbb extensions files–> Rename it
Go back to the folder and rename it.
Make sure you remove special characters while renaming both the file and the folder.
You can also use other measures, such as editing the Windows hosts file from the windows server. While doing so, do not forget to file the correct IP address. Call now for Quick Solutions
Case 4 : Miscellaneous
Solution 7: Edit and optimize windows hosts file
The user can perform this action only when they have admin rights. To get server computer access, admin rights are needed.
The end goal is to edit windows hosts files. However, the company file might be stored in a Linux server and so, the error may occur while opening the file. To fix the error, follow these steps:
Configure the Linux database server manager that will establish a directory in Inoitord. conf file. Then reboot QuickBooks Solution App in windows and ping the server. Now the user can edit the hosts' file.
If you face the error 6000 83 while generating a backup, make a new folder in the C drive. Now, manually take a backup of the company file, and transfer it to the folder that you just made.
In the start option, type CMD to open the command, type ping. This will show the server name and IP address. Separately save these details.
Now that you have an original IP address and server name, you can edit the host files. For this, close the accounting software on all those systems that are linked to this network. Quit the application by going through the file menu.
Go to start–> File Explorer–> My computer/ This PC–> C Drive, Windows Folder.
Look for the system32folder, open driver folder, ETC folder.
Open this file in Notepad: C:WindowsSystem32driversetchosts
Go to the bottom, add the Linux server IP address (end of the text). Linux system files can be case-sensitive. The user needs to save this file.
If you are facing the error while restoring the company file, then authenticate the extension, and check if the restored company file has the .qbw extension or not. If not, then modify the extension to qbw.
The QuickBooks error 6000 83 problems will be resolved by now.
Wrapping up on QuickBooks error code 6000, 83!
A Frequently Asked Questions
Resolving QuickBooks Error 6000 83 on Windows 10?
QuickBooks Error 6000 83 on Windows 10 involves addressing issues related to accessing or managing company files.
Here's a step-by-step guide to fix this error:
Check Company File Location: Ensure your company file is stored on a local drive, not a network location. Long file paths or special characters can cause errors.
Restart QuickBooks and Computer: Close QuickBooks and restart both the application and your computer. This can resolve temporary glitches.
Update QuickBooks: Make sure you're using the latest version of QuickBooks Desktop, as updates often include bug fixes and improvements.
Single-User Mode: If you're in multi-user mode, switch to single-user mode before opening the company file.
Disable Hosting: If the company file is hosted on a server, make sure it's properly configured for multi-user access. Check that hosting is turned off on workstations.
Check File Permissions: Verify that the user has appropriate read/write permissions for the company file location.
Copy File Locally: Temporarily copy the company file to your local Windows 10 computer and try opening it from there.
Turn Off Antivirus/Firewall: Disable your antivirus or firewall temporarily and see if it resolves the error. If it does, adjust the settings accordingly.
Use QuickBooks File Doctor: Download and use the QuickBooks File Doctor tool to diagnose and fix file-related issues.
Rename TLG and ND Files: Locate the company file's corresponding .TLG and .ND files and add ".OLD" at the end of their names. QuickBooks will recreate these files when you open the company file.
Restore Backup: If you have a backup file, restore it to see if the error is specific to the current company file.
Check Disk Space: Ensure there's enough free space on the drive containing the company file.
Run QuickBooks as Administrator: Right-click the QuickBooks Desktop icon and choose "Run as administrator" to ensure proper permissions.
Create a New Company File: If the issue persists, create a new company file and import your data.
What is Error 6000 83 in QuickBooks Desktop?
Error 6000 83 in QuickBooks is a common issue encountered by users while working with company files. It indicates difficulties in accessing or opening a company file due to various reasons. This error is often accompanied by an error message such as "An error occurred when QuickBooks tried to access the company file."