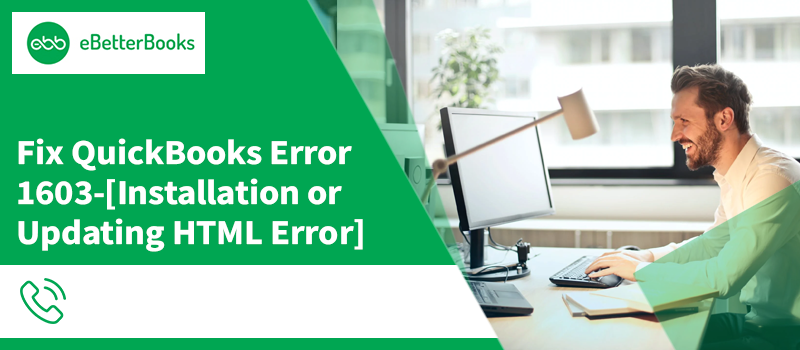 How to Fix QuickBooks Update Error 1603? [Install or Update HTML Error]
A comprehensive guide on QuickBooks Error 1603.
The QuickBooks Error 1603 appears when users are trying to update QuickBooks in their system. In this blog, we will learn how to fix QuickBooks Update Error 1603 and also know the reasons behind its occurrence.
QuickBooks has helped SMEs overcome financial challenges. Also, this software by Intuit lets users automate many bookkeeping and accounting-related functions. For instance, generating invoices, and preparing tax statements can be done in minutes.
However, it also has its fair share of bugs, known as QuickBooks Errors. Today, we are dealing with one of these bugs: Error 1603.
What Is The Installation Error 1603?
As stated earlier, QuickBooks Installer Encountered Error 1603 is an update-related error. Users might be facing an issue in their current operating system. They face a dialogue box, for instance, this error message on the screen: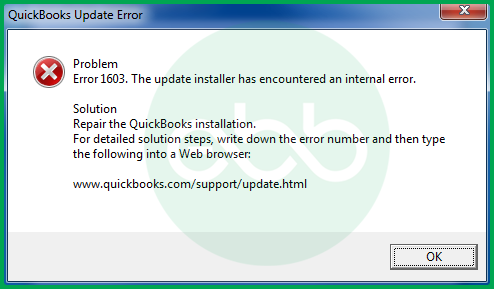 "Install Error 1603: There was a problem installing Microsoft .NET Framework."
What Are The Early Symptoms Of QuickBooks Error Code 1603?
1. The software installation gets corrupted, causing Error 1603.
2. Also, the components of C++ and MSXML are damaged.
3. The temp folders are full.
4. Company files and other documents are locked.
5. Also, the current Operating System is obsolete.
6. Microsoft NET framework is improperly installed.
7. The latest QB version isn't installed.
8. Above all, the installation process of QuickBooks isn't getting permission.
Read Also: How to Fix QuickBooks Error 15222?
What Might Be The Causes Behind The Occurrence Of QuickBooks Desktop Error 1603?
The Error code 1603 might occur due to numerous reasons
1. There is an incomplete download of the accounting software.
2. Also, the windows registry has an invalid entry.
3. Your system is under malware attack, which has infected desktop and software files.
4. The cleaning software might have erased QuickBooks-related files erroneously.
5. Sudden system shutdown due to sudden power loss.
6. The Microsoft components of C++ and XML are corrupted.
Solutions: How To Fix QuickBooks Error 1603?
There are many ways to resolve Error 1603, however, make sure you follow these points before actually starting with the fixing process.
Before Implementing Any Fixing Method:
1. Generate a backup of the company file before using any of the methods mentioned below.
2. Keep the Support Details ready for contact, as troubleshooting may not solve all the issues.
3. Also, contact the windows expert and your system's manufacturer to check issues with the computer.
Read Also: How to Resolve QuickBooks Error 30159?
Solution 1: Using The QuickBooks Diagnostic Tool From QB Tool Hub.
● Firstly, download the QB Tool Hub from the official site of Intuit. After that, save the file.
● Run the QuickBooksToolHub.exe file by double-clicking on it, and install the software.
● To access the app, you can also:
●Open the QB Tool Hub icon on the desktop and go to Installation Issues.
● After that, go to QuickBooks Diagnostic Tool. The complete process may take up to 25 minutes.
● When the tool completes its functions, reboot the system.
● After that, the action will fix issues that might arise to due C++, NET framework, and other such applications.
Note: Install the application in administrator mode, and don't forget to close background applications while performing this action.
Solution 2: Download & Install Windows Update
Installing the latest updates of Windows help resolve many QuickBooks Errors, including installer error 1603.
For Windows 8, 8.1, and 10
● Firstly, press windows key –> Settings –> Update & Security –> Check for Updates.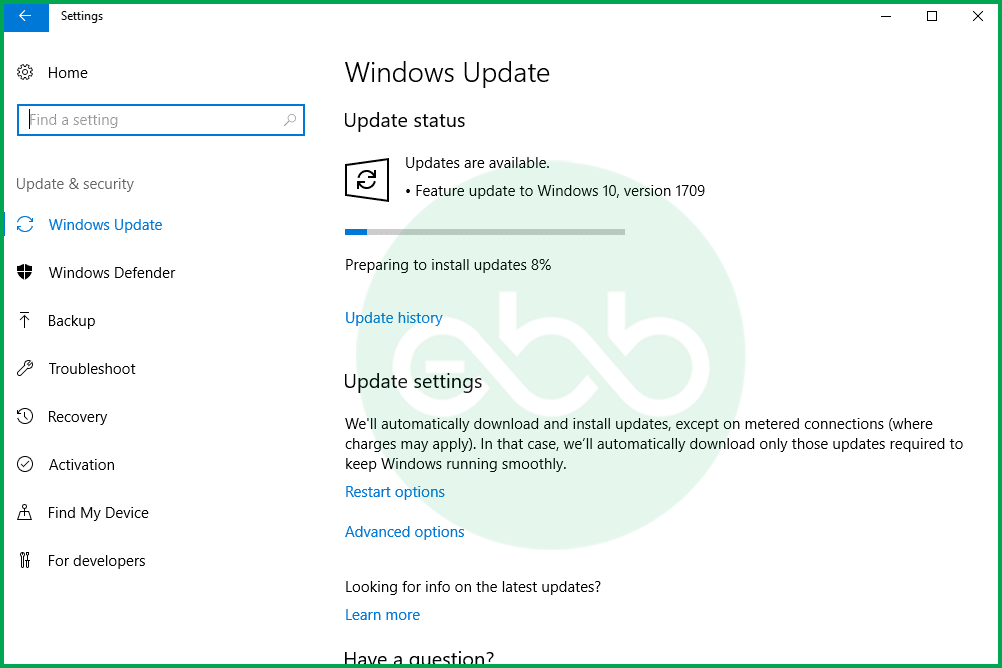 If updates are available, get all these updates and reboot the system.
For Windows 7
● Initially, go to start–> Control Panel–> System & Security tab–> Windows Updates–> Check for updates.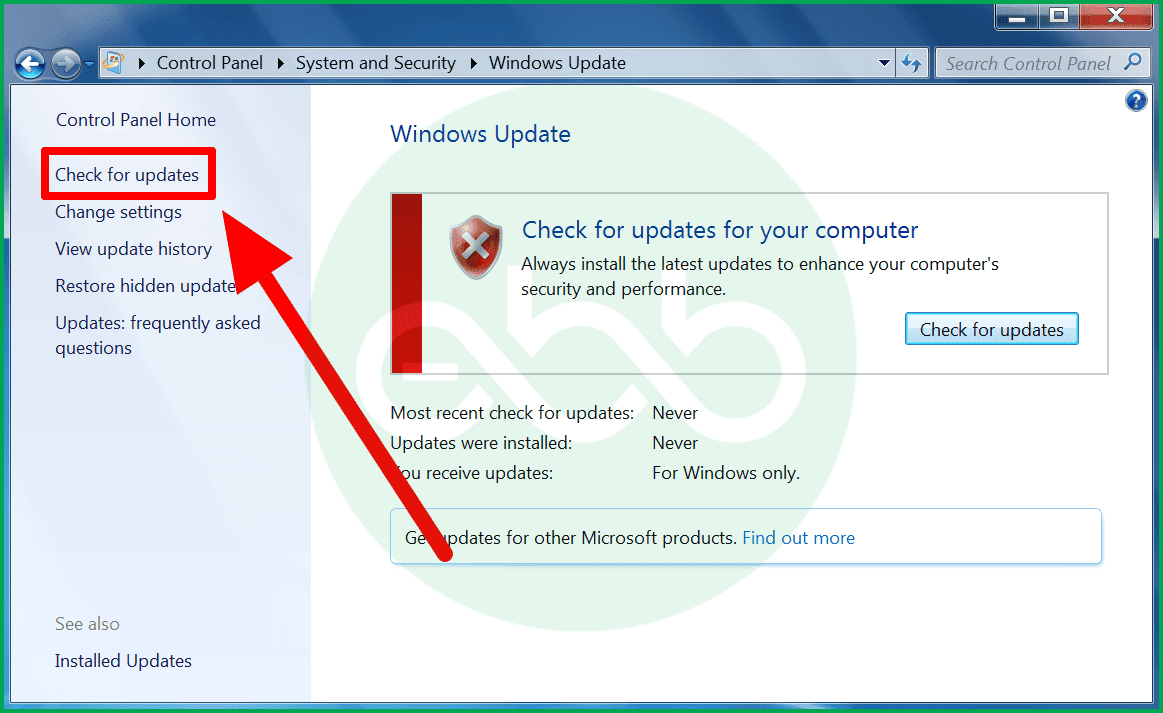 It will show if there are any pending updates available. Update and reboot the system.
At last, Open the QB Software again to check if QuickBooks Error Code 1603 persists or not.
Solution 3: Fixing NET Framework MSXML 4.0
If you are installing QuickBooks Desktop via QuickBooks Installation CD
● Open CD-ROM and insert the QB CD.
●When the installation window pops up, immediately close the window.
● Lastly, install MSXML following these steps:
For Windows 7/ Vista
● Firstly, go to start –> search bar –> Type msiexec.exe /fvaum "D:/QBOOKS/msxml.msi" –> Press enter key.
● The user needs to Replace D if their CD drive letter is different.
For Windows XP
● Press Windows+R. It will open the Run dialog box.
● Type the msiexec.exe /fvaum "D:\QBOOKS\msxml.MSI" and click OK.
Check back if QuickBooks is running smoothly. However, if the installer error 1603 persists, try other steps mentioned below.
Solution 4: Repairing The Net Framework
● Firstly, go to the Control Panel–> Programs or Programs and Features.
● After that, go to .NET Framework 4.5 or 3.5.1 application.
● Right-click the option to choose the Uninstall/Change option.
● When the Uninstall Wizard opens up, choose repair.
Follow the process. At last, restart the system. Check the framework again and go to QuickBooks desktop. Hopefully, it will resolve the Error 1603.
Solution 5: Reinstalling The Net Framework
The NET Framework is a component of Microsoft that QuickBooks uses to synchronise the application with other internet applications. Follow these methods to resolve QuickBooks Error 1603 by reinstalling the framework.
● Press Windows+R simultaneously, this will open the Run dialogue box.
●Go to the control panel–> Uninstall a Program.
● Finally, the list of programs will appear. Here, uninstall these Microsoft components:
1. MSXML
2. C++
When the installation process is complete, restart the system and reinstall the components from the official website of Microsoft. Hopefully, it will fix this error.
Conclusion
The steps mentioned above will help you solve QuickBooks Error 1603. In case you cannot fix QuickBooks Error 16043 or are unable to understand the issue, reach out to us on eBetterBooks support phone number 1-802-778-9005 for immediate help.