By Vivek i2aTech
Updated December 20th, 2022
|
Published April 16, 2021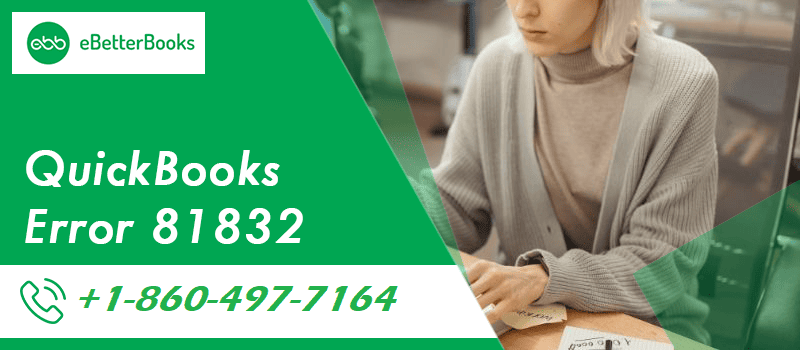 Troubleshooting QuickBooks Error Code 81832
QuickBooks error 81832 occurs when you're trying to signing into QuickBooks Online (QBO) or when you're trying to downgrade your QuickBooks online plan.
Solutions To Fix QuickBooks Error 81832
1st Problem: Unable to sign in to QuickBooks Online.
Below are some tips to solve QuickBooks error 81832:
Try signing into your QBO using a private browser (incognito). This will help us check if you're having a browser-related issue (cache and cookies).
Open incognito tab on your browser (ctrl+shift+n) and try signing into QuickBooks online. This step is to check if you're having cache or cookies related issues.
Below are step-by-step methods for different browsers:
For Google Chrome: Press Ctrl + Shift + N
If you're using Firefox: Ctrl + Shift + P
For Safari Browser: Control + Option + P
If you're able to sign in successfully, return to your default browser and clear browser cache to refresh the system. If problem persists, contact eBetterBooks accounting support team to get it fixed.
2nd Problem: When trying to downgrade QBO plan
You may also encounter QuickBooks Error code:-81832, when you're trying to downgrade your plan. Connected third-party apps can cause this error, too.
The below message pops up:
"Unable to process your request at this time. Please sign out and try again later. If the issue persists, please contact support and reference this message.(Error code:-81832)"
Solution:
To get rid of the error and downgrade your plan successfully, we'd recommend turning off these features or disconnect the third party apps temporarily. You can see the detailed steps in this article on how to complete the process: Downgrade your QuickBooks Online plan.
After changing your plan, you can go back to your regular QuickBooks Online activities.