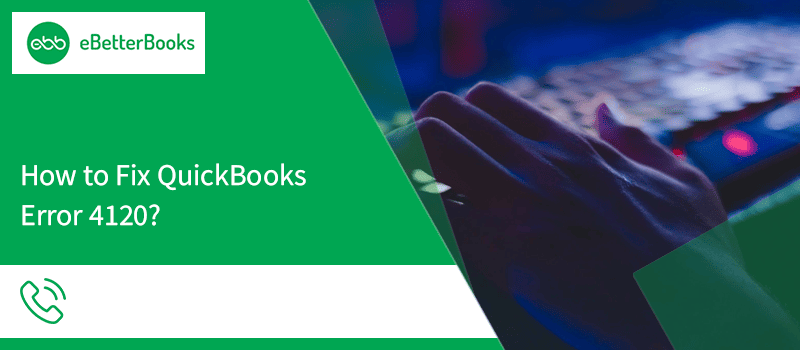 How to Fix QuickBooks Error 4120?
Are you stuck with QuickBooks error 4120 and don't know how to deal with it? .What is QuickBooks Error Code 4120, its causes, and several ways to resolve the error. Here you will learn to fix QuickBooks Error Code 4120.
Here is what you will see when this error pops up:
"QuickBooks has encountered a problem and needs to be shut down without any further explanation."
What is QuickBooks Error Code 4120?
QuickBooks error 4120 is about the installation of QuickBooks. This error may also occur when the user has installed a corrupted version of Windows OS. QuickBooks also relies on some features and functions of the Windows system, and if they don't work, then it will impact the activity in QuickBooks.
What are the causes of QuickBooks run-time error code 4120?
Before you fix the error, first learn the causes behind it:
The anti-virus/ security system in your device has marked QuickBooks executable file/ its components as unsafe.
When a program deletes QuickBooks-related files mistakenly.
A virus attack has harmed windows and QuickBooks files.
Corrupt/ defective/ or incomplete installation of QuickBooks.
A corrupt Windows registry leads to ineffective work in the software.
Effects of Error Code 4120
Whenever this error pops up, it slows down the QuickBooks software. Your input responds slowly, and the computer will crash quickly. It will also freeze or stop for a few minutes repeatedly.
Solutions: How to fix QuickBooks error code 4120?
Before you jump onto different methods to resolve
Error 4120 in QuickBooks, try out how to fix this issue manually:
Clear system's junk
Repair the registry entries
At last, use windows system restore to undo the latest changes.
If the above tip doesn't work, check out these methods below:
Method 1: Copy all the company related files to another system
Firstly, copy all files to another system. After that, users need to check if they can open those files in that system.
If these files open, you are advised to repair the windows of the earlier device.
However, if the copied files aren't accessible even in another system, then there is an issue with the files themselves. One can repair these files using the QuickBooks file doctor tool.
Call Us Now For Quick Solutions
Method 2: Reinstalling/ Repair QuickBooks
Another most obvious step could be uninstalling and reinstalling the accounting software.
Go to the control panel, uninstall QuickBooks

Click repair the software.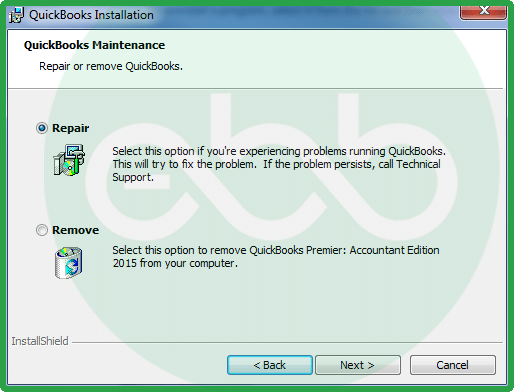 Even after repairing, the error persists, then reinstall QuickBooks desktop.
Method 3: Look for any system errors
System errors can impact any software/ program on your system. Here is how you can try this method:
Firstly, update the anti-virus/ anti-malware program.
When the program is active, scan the system.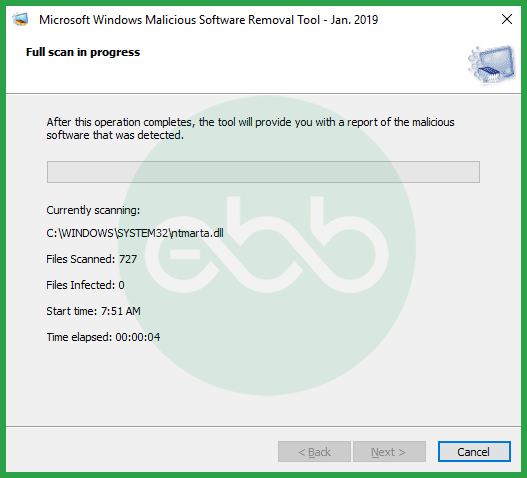 Lastly, remove the virus, and follow other prompts, to remove the error.
Method 4: Using the file doctor tool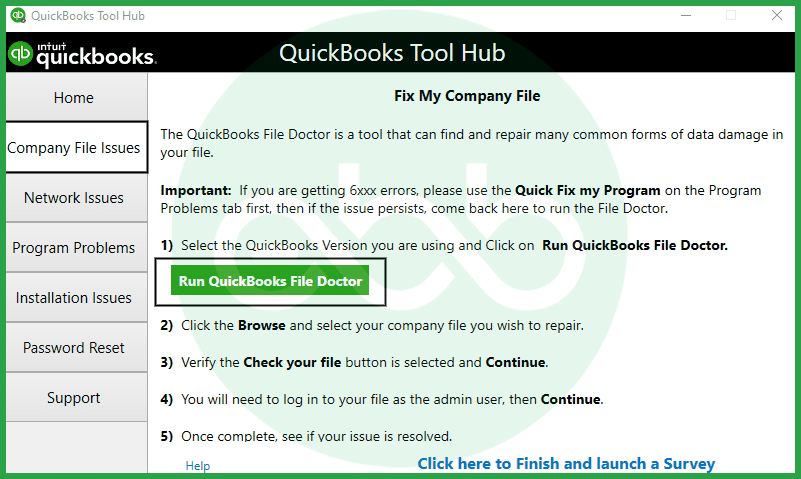 QuickBooks file doctor tool is meant to resolve all company file-related errors. Therefore, the user can run this tool to check errors and eliminate them automatically. The user has to visit QuickBooks tool hub to get this tool.
Method 5: Repair/ reinstall Microsoft .NET framework

For Windows, Vista, XP, 7
The user has to close all running applications, move to windows start.
Go to the control panel, choose the add or remove option.
Click the Microsoft .NET Framework 4 extended option.
Change/ uninstall, and remove/repair.
After the wizard window appears, choose repair, then next.
This will repair the framework. After this, the user needs to reboot the system.
For Windows 8, 10
In windows OS 8 and 10, the dot NET framework 4 is a part of programs and features. This framework is a part of Windows OS and not separately present as a feature to be repaired. Therefore, use the framework repair tool to fix this issue.
Conclusion
The solutions mentioned above will help you solve QuickBooks Error 4120. In case you cannot fix QuickBooks Error 4120 or are unable to understand the issue, reach out to us on our technical Error Support contact number +1-802-778-9005 for immediate technical assistance.