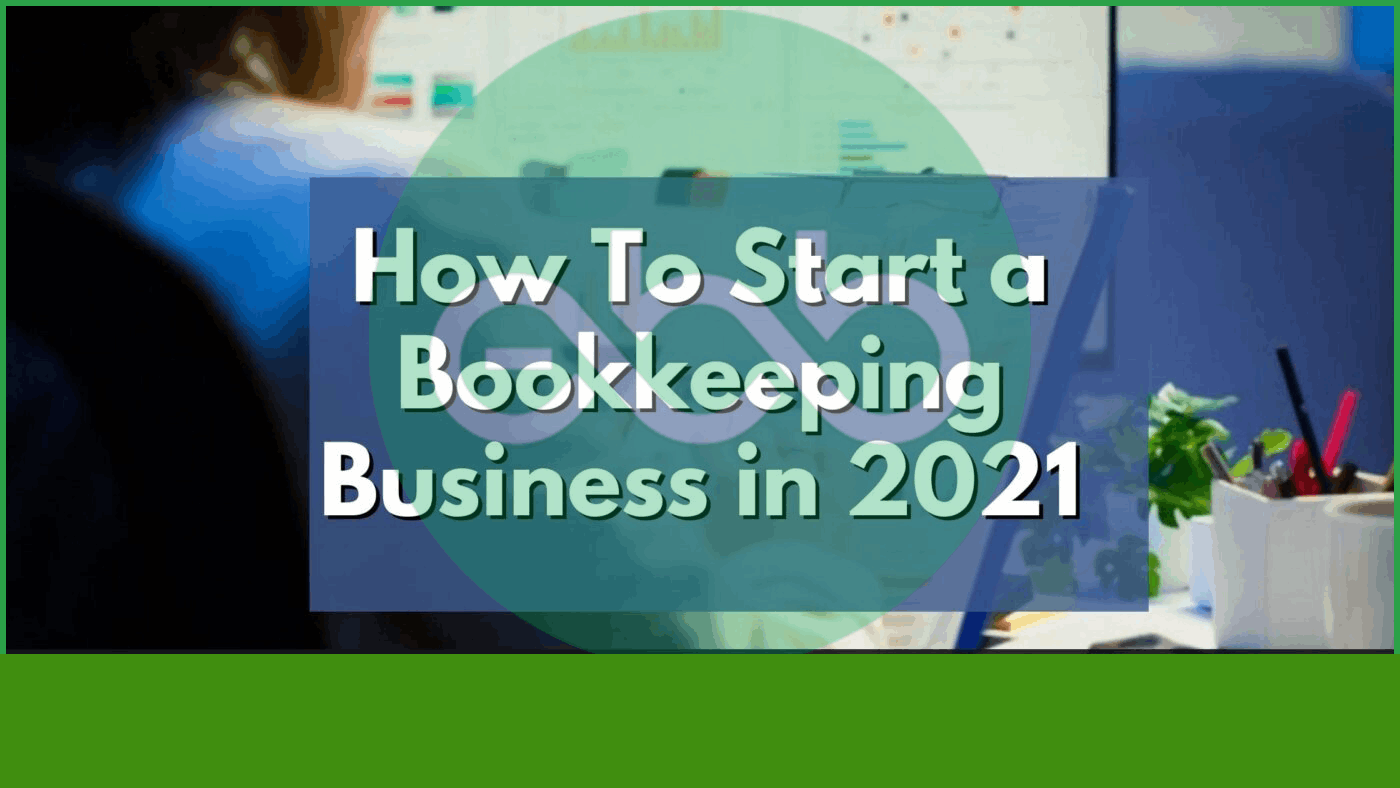 Important Steps To Start A Bookkeeping Business in 2023
How To Start a Successful Bookkeeping Business in 2021
In this article, you're going to learn how to start a bookkeeping business in 2021. This step-by-step guide will cover all the aspects you need to follow to start a virtual bookkeeping business.
When you started your bookkeeping business, you thought things were going to be a lot more manageable. Initially, picking up a few local companies, and passing out business cards will do enough to network and run the business.
Starting an online bookkeeping business sounds great, but as soon as you learn that wasn't the scenario, you realize this isn't going to work. In such a case, switching to online networking through bookkeeping groups is ideal for this situation.
You'd meet some great people there. The advice and exposure of the industry one can receive from them can help start a bookkeeping business. When slowly into the process, you can get a lot of answers to the questions such as; how do I get the client? Answers to which are like treating each client as your only clients and provide proficient service, and eventually, you will grow. Firstly the advice looks sane, but honestly, it takes a lot of time and patience for a very long time to work in your favor.
The best part is, this guide will cover the essential steps you will need to implement for starting a bookkeeping business and will lead you towards a thriving clientele.
In this guide, you'll learn:
Creating a strategic plan.
Productizing your offerings.
Effectively market your bookkeeping service to land your first client.
Setting up the right technology and more!
Are you ready?
Let's get started.
1. Create a Strategic Plan
You ought to move forward with a long-term vision of what your business's ultimate destination has to be and work backward to reach immediate priorities to dedicate. After this step, you will have a clear road to take your business to its goal.
Determine your purpose
You should probably know why you are starting your business in the first place. It is crucial that you are completely clear in your head and giving the same clearance to your team as well as to your clients. You do not need to overthink your purpose; it should be quite evident while planning the business.
Specify your target market for bookkeeping services:
Once your purpose is fully established, you need to think about the clientele you wish to work with to reach the objective.
We recommend you to develop an identity to get on board the clients while pitching them about how to start a bookkeeping business:
Which kind of industry are they in?
What are the challenges they have?
How big is their workforce?
What is their income?
How and What do they think?
What are the things they appreciate?
With a clear insight into the target market for bookkeeping services, you will be in a position to focus your marketing strategies.
Create a long-term plan
Once your long-term vision is set for how your business strategies will be, you will work backward to build your business and start with a 1-year plan.
Set a date for your 1-year plan. It's up to you to choose the date after 6 months or a year, depending on your strategy and working nature.
Calculate your wishful income at a future date.
Propose a profit margin. Not to forget to back it up with proper forecasting.
Make a few measurable, achievable goals to attain by that same future date.
This target is the paramount priority to ensure that you are on the right track to complete your 1-year plan successfully which should be further carried by the 10-year fiscal plan.
Determine 90-day rocks
Chop the 1-year plan into 90-day rocks.
Just like before, set a future date, which would likely be at the end of the calendar quarter or next fiscal year.
Contemplate the goals you created in 1-year plan and break them down into few specific, attainable goals for you to focus on in the coming 90-days.
When it comes to starting the bookkeeping business, write down your rocks to fulfill your simplified plan as per the strategy.
2. Create a Productized Service Offering
To successfully start a bookkeeping business, productize your offerings to fulfill the client's needs.
Once your business strategy is in place, it is time to make your service exceptional. Firstly, you will need to productize service, which is necessary to market your business.
Productized Service
The combination of processes, services, and technology needed to provide a consummate outcome to your target market on repeat and in a systematic manner is a productized service.
This ought to be the perfect way to deliver to your customers. When you target a market that is not a big fan of bookkeeping and your business solely focuses on making bookkeeping service hassle-free. You need to provide everything to your client while offering products and services.
Offerings vary from business to business. If you are looking to explore ways to start a bookkeeping business in 2021 successfully, we strongly think your services should be on a subscription model. Creating a pricing model that is affordable for your clients on a monthly basis can give value to you and your clients for a monthly price.
These productized services ought to be broken down into three segments:
Services: Prioritize your services into packages varying from different plans with different benefits and assistance according to their particular needs.
Support: Services that you will be giving, they will also need advice throughout the year. Dealing with these queries would become part of the support that you will be required to provide.
When it comes to starting a bookkeeping business, it is not ideal for charging clients hourly.
Instead, it's best to bundle varied levels of support into your productized service offering packages.
Technology: Using automated online accounting software are now amongst the keys to any successful bookkeeping business startup. One can't provide a new bookkeeping service without proper technology.
This is just your initial step on how to start a bookkeeping business. Let's get to the next.
3. Market Your Services Effectively
By this step, you have a strategy and a service to offer. Now it is the moment where you have to market your productized service solution. With the right amount of marketing strategy, clients will get on board.
To make your online bookkeeping service a commercial success, make the best marketing strategies as soon as possible.
Create a website now!
Your business website will fulfill two main motives.
1) It will exhibit that you are a real company and provide you credibility.
2) It will assist as a mechanism to turn visitors into clients.
Apart from the website, you need to hit up local networking events, increase networking via LinkedIn, and other social media to brand yourself and share the content that engages your target users. Starting a blog for your business is essential if you are starting a bookkeeping service in 2021. This helps you to increase your online footprints, give your business ideas, and offer more credibility.
4. Implementing a Sales Process
Great News! Now you have prospective clientele, and it is time to set up an easy and convenient sales process.
Nowadays, most clients prefer a subscription model where they pay the monthly price for unlimited service usage.
The ideal way to implement a simple sales process for your bookkeeping business is to productize your service offering into
monthly bookkeeping packages
varying from clients' demand and usage.
5. Setup the Technology
Do you want to know how to start a bookkeeping business?
To Start a bookkeeping business, make sure you are backing up your business on cloud technology as well as with accounting technologies like QuickBooks, Sage, Xero or Quicken!
The cloud services give you the leverage to work remotely and automate your workflows.
Providing your team and clients with technical help via video conferencing, chat, email, and texting can elevate your business and its working to a different level.
Selecting the right cloud accounting software to provide the best project management software is crucial for your business to run smoothly and implement the best service to your clients.
6. Deliver Your Work
If you're not able to provide high-quality work to your clients, they will end up going somewhere else. The ideal way to ensure your business is powerfully delivering the service is to regularly monitor and update your methods.
1: Create a standardized process
2: Build a knowledge base of a documented process
3: Update and Iterate your process
Keep these 3 points in mind at times of friction, when the documentation isn't smooth.
7. Stay Updated
To keep your business thriving, keep your services, technologies, and methods up to date. When you start a bookkeeping business, you need to improve your processes continuously.
Keep learning and implementing improvised methods into your business. There is always a scope of improvement in the growing industry, and it's best to keep upgrading your strategies from time to time.