While using QuickBooks, you may face a problematic error known as 'QuickBooks Error 3007'. With this bug, many queries arise. For instance –
1. Why does this error 3007 occur?
2. How will it specifically pop up?
3. What are the potentia reasons behind its occurrence?
4. How can we fix this issue quickly?
What is QuickBooks Error 3007?
Quickbooks error 3007 occurs whenever a QB user try to validate the data in Quickbooks. It may result in the verification process failiure. Choose Utilities > Verify Data under your software.This verification procedure ensures that each file and content present within the system is safe and secure.
How will QuickBooks Error 3007 look on the screen?
However, once QuickBooks fails to run the Verification procedure, an error box stating Error 3007 pops up on your screen.
Read Also: How to Fix QuickBooks Error Code 195?
Causes:
We have mentioned below several reasons why Quickbooks error 3007 occurs regularly:
● Digital signatures do not exist in the QuickBooks database.
● Your Antivirus has detected a Malware attack in your system.
● Your verification file has found some files missing within the system.
● Hardware and software configuration lacks, causing the issue.
What is the aim of QuickBooks Verify Data Utility?
The verification procedure detects many varieties of data damages within the system. During this process, QuickBooks Verify Data Utility looks into the data system and logs in to find any errors within the file named Qbqin.log.
 This procedure runs whenever you verify, condense, update, or rebuild your data. In case you discover any issue at the end of the file, the verification process pops up QB Error 3007.
Solution:
Although QuickBooks has helped handle business easily, sometimes you might face many errors when you work with QuickBooks Desktop.

Also, whenever any error pops up on QuickBooks, regardless of its size and intensity, it generates some error codes. The messages display whether the error is irrecoverable, the file needs any update or other such issues. Their respective error codes are also shown on your screen.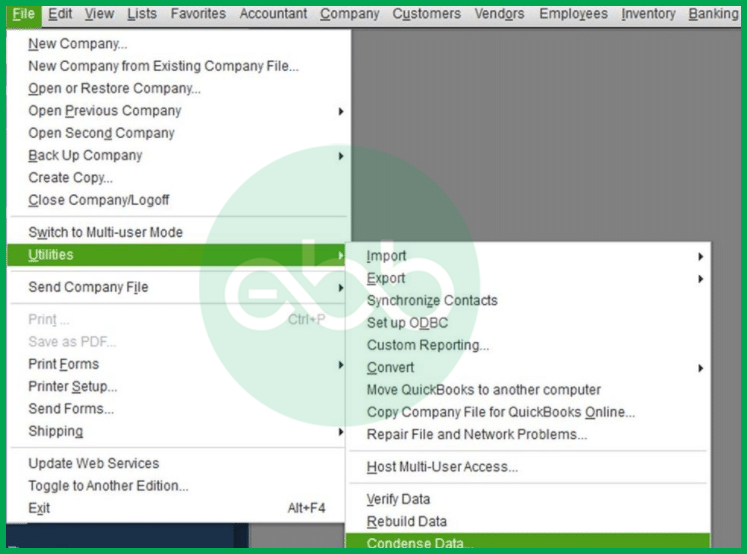 Read Also: How to fix QuickBooks Error Code 9000?