By Vivek i2aTech
Updated December 20th, 2022
|
Published April 9, 2021
Users face "QuickBooks Error 193" when they open/use QB Desktop in multi-user mode. Also, they experience it while starting QuickBooks database server manager.
Understand how to resolve the "QuickBooks POS Error 193: 0xc1" that occurs when a QB user tries to start the QuickBooksDB27 service. You will see this QuickBooks error 193 message:
| | |
| --- | --- |
| Error Message | Error 193: 0xc1, Unable to start the service error. |
| Error Message | Error 193: Services – Windows could not start the QuickBooksDBXX service on Local Computer. |
The issue when a user cannot access QuickBooks desktop in multi-user mode is QB error 193. It doesn't let you access programs and features of the accounting software. The user will also come across this issue when trying to access the QuickBooks database server manager.
Reasons Why QuickBooks error code 193 occurs
There are a number of reasons behind QuickBooks error Code 193. Here is why you might be experiencing this error:
You have multiple copies with the same name or departmental code.
Customer names are either deleted or merged.
The .qbt files might be damaged/ corrupted.
The remote store in QuickBooks has a corrupt customer list.
Some Damaged QB company files, but they can be repaired with a little work.
Solution 1: Clean installation of QuickBooks Desktop
This is the most basic method to help user fix the QuickBooks error code 193. Here is how you can perform a clean installation:
Go to Start.
Select the Control Panel option.
Open it, and click the Programs and Features button. Then, uninstall the program.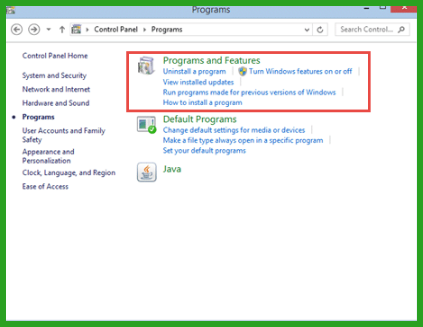 Check the  installed programs list & choose QuickBooks Desktop.

Uninstalled the QuickBooks Desktop, reinstall the program.
Solution 2: Do the manual update of Windows 10/Server 2016 version 1803
Visit Microsoft  KB4338548 and KB4100403 to get to know how to fix this issue. Choose the appropriate Microsoft update on its catalogue.
In case the user has Windows 10,13 version in their system, then they need to choose customer from the list, and then click the shift tab.
In case you have version 9, then press CTRL + A. This will lead you to customers. Then, move to file menu in the headquarter server. To validate the mailbag in the store, choose utilities tab and then resend the same.
Solution 3: Deleting .qbt files in the remote store and headquarters
.qbt files are extension for QuickBooks Desktop files. Here is how you can delete these files from both remote store and headquarters and resolve the QuickBooks error 193.
Step 1: Deleting the files from headquarters.
Follow this path on the windows: OS: C:\Program Data\ Intuit\QuickBooks Point of sale x.x/STex.
Look for the files with QBT extension and delete all of them from the folder.
Step 2: Delete files from the remote store
To find files in remote store, type .QBT in the search box.
It will highlight all the files with location. Delete these files.
After that, empty the recycle bin.
Step 3: Generate new remote files
Now, select company operations and files. Then, click on the option of create new company.
Then, type the company name, and select remote store. After that, fill the store number.
At last, send a mailbag (resend) from headquarters to the remote store.
Solution 4: Check mailbag after deleting customers
Certain technical glitches from QuickBooks side may also cause QuickBooks error 193. For instance, sometimes the software merges or removes names of some customers. The best way to troubleshoot this error is by deleting these customers from QuickBooks in customer list.
Firstly, open the desktop app and find reports.
Check customer lists.
Select the customers twice, check their details, and open these details.
Now, click on all options and tap the I want to option. Click the checkbox of delete the customer.
Now, select the files, click utilities & resend.
At last, check the store's mailbag.
We hope this article can assist you to resolve QuickBooks error 193. If the above-shown solution does not fix your problems effectively, it's best to get technical assistance from a professional. Get in contact with our Error Support number at 1-860-497-7164  for technical help and they will help you to troubleshoot your issues efficiently.