By Meenal Lohani
Updated November 23rd, 2022
|
Published October 20, 2022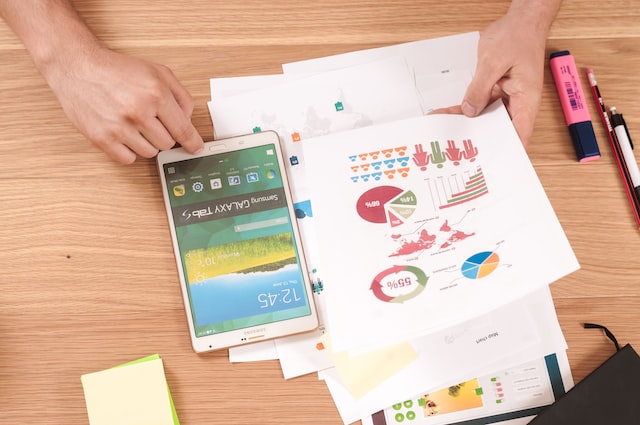 Want to keep your Cash flow in check? QuickBooks cash flow forecasting tool can assist. Understanding your company's bank accounts and cash inflows and outflows is crucial when you run your own firm. That's where our following article can help. Learn how QuickBooks Cash Flow Forecasting may help you grow or secure your company.
Planning your financial flow is crucial since you need money in the bank to pay your payments. It will be difficult to plan your investments and seize attractive possibilities if you don't know what the future holds. To better prepare for the impending crisis, customers may create actual QuickBooks cash flow statement using the Online Forecasting Tool described in this article.
According to an Intuit QuickBooks report, holiday spending at small businesses might reach $88 billion, despite weak consumer confidence. With QuickBooks online forecasting tool, you can receive your future projection in a matter of seconds as the holiday season and Black Friday sales approach in the USA.
Around 70% of small businesses anticipate higher income during the Christmas season than they did in 2021. The holiday season of 2022, according to roughly 80% of the small companies questioned, will be more crucial to their overall financial health than last year.
Key benefits of cash flow forecast
QuickBooks Online Forecasting Tool

lets you quickly view your future forecast through a strong interactive chart, cash flow calendar, and other features.

QuickBooks Cash Flow Forecast

 is the quickest tool for obtaining your future projection.
What is a Cash Flow Forecast?
A cash flow forecast is often a basic spreadsheet, sometimes known as a cash flow projection. But it's not just any spreadsheet; a cash flow prediction spreadsheet may help you predict your company's future cash flow situation.
Your projected cash flow for the upcoming weeks or months is called a cash flow forecast. By examining your predicted revenue and spending, QuickBooks can inform you if you need to worry about running out of cash up to 90 days in the future.
Why is a Cash Flow Forecast Important?
Profit and cash flow are two important financial parameters that may be distinguished by a business owner thanks to cash flow forecasting. Any business owner must know their past, present, and projected cash positions to determine how much cash is accessible at any moment and under what conditions.
If you only use the data you have right now, you risk learning about a problem once it's too late to fix. The importance of cash flow forecast gives you some breathing room to make a decision. You might be able to lower some of your spending with 90 days warning that you could be having problems, look into developing new products or services to sell, or even consider applying for a loan.
Cash Flow Forecast Formula
Total the cash generated by operating, investing, and financing operations. Add the outcome to your starting cash amount after that. This can be understood as:
Cash Flow Forecast = Beginning Cash + Projected Inflows – Projected Outflows = Ending Cash
What is QuickBooks Online Forecasting Tool?
Intuit QuickBooks® comes with the ability to forecast cash flows. The QuickBooks cash flow forecasting tool is the perfect ally for both QuickBooks Online and Desktop regarding forecasting and automatic budget management. It immediately offers access to analytical cash flow data after establishing a secure connection with QuickBooks Online.
With the help of the QuickBooks Online Forecasting Tool, you can accurately predict the future while understanding your current and projected cash flow. The amount of money you have available daily, the best time to make payments, and the deadline for paying past-due debts may all be monitored.
How to use QuickBooks Online Forecasting Tool?
Short-term forecasting is the goal of the Cash Flow Projector tool in QuickBooks. You get a comprehensive image of your business' financial situation for the next six weeks, which makes it easier to make sure that all the employees and expenses will be paid in the next month.
Go to the "Company" menu and select "Budgeting and Planning."

Tap "Cash Flow Projector."

Enter the initial cash balance. If unsure, try estimating the amount or looking back a month to establish a benchmark.

Enter your anticipated financial inflows in the Cash Inflows area. Try to include all income sources to obtain a fairly realistic picture of your cash flow. Start with the constant income and then add any upcoming future payments over the next six weeks.

In the Cash Outflows field, enter the costs for your company. Your typical monthly expenses should already be in QuickBooks but don't forget to account for one-time costs that occur every quarter or year.

Look at the report to see how your company's cash flow develops over the following six weeks. Click "Preview" when you enter data into the fields on this tool to see how your forecasts will change. You may use this functionality to examine when specific sales close, your expenditures vary significantly, or an emergency circumstance necessitates more overhead.
The cash flow forecast can include estimates of your incoming money for a specific time frame. A short-term forecast provides insight into the immediate future, while a long-term perspective aids you in making broader plans. You can estimate your cash flow with the aid of QuickBooks Online Forecasting Tool.
FAQs : Cash Flow Forecast
What is QuickBooks forecasting?
Forecasts may be made using QuickBooks Desktop Premier, Accountant, or Enterprise to project future revenue and cash flow. A financial projection can be made from scratch or using information from the previous year.
How do you forecast in QuickBooks Online?
Firstly, select "Planning & Budgeting from the Company menu." 

Then, select "Set Up Forecast" followed by "Create New Forecast."

Now, set the forecast's fiscal year.

Click on either Create forecast from scratch or Create prediction using real data from the previous year.

Lastly, click Finish
How is Cash Flow Forecast Calculated?
To calculate free cash flow Forecast :
Cash Flow Forecast = Beginning Cash + Projected Inflows – Projected Outflows = Ending Cash
Does QuickBooks Online offer forecasting?
You can anticipate how much money will enter and leave your firm with the cash flow planner. This will enable you to monitor your cash flow. Future goods can also be added and modified to show how changes impact your cash flow.
What is QuickBooks Online used for?
QuickBooks Online is a cloud-based financial management program. Assisting you with things like Creating quotes and invoices is intended to reduce the time you spend handling your company's money and monitoring the cash flow and sales.
Does QuickBooks have a cash flow forecast?
With the Cash Flow centre, you can plan, save, and be paid all in one spot. You may use QuickBooks to forecast your finances, sync your accounts, and even create a bank account.
What are the two 2 main type of cash flow forecast?
Direct and indirect forecasting techniques are the two main categories. The main distinction between them is that indirect forecasting employs predicted income statements and balance sheets, and direct forecasting uses actual flow data.
Meenal Lohani

Meenal Lohani is a versatile writer and researcher. Her love for knowledge is well represented in her rich work experience, from international publication to digital marketing. She has worked across various knowledge domains ranging from healthcare, technology, SEO, Fintech and e-commerce, to name a few. An avid reader, explorer, and a movie buff, she is never short of imagination and still professional to the core.