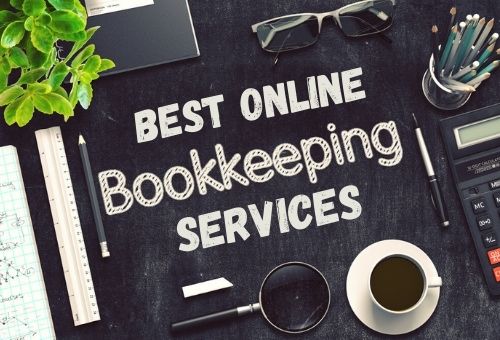 Top 7 Bookkeeping Services For Small Business
Top 7 Bookkeeping Services For Small Business
With new businesses emerging every day, people are willing to experiment with professional Bookkeeping services even more. Bookkeeping helps you track your cash flow and plays a vital role in forming your business's future goals. It depicts your current market status and leads to better decision-making. You can easily raise a loan with properly organized financial records and also be prepared for the IRS audits.
If you run a small business in New York, you probably are using some accounting software on your own already. But what if you are not fond of them or you are unable to give ample time to your business? You can easily switch to the other solution, i.e., online bookkeeping services in New York. There is a pool of eligible online bookkeepers; you just have to pick out the most suitable one.
Why Should Your Business Opt For Bookkeeping Services?
There are plenty of factors that would convince you to jump to online Bookkeeping such as:
It may sound contradictory, but the reality is quite different; you can save the heck of money with online Bookkeeping. Hiring a full-time accountant can cost you $45/ hour. However, online bookkeeping services may cost you $60-$550/Month (depending upon your requirements).
Hiring someone liberates you to invest your time in other productive business tasks. Hence, increasing your revenue.
Recognizes Your Market Position
The inflow and outflow of your cash depict your market standing. More inflow delineates more profit and a good market standing. However, more outflow pictures your losses.
It would help if you had a good understanding of your business to form effective business decisions. Your accurate financial reports will help you take appropriate steps to expand your business or make necessary changes.
Tax season can give anyone chills, but you can bypass it gracefully if you have your books maintained. With accurate information on your finances, you can file for your tax return and no more seating on your IRS auditing.
It's hard to recall who owes you money when you are not used to sending invoices right away. No more worries, your online bookkeeping services will cater to it now by invoicing clients, sending out payment reminders, and setting up recurring payments.
Here's a list of top 7 Bookkeeping Services online
Looking for the Best Bookkeeping services? Check out the list below and pick what feels right for your business.
1) eBetterBooks
For 5+ years, eBetterBooks has owned the accounting industry. With better services each year, its users are increasing at a rapid pace. Your accounting experts' team looks after your accounting and bookkeeping needs to do tax filing and tax preparations.
eBetterBooks other services include:
Project Budgeting
Better Decision Control
Permissive Auditing
Industry framework
Track Growth
Capital Management
Surge Optimization
Advice Endowments
Reduce costing
Reconcile Charts
Credit Eligibility
Dodge Losses & Penalties
Details of Surpluses
Timely tax-return
Tendering
Automation
Credit & Debit
Taxable income
Payroll Tactics
Invoice Structure
Starter plan: $49 – monthly spend below $15000
Standard plan: $99 – monthly spend from $15,000 to $50,000
Premium plan: $139 – monthly spend from $50,000 to $100,000
Corporate Plan: $249 – monthly spend from $100,000 to $500,000
2) Bench Accounting
Since its debut in 2013, Bench has supported several small business owners with its bookkeeping services. Their devoted bookkeeper will dive deep into your business functioning and execute their services accordingly. After setting up your business, the bookkeeper will extract monthly transactions and work on your books. Its services include:
Bank reconciliation
Transactions categorization
Unlimited customer helpline
Tax prep & tax filing
Catch-up accounting services
Reports & financial statements
real-time updates on your software and iPhones
Monthly packs:
Starter pack: $139 (you are eligible for a discount if you choose the annual subscription.)
Corporate Plan: $349 (you are eligible for a discount if you choose the annual subscription.)
You can get a free trial; check the Bench before signing up. For tax assistance, you have to pay an extra $600 to $1,320 per annual filing.
3) Bookkeeper.com
Bookkeeper.com has been in the accounting industry for more than three decades, offering its steadfast accountants to clients. It can take care of all of the accounting and bookkeeping requirements of your business.
Bookkeeper.com online bookkeeping services majorly targets small businesses with its services which include:
Reconciliation every Month
financial statements every Month
storage of Document
Set up of Accounting software
performance report every Month with key performance indicators (Plus plan only)
Tracking Class & location (Plus plan only)
Monthly Packages:
Starter Plan: $285 – 125 transactions per Month.
Small Business Plus Plan: $495 – 250 transactions per Month and additional features like class and location tracking.
4) Bookkeeping 360
Bookkeeping 360 offers simple yet the best Online Bookkeeping services to help your business thrive. You get a dedicated bookkeeper and real-time Bookkeeping. If you use Xero or QuickBooks, Bookkeeping 360 integrates with them, making accounting even easier. Prevent Bookkeeping backlogs with its caught-up services. Its features include:
Reconciliation every Month
Statements every Month
the subscription on Xero or QuickBooks
Customer helpline
Advanced reporting (Weekly plan only)
Weekly updates (Weekly plan only)
You may also read: Xero vs FreshBooks vs Sage: Which is Better in 2022?
Packages:
Monthly Plan: $399 – for businesses with monthly expenses upto $1,000 (increased expenses will raise the monthly package price)
Annual Plan: for accrual accounting, it costs $549/Month (you are eligible for a 10% discount in your annual Plan)
Weekly Plan: $549 – for businesses with monthly expenses of upto $1000 (you qualify for a 10% monthly discount if you pay for the annual subscription).
The weekly plan of Bookkeeping.com includes all the features from the monthly services. The only difference is you will get a team of accountants instead of just one.
5) QuickBooks Live
QuickBooks is one of the most renowned accounting software in accounting history. But did you know it also executes its services via QuickBooks Live? You get a certified online accountant at your service. Changing or canceling your Plan is pretty easy as there are no contracts involved. Its services include:
Account reconciliation
categorization of Transaction
Customized setup of chart of accounts
Reports every Month
Monthly Bookkeeping Package:
The pricing may depend upon your business expenses. It can cost you from $200-$600 every Month apart from your QuickBooks Online Subscription.
6) Wave Financial
Wave is well-known among small business people. Its affordable and sometimes free features are convenient to the users. You get Online bookkeeping for small business at their best with its customized support from a team of accountants. They will prepare your books monthly, so you stay up-to-date. Its other features include:
Account reconciliation
categorization of Transaction
Financial statements
accounting team Collaborations
insights & planning of your business
Monthly Package:
It costs you $129 a month when you are paying annually. There are monthly plans for you as well.
7) inDinero
When your business expands and basic bookkeeping services are no longer used to you, you probably want to shift to a more advanced accounting solution such as inDinero. It is robust accounting software that works simultaneously with a team of accounting professionals who can cater to businesses of different sizes. You can upgrade your Plan with more advanced features which support the accrual basis of accounting. Its other features include:
Dedicated account manager
Reconciliation every Month
Management documentation
Automatic imports
tracking & reporting of AR/AP
inDinero mobile app
reimbursement of Employee
statements every Month
Monthly Packages:
Basic plan: $300
It is the fundamental inDinero Plan providing simple bookkeeping and accounting services. You can also avail yourself a customized plan as per your accounting needs.
Ask yourself these questions before hiring a bookkeeper:
Do you have enough time/ experience to take care of your books on your own?
Do you have enough funds to hire an in-house Bookkeeper?
Does your business prefer digital transactions?
Do you have a traditional office, or you work from home?
Are you planning to make changes in your business structure or expand your business?
Our Final Words:
If you answered yes to any of the questions above, you must go for Online Bookkeeping services. Do your research and pick out the most suitable one. Take up free trials and see if it is working; You know what's best for you!
Related Articles:
How Much Do Bookkeeping Services Cost for Small Businesses
Outsourced Bookkeeping Advantages Over In-House Bookkeeper