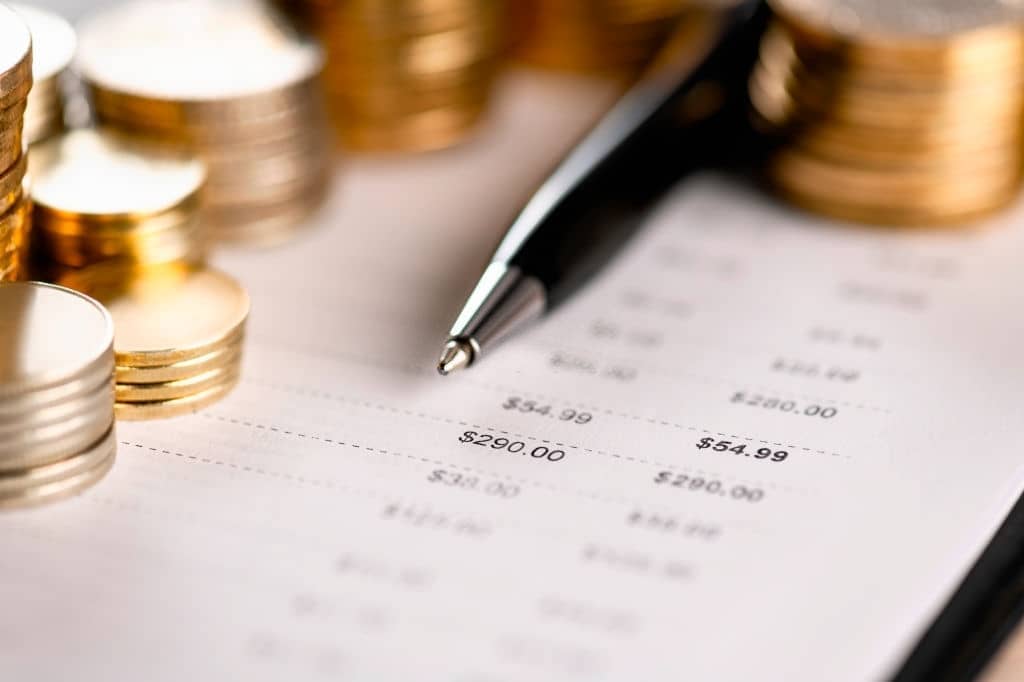 How Much Do Bookkeeping Services Cost for Small Businesses
Are you thinking about hiring a bookkeeper to manage your company's financial records? This raises a new question itself, how much bookkeeping services cost, and what kind of bookkeeping can you afford?
There is no straightforward answer to the question about the bookkeeping service costs. The internet is flooded with varieties of information about the costs plus it is very unclear what might apply to a particular situation appropriately and about the ways to approach a bookkeeper (which are too many and this often create a lot of complexities).
So before exploring the ideal cost of bookkeeping services for small business owners, let's understand the basics and importance of bookkeeping.
What Is Bookkeeping?
In bookkeeping, the track of the transactions are kept, on a daily basis, and information concerning an enterprise. It secures that the documentation of the discrete financial transactions is error-free, up-to-date, and all-inclusive. The accuracy is, therefore, essential to the process.
Substantially, bookkeeping means documenting the transactions related to the business's monetary part in a well-assembled way. It is indispensable for the firm, but it is useful for individuals and non-profit organizations as well.
The person accountable for bookkeeping for a venture would document all transactions that are related to one another, including:
Remittance to suppliers
Mortgage payments
Customer clearance for invoices
Monitoring asset devaluation
Generating financial statements
What Impacts the Bookkeeping Services Costs?
The cost of bookkeeping services depends upon what industry you are in, the company's size, your turnover, number of workers, how your payroll process is done, outstanding bills, and number of other transactions.
Apart from the necessary bookkeeping activities, the cost will be affected by how your reckoning systems, terms and conditions, policies and procedures, and intimation needs are set up and managed.
Suggested Articles:
Top 10 Features of A Good Accounting Software
Accounting Vs Bookkeeping: Which One Wins for Your Business?
What Does A Bookkeeper Do?
Initially, in small businesses, the owners tend to look after all the transactions such as invoices to send, bills to pay and payrolls, etc. themselves.
Still, once their business crosses the threshold period, the transactions grow as well. It is hectic to deal with alone. Now the owner needs to manage the tasks in a timelier manner to keep up with the quality. Now, this is the point where bookkeepers come into the play.
A bookkeeper has the following jobs:
• Journalizing transactions for all receipts, remnants, and other financial transactions.
• Registering the documents for all journal entries recorded.
• Affixing journal entries to ledger accounts.
• Preparing balance sheets.
• Performing bank settlements.
• Preparing cash flow statements.
• Preparing financial reports.
• Depositing the amount received by the organization.
• Issuing bills that are to be paid to the organization.
• Managing accounts for the organization.
• Executing payroll management duties.
• Organizing tax returns.
• Carrying out other duties as needed.
How Qualified Your Bookkeeper Is?
A certified bookkeeper ensures quality results but not for cheap; bookkeeping services costs are directly proportional to the bookkeeper's qualification.
There are three certifications; the more certificates a provider holds, the more qualified he is and expected to be better at what he is expected to do.
Therefore, a provider who holds two certifications will charge higher bookkeeping services costs than a provider who owns just one of them.
Those three certifications include:
National Association of Certified Public Bookkeepers (NACPB)
The NACPB is ideal for someone who holds an associate degree or a bachelor's degree in accounting. This particular certification exam cost is $400 for NACPB members and $600 for NACPB non-members.
American Institute of Professional Bookkeepers (AIPB)
This certification is ideal for those folks who do not hold any formal education qualification in bookkeeping. AIPB certification exam and materials cost $479 for the members and $574 for the nonmembers.
QuickBooks ProAdvisor Certification
Furthermore, a provider can enhance his learning and qualification with the QuickBooks ProAdvisor Certificate to getting certified by the AIBP or NACPB.
This is ideal for the freelance bookkeeping service providers as it allows them to get free certification with no strings attached.
Looking for a bookkeeping expert?
We have helped startups and small business owners with their accounting needs such as a bookkeeping, tax filing, tax preparation, financial reporting and much more.
Click Here
Bookkeeping Services Costs in the Market
First of all, you have to decide how you would like to do your bookkeeping. If you wish to do it in the house or want to outsource it? Want a part-timer or a full-timer? What rates can you afford?
If you want to outsource, your available options like nearby bookkeeping services, nearby CPA firms that are providing bookkeeping services and professional persons, national outsourced bookkeeping ventures.
Let's take a look at the bookkeeping services costs in the market.
Cost of Bookkeeping Services:
DIY – FREE OF COST
PART-TIME – $400-$800/ MONTH + BENEFITS
FULL-TIME – $3,000-4,500/ MONTH + BENEFITS
OUTSOURCED – $500-$2,500/ MONTH + BENEFITS
Part-time Bookkeeping for Small Businesses
The wages of a part-time bookkeeper may vary extensively. Internal part-time bookkeepers charge $20/hour and depending upon the location and the job description. They are typically performing the basic duties of a bookkeeper and needs to be supervised.
Full-time Bookkeeping for Small Businesses
The current average salary of a full-time bookkeeper revolves around $35,000 to $55,000 per year, adding on benefits and overhead, depending upon your location.
As per Glassdoor, current listing in the high cost of living cities like New York or L.A. shows full charge bookkeepers' salaries are drawing towards $70k. Apart from that, along with the office space, you got to add around 20% on top of compensation for benefits and overhead.
Outsourcing Bookkeeping for Small Businesses
Just like employing an internal bookkeeper and addressing their role, you'll have to decide which bits and pieces of your financial administration will suit the outsourced, including the bookkeeping function.
Outsourcing the bookkeeping services costs may reach around $500-$2,500 per month, depending upon the number of total transactions and the intricacy of services required.
Outsourcing's key benefit is it gives you the ability to personalize the services you receive to your bookkeeping requirements.
You can also outsource the latest administrative accounting and controlling functions to obtain a full-fledged "virtual accounting department" that will undoubtedly add to your monthly sum but could be proven to be what you need at this stage in your "metamorphosis of the business."
If your business moves into a growth stage, you need to consider the full accrual-based accounting, with commercial and administrative reports that help you to remain consistent.
Typically, you will need this financial management level not only for yourself but also for your key stakeholders, including banks, investors, and advisors.
You may also read: Cash Vs Accrual Accounting [Compared Hard]
Why Online Bookkeeping Services Are Better than the Traditional Ones?
• Just like the traditional bookkeeping services, online bookkeepers employ a number of professionals and provide the same services but with no geographical barriers, their services are not restricted and are available anywhere in the United States.
• The online bookkeeping services costs are certain and additional services may be charged accordingly. The rates are predictable and you can easily avoid uncertain high hourly rates.
For example: eBetterBooks ensure better bookkeeping services on relatively lower charges than most of the other companies in the American market.
Our bookkeeping pricing lie around $49-$249 a month, even lesser than the outsourced services that would have cost you otherwise.
Looking for a bookkeeping expert?
We have helped startups and small business owners with their accounting needs such as a bookkeeping, tax filing, tax preparation, financial reporting and much more.
Click Here