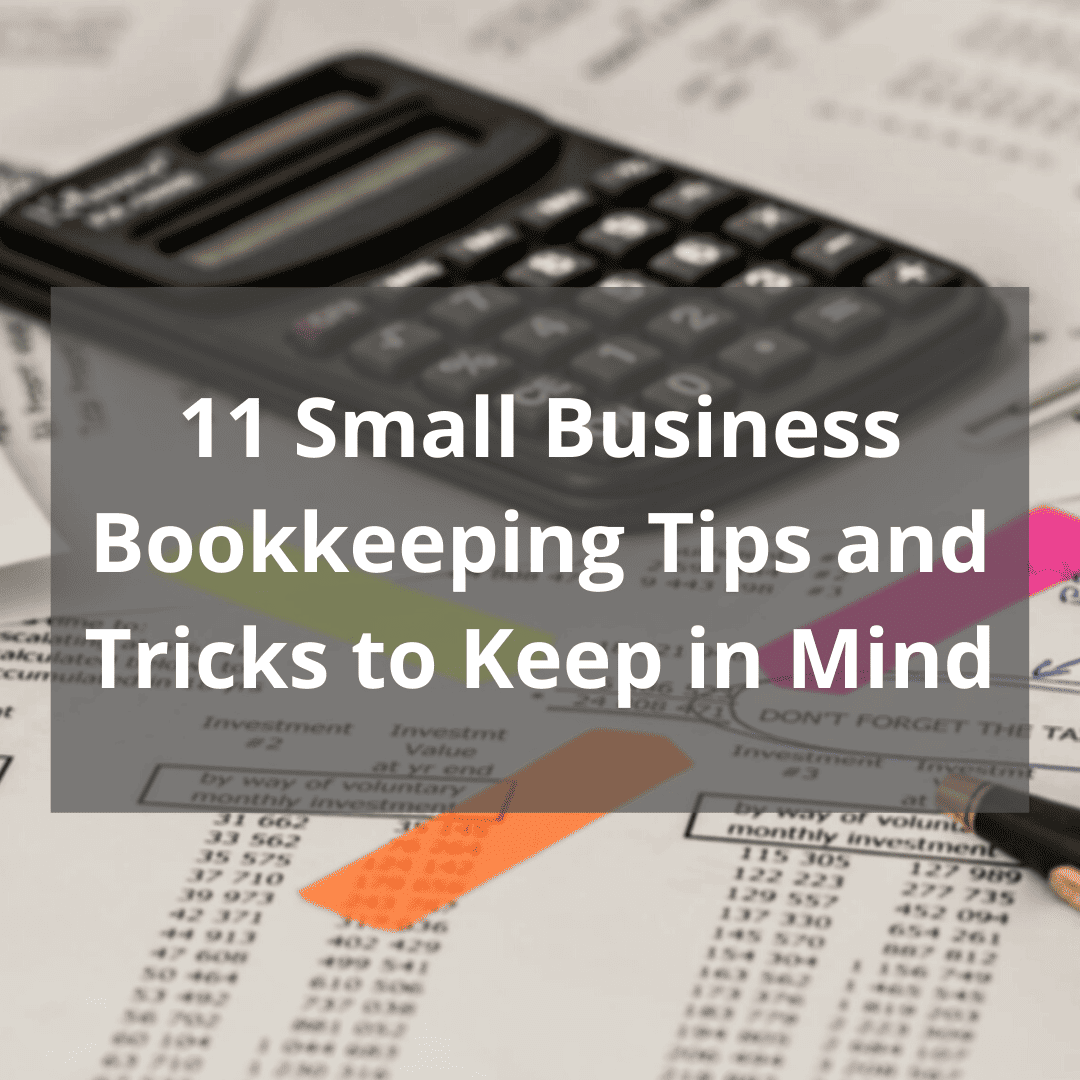 11 Small Business Bookkeeping Tips to Keep in Mind
Through the medium of this article, we would like to share some small business bookkeeping tips and tricks to help you succeed in carrying out your day-to-day accounts and office management.
These bookkeeping tips for small business will enhance your potential and knowledge to operate your tasks skillfully.
Bookkeeping Tips For Small Businesses
Keep Business and Personal Banking Separate
The new business owners must open a separate bank account for business purposes only; a store with online access would be better to part the business funds to the personal funds. It will be a vain action to include your private transactions in the bookkeeping of your business. Will be just wasting your time and making the process of accounting even more complicated.
And even worse if you are hiring an outsourced and tipping him to process the transactions with the personal ones mixed in. To make things easier and avoid complexities for the bookkeeper, you can transfer a bulk amount from the business to the individual. It will save him some time, and he won't have to deal with the petty transactions.
Tips and Tricks for Small Businesses to Acknowledge Business vs. Personal Expenses
A sole proprietor is most likely to withdraw funds from the business account for his private use by paying himself a salary after consulting with the accountant first; he can easily carry it out.
The recommended practice is to transfer a certain amount regularly. For example, the owner can move a specific amount once a week from his business account to the personal one.
The business account can remain clean with just business-related transactions. It can prevent the urge to allow personal expenses to the commercial ones.
Any expense used by the owner to pleasure him is a personal expense. Any payment that is directly related to the firm's processing and generating revenue is a business expense.
Mixing both of them will make the accounting process even more complicated.
Suggested Articles:
8 Ultimate Accounting Automation Benefits
How Much Do Bookkeeping Services Cost for Small Businesses
Select the Right Bookkeeping Software
Another simple bookkeeping advice for small business is to choose the right bookkeeping software. You need to evaluate all offerings from that accounting software like generating invoices, accepting payments reporting, tracking and available add-ons.
Some of the best easy accounting software programs are:
QuickBooks Online: All Time Best.
Xero: Best for Small Business Owners.
FreshBooks: Best for Service-Based Businesses.
QuickBooks Self-Employed: Best for Freelancers.
Wave: Best Free Software.
There are free bookkeeping software available if your budget is tight.
Software's like "FreshBooks and Waveapps" could be beneficial for the entrepreneurs who want their primary focus on invoicing their customers and keeping an eye on the expenses, and giving the ingress to the accounts to their pro bookkeepers or the accountants to carry out the complicated accounting each month.
The expanding enterprises can usually consider the software to do bank reconciliation, accounts receivable and accounts payable ledger, and cash books.
Manage Your Business Documentation
The documents are also called "accounting source documents."
It's a necessity to keeping the documentation of every business transaction as it allows to:
Proofs to an auditor or a tax agent of what the transactions were.
Get answers to future queries.
Most tax departments demand the businesses keep track of the tax-related documents, including wage records, invoices, receipts, etc. for up to 5 to 7 years.
The well-organized filing system and the archiving system could be helpful in this case.
An unorganized documenting system makes the process hectic.
Three basic documenting systems are:
The paper and pen system.
The electronic system
The online document storage.
Keep an Eye on the Cash Payments
It could be alluring to draw out the cash as soon as it reaches the bank, but the trick for bookkeeping to avoid the mess is that any money received must be transferred to the business bank account before spending it.
If you do not take it seriously, this can result in embarrassment for you and the customer since you can forget if the customer has made his payments already and call him again.
Learn to Recognize Monthly Bookkeeping Reports
Sometimes, the owners find themselves to be in huge debts since they fail to acknowledge if the current bookkeeping system is working for them or not. But you can easily avoid this situation by taking charge of updating your bookkeeping system each month.
While running a business, you can not ignore this position. Balance sheets and income statements are the two most important reports to start along.
Be Abreast of Your Sales Invoicing
Make sure to organize the sales invoicing as It is a very annoying situation where you have to get your things done by someone else and wait for an invoice for months. In contrast, diligent people prefer to pay their bills right away.
Calling the supplier and asking for bills is itself a hectic job. It can put the owner's reputation at stake before the customers and could become injurious to the cash flow.
Outsource Your Bookkeeping As It Becomes Difficult to Handle
If you, the owner, feel that you cannot handle bookkeeping alone, then outsource it. It is going to save you a lot of time to manage your other tasks.
Outsourcing can be beneficial as:
It is cost-effective: you pay the outsourced hourly, you pay him according to your requirement, unlike the part-time or full-time staff, where you have to pay them a regular wage.
Accurate: you are getting the necessary work done by an outsourced professional that is why you can count on his accuracy.
A professional can take up to 2 to 4 hours to process a month's bank transactions, conclude the reconciliation, and produce a set of reports.
Involve in Bookkeeping Scans Even if You Employ a Good In-House Manager
Just because you believe your bookkeeper knows more than you and whatever he does not seem wrong doesn't mean it could be the reality,
It would help if you took agile participation in the financial side of your business. Avoiding this could result in dreadful economic friction due to ineptitude or fraud by the bookkeeper (it is not even something new)
As your business expands, start implementing specific scans along the monthly bookkeeping process to avoid the entire burden on just one person.
Pay Your Employees Promptly
Your employees rely on their salaries paid by you to pay their bills and survive. If you do not pay them promptly, they might not use their potential optimally to the company.
As a business owner, it is your responsibility to reimburse them on time.
With each pay run, you must ensure to keep your savings aside to cover the payroll tax from the employee's pay; this money belongs to the government. It is another vital bookkeeping tip for small business.
Avoid Introducing New Systems to the Employees
There is much software available to assist small businesses in doing better, working more efficiently and effectively, etc.
But it is introducing new software to the employees without acknowledging if it would help or distract them with extra tasks and exhausting all the managers and the owner itself.
The owner or the administrator needs to examine if the particular system is valuable or not, carefully.
Distracting them with this might even gulp away the precious time they could have used otherwise on other productive tasks. It takes people time to grasp new systems and adopt new habits in completing tasks associated with a particular design.
Bonus Bookkeeping Tips for Small Business:

Get Help From eBetterBooks
eBetterBooks experts can help you with all aspects of small business bookkeeping and accounting. If you don't have an expert, what are you waiting for?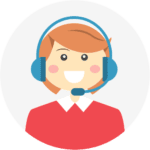 Looking for a Bookkeeping Expert?
We have helped startups and small business owners with their accounting needs such as a bookkeeping, tax filing, tax preparation, financial reporting and much more. Click Here