FreshBooks to QuickBooks Conversion
Switch from FreshBooks To QuickBooks (Desktop or Online) with eBetterBooks Data Conversion Services. Get a dedicated expert with industry knowledge, training services, regular follow-ups and much more.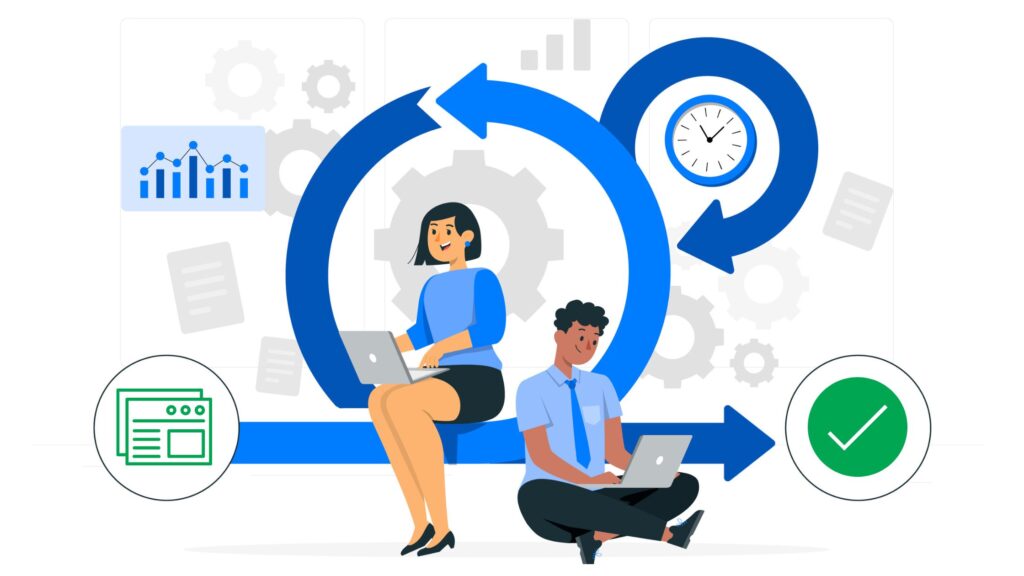 If your business's growth and profitability necessitate FreshBooks to QuickBooks Data Migration, you have come to the right place. This article features "How to Migrate Data from FreshBooks to QuickBooks" in an easy way.
Every growing business constantly seeks accounting software that can handle a broad range of accounting features. To address this, QuickBooks can offer the latest accounting features as per your requirements.
The matter is how, though.
Since both software applications are not directly interconnected, it is obvious that many of you may be wondering how to Import Freshbooks to Quickbooks.
This article, however, will answer your doubts regarding  Freshbooks to QuickBooks Data Migration and also list a step-by-step process to address the most common search query entered by many accounting professionals, i.e., "How to Import Data from Freshbooks to Quickbooks."
However, before getting into the crux of the process, let's first examine the benefits of a Freshbooks to QuickBooks data conversion.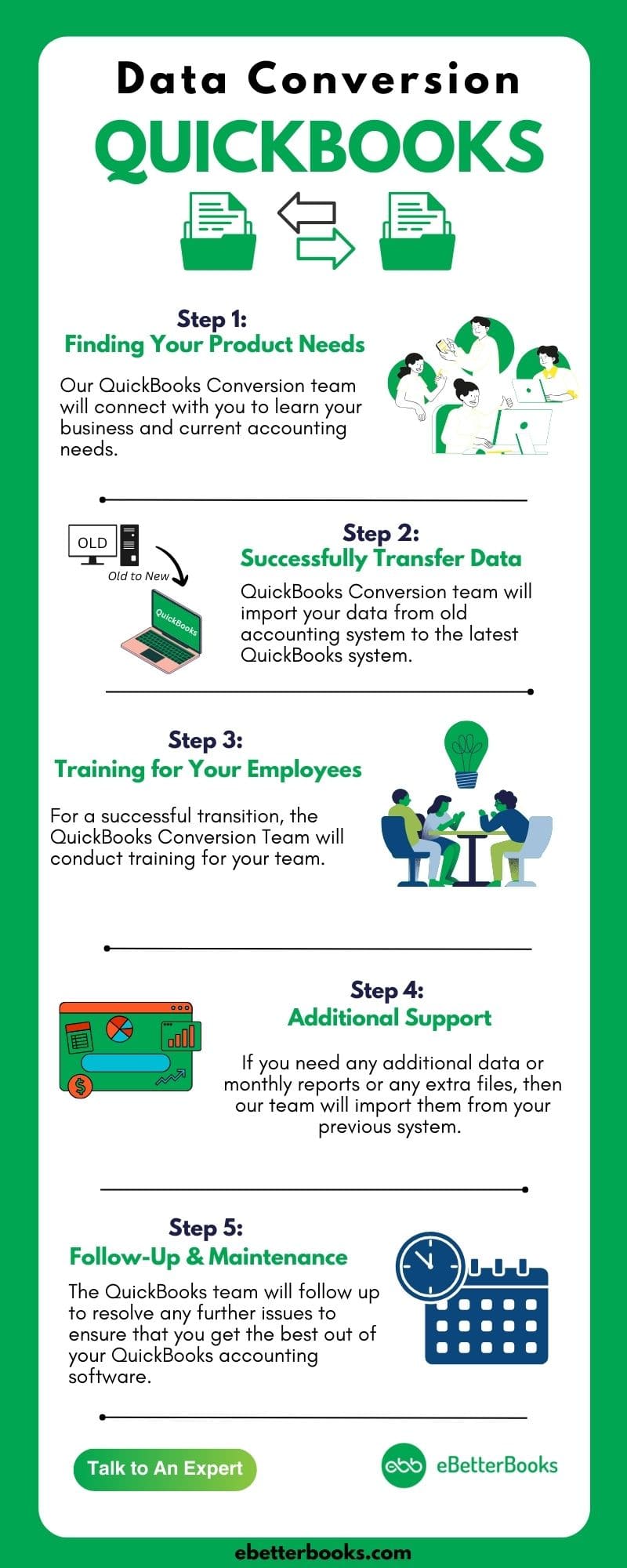 Advantages of Switching from FreshBooks to QuickBooks?
It's important to understand why many businesses transfer Freshbooks to Quickbooks. But, before proceeding with the actual procedure, you should be aware of the reason behind this switch.
Here are a few of the benefits:
Scalability
QuickBooks has additional accounting options and features; switching from FreshBooks to QuickBooks will allow you to meet your growing business's accounting demands better.
Accounting
You can effortlessly keep track of your accounts with QuickBooks. Tracking cash flow and keeping your books up to date is made easier with double-entry accounting.
Integrations
More than 400 interfaces with banks, CRMs, payroll, and other systems are available in QuickBooks. This gives you the best possible insight and control over the procedures and financial information.
Reporting
QuickBooks' extensive reporting options might be helpful when you need to make a choice. You thoroughly comprehend financial information, inventory issues, and sales procedures.
Inventory Management
Now that QuickBooks has an Android warehouse management app, you can scan your receipts and record the receipt data in the program. You can track the status code of your orders with this software, which will help you manage your inventory tracking more efficiently.
Interface
Payroll, managing receipts, monitoring inventory, and bookkeeping are just a few functions of QuickBooks. On the other hand, FreshBooks offers a very small number of features.
Online Access
FreshBooks is restricted to small-sized businesses. But, with QuickBooks, you have access to a variety of uses, though. You may have QuickBooks and all its versions actively installed on a system.
QuickBooks Business Accounting Software Market
The market for QuickBooks Accounting Software is predicted to grow significantly between 2022 – 2027. Its steady growth in 2022 is due to the increasing adoption of QuickBooks via major players'. The company is anticipated to increase throughout the expected time frame, a good reason to migrate data from FreshBooks to QuickBooks.

Also, on August 3, 2022, the Business News Daily Staff rated Intuit QuickBooks Online with the "Best Overall" title.
Benefits of Using FreshBooks to QuickBooks Data Migration Services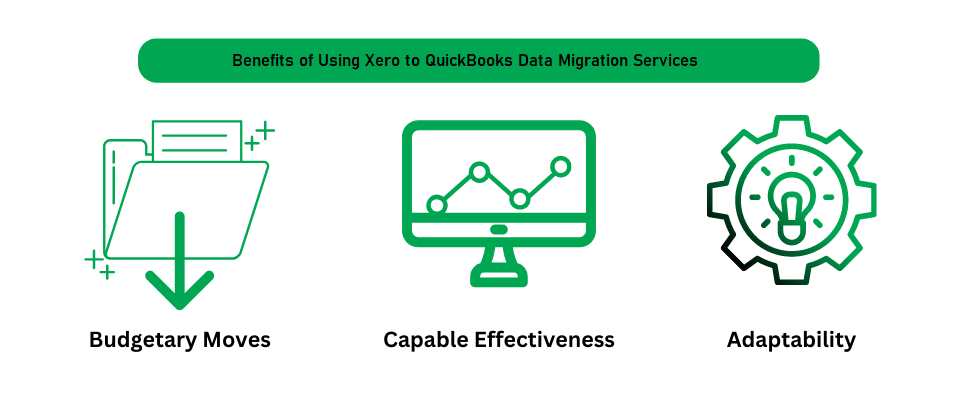 How to Migrate Data from Freshbooks to Quickbooks Online
Data migration can be a nightmare for some people, but what if we tell you that it can be fun and simple with the appropriate planning?
You may quickly import FreshBooks to QuickBooks by following simple steps. Just follow the instructions as listed below:
Although there isn't a direct Freshbooks to Quickbooks Data Migration, you can explore third-party tools that perform data migration across QuickBooks platforms.
To get around this, you should search for third-party software that allows the simultaneous export your data in IIF, Excel, or CSV file file. Once exported, you can then import this file into QuickBooks Online. You may also visit the Apps Center to do that.
or 
As QuickBooks only uses CSV files to import bank transactions using, you may also ask Freshbooks whether you can receive a CSV file of your bank transactions or if they enable importing.
The steps above however illustrate the options that anyone may utilize if they want information on How to transfer Freshbooks to Quickbooks.
How to Import Data From FreshBooks to QuickBooks Online?
Several third-party apps provide appealing QuickBooks hosting solutions to meet your company's needs. Moreover, these online tools have QuickBooks experts on staff that have the essential training and know-how to assist you with seamless data migration from Freshbooks to QuickBooks.
Let's examine the step-by-step process of these online applications or third-party apps for FreshBooks to QuickBooks Online Data migration:
Firstly, get in touch with the app team to learn more about the various stages of your data transfer, the required timeframe, and other necessities for carrying out the transfer.
Then, give them the login information for both platforms so they may transfer your files from the source to the target.
Select the switching date and the most convenient time for the data import.
Finally, start by migrating all of your records to the target accounting system using the primary migration method.
Start utilizing QuickBooks Online immediately after all your accounting instances have been switched to the new platform.
It's a popular misperception that Intuit QuickBooks and FreshBooks were created for the same reason.
FreshBooks works well for service-based enterprises, solopreneurs, and freelancers who require a platform to manage costs and income for straightforward reporting.
QuickBooks is the ideal option for businesses needing scalable, comprehensive accounting software.
FreshBooks often makes a superior choice for solopreneurs and small businesses; however, QuickBooks is the stronger comprehensive accounting solution for businesses of all sizes.
Unable to decide which accounting services or software to select?
Don't worry!
Let's examine the FreshBooks vs. QuickBooks comparison and determine which accounting software is ideal for you.
| | |
| --- | --- |
| Go for QuickBooks if You/your  | Go for FreshBooks if You/your |
| Company is product-based. | Work as a freelancer or as a solopreneur. |
| Have a fast-growing business. | Are only getting started with your company. |
| Are looking for scalable and comprehensive accounting software | Want software that is easy to use and quick to install. |
| Need a stronger all-around accounting solution | Desire native integrations with your existing tools. |
FreshBooks provides a comprehensive set of options for invoicing, time tracking, expenses, projects, estimations, and more.
QuickBooks Online has grown to be one of the most popular accounting systems on the market today, while QuickBooks Desktop remains the industry standard. The Enterprise Solutions Suite has the same features as Online and Desktop, but it also handles accounting and finance for large enterprises.
FreshBooks vs. QuickBooks is a matter of what features you require and how much you are prepared to pay. QuickBooks is the superior alternative if you want a complete accounting solution. However, if simplicity is your primary goal, FreshBooks is the ideal option since it is significantly more user-friendly.
What type of file format to use when importing data into QuickBooks Online?
To migrate data from FreshBooks to QuickBooks Online, you can use Google Sheets, a CSV file, or an XLSX/XLS file.
Here is some information on the various formats:
XLS/XLSX file:  The Microsoft Excel file format from 1997 to 2003 is called XLS. The XLSX file type is used with Microsoft Excel 2007 and later.
CSV file: Text files with tabular data are frequently stored as CSV files, a standard file format. A comma, semicolon, or other special character is used in CSV files to separate each text field.
Google Sheets: A cloud-based spreadsheet made in Google Drive is called Google Sheets.
With FreshBooks to Quickbooks Data Migration: Do More!
QuickBooks Data Conversion allows you to easily create and customize invoices and other sales documents.
Connect other users to the QuickBooks Online account and give them controlled access.
It is compatible with Mac and Windows environments, making it easy-to-use software.
You can start working right away with QB Data Conversion; it does not have a steep learning curve.
QuickBooks Data Conversion from Various Accounting Software

✔️Acumatica to QuickBooks
✔️Acumatica to QuickBooks
✔️Accpac to QuickBooks
✔️Adagio to QuickBooks
✔️Business Works to QuickBooks
✔️Cougar Mountain to QuickBooks
✔️DacEasy to QuickBooks
✔️Exact Macola to QuickBooks
✔️Epicor to QuickBooks
✔️Excel to QuickBooks
✔️Foundation to QuickBooks
✔️FreshAgent to QuickBooks
✔️FinancialForce to QuickBooks
✔️FreshBooks to QuickBooks
✔️GNU Cash to QuickBooks
✔️Great Plains to QuickBooks
✔️Intacct to QuickBooks
✔️Infor to QuickBooks
✔️Master Builder to QuickBooks
✔️Maxwell to QuickBooks
MAS 90 to QuickBooks
MAS 200 to QuickBooks
MAS 500 to QuickBooks
MS Dynamics to QuickBooks
Microsoft Access to QuickBooks
MYOB to QuickBooks
NetSuite to QuickBooks
Navision to QuickBooks
Oracle to QuickBooks
Omega to QuickBooks
Peachtree to QuickBooks
QuickBooks Desktop to Online
QuickBooks Online to Desktop
QuickBooks Pro to Enterprise
QuickBooks Premier to Enterprise
Sage Intacct to QuickBooks
Sage 50 to QuickBooks
Sage 100 to QuickBooks
Sage 200 to QuickBooks
Simply Accounting to QuickBooks
Xero to QuickBooks
eBetterBooks for Faster FreshBooks to QB Data Migration
You can speed up the time for FreshBooks to QuickBooks Data conversion, reduce time spent working on two systems at once.
Get you staff trained, including the leadership. Know how to use the 150+ out-of-the-box reports and generate custom reports.
We have an ongoing support team to troubleshoot issues and confirm your business growth with QuickBooks.
Keep your Historical Data
Comfortably and accurately migrate your historical data to the QuickBooks system.
Extend and Customize QuickBooks
We employ experienced programmers who can leverage the QuickBooks API to build modules and add-ons.
Better System Configuration
We ensure that your system is configured properly, all tables and databases are working, and your bank accounts are linked with one another.
System Requirements for a Successful Data Migration
Minimum System Requirements for Migrating FreshBooks to QuickBooks: FreshBooks to QuickBooks Data Conversion
QuickBooks or ERP, get Customized Solution from eBetterBooks
Experts at eBetterBooks specialize in tailoring QuickBooks and ERP systems to meet the specific requirements of each industry, whether you own a small retail store, manage an international manufacturing business, a residential construction company, a law firm, etc. Our several years of experience helps to adapt the software to your needs. We provide the assistance in following sectors:
✔️Accounting & Finance
✔️Agriculture
✔️Advertising & Marketing
✔️Biotech & Pharmaceuticals
✔️Computer Software
✔️Construction & Contracting
✔️Computer / IT Services
✔️Distribution & Wholesale
✔️Education
✔️eCommerce
✔️Engineering
✔️Energy / Utilities
✔️Government
✔️General Business
✔️Healthcare / Medical
✔️Health & Beauty
✔️Insurance
✔️Logistics / Transportation
✔️Legal
✔️Media / Publishing
✔️Manufacturing
✔️Nonprofit
✔️Professional Services
✔️Restaurant / Hospitality
✔️Retail
✔️Real Estate
✔️Telecommunications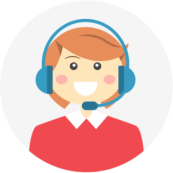 FreshBooks to QuickBooks Data Conversion services must be flawless and exceptionally secure to ensure a trouble-free experience for users. If you encounter any difficulties during this process, get in touch with the QB experts at 1-802-778-9005 for prompt assistance and resolution.
Frequently Asked Questions (FAQs)
If you are looking for affordable data conversion services in USA, just get in touch with us at +1-802-778-9005 or drop us an email at [email protected] to connect with our accounting experts.