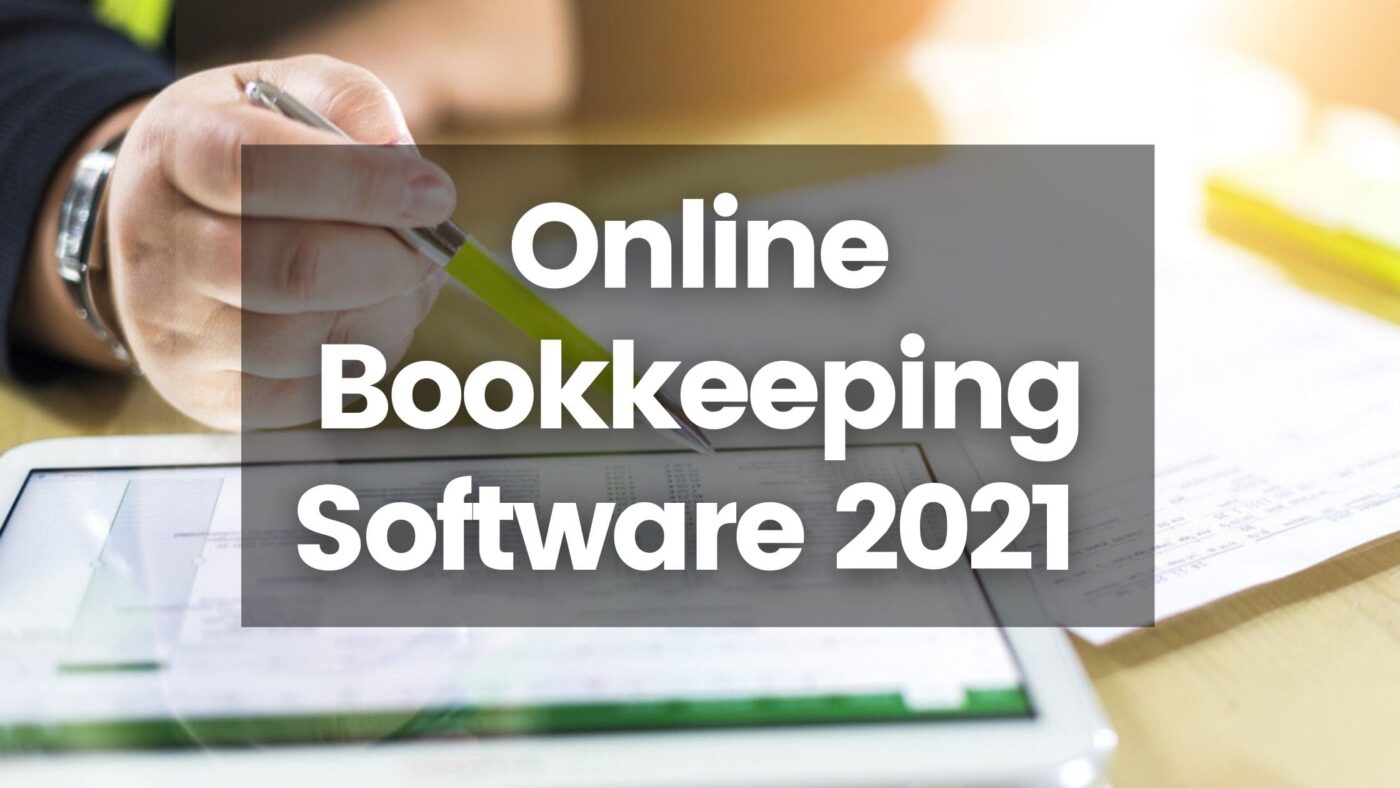 Best Online Bookkeeping Software for 2021
Spend less time agonizing over your books and more time running your company by using outsourced and automated bookkeeping services.
Online Bookkeeping Software For Small Businesses
Are you also looking for accounting and bookkeeping companies to keep track of your business's expenditures, profits, and financial transactions on a daily basis in a reliable, up-to-date, and detailed manner? Online bookkeeping software can help you reconcile bank statements with internal accounts, as well as assist you with audits, budgets, and business loans.
As we know that there is never enough time in the day for business owners to get all work done. Using a bookkeeping service allows you to focus on what matters most while leaving the accounting to the professionals. Your online bookkeeping service's features can vary depending on a variety of factors, including the company you choose and the pricing plan you choose. Some of the generic features are as follows:
Features of Online Bookkeeping Software:
Accounts Reconciliations
Detailed Financial Reports
Preparing & Planning Taxes
Accounts Payable and Accounts Receivable Receipts
Training & Support for Reporting Accounting Software
Automated Invoicing and Billing
A professional bookkeeping service provider will help you avoid expensive errors, fines, and penalties by alerting you to waste and mismanagement of materials and inventories. Following a thorough investigation, here is compiled a list of the best bookkeeping companies in USA to assist you in selecting an advanced firm capable of keeping the company's finances in order.
Best Bookkeeping Software For 2021
1) QuickBooks Online
It is a web-based bookkeeping service provided by QuickBooks Online, our top pick for small business accounting software. Its online bookkeeping service gives you access to a team of dedicated bookkeepers. QuickBooks Live is a simple add-on to your QuickBooks Online subscription.
Pros:
Access your books on the go with this fantastic mobile app.
There is no commitment or contract.
Bookkeeper with a strong commitment
Cons:
In addition to paying the monthly bookkeeping fee, you must enroll in QuickBooks Online.
There is no availability of financial or tax advice.
There is no invoice or bill-pay add-on available.
2) Bench
For companies that already employ a part-time accountant, Bench offers excellent online bookkeeping and accounting services. Its professional staff can either walk you through its extensive software and handle every aspect of your finances for you, or they can work directly with your current CPA without your involvement at all.
Pros:
Excellent breakdown of the financial statements
Bookkeeping-only plans keep the costs down
A fantastic customer support representative
Easy-to-understand and comprehensive financial reports
Cons:
Expensive tax filing as a separate service
No payroll services
3) Bookkeeper.com
Small business owners should look for online accounting services that not only cover basic monthly bookkeeping tasks but also provide all-in-one solutions that allow them to focus on other, more enjoyable aspects of their business. Bookkeeper.com satisfies this need by providing a comprehensive set of bookkeeping and quality tax services at a reasonable price.
Pros:
Outstanding feature set
Dedicated certified team of QuickBooks
Excellent Desktop software and dashboard
Cons:
No free trial available.
4) Pilot
The services provided by Pilot are tailored to the needs of venture-backed startups. Your burn rate is included in the monthly statements, so you and your investors will always know where you stand. They also offer e-commerce and professional service firm-specific services. Pilot offers a very comprehensive service that includes accrual accounting in all plans, which is more expensive than other online bookkeeping options.
Pros:
Financial reports tailored to each industry
Advanced invoicing and billing system
Amazing tax services
Adds on CFO support
Cons:
Annual payments are required for all plans.
Expensive than other software
Summary
QuickBooks Live: Best for businesses that want easy-to-understand software.
Bench: Best for companies that need professional bookkeeping services as well as user-friendly applications.
Bookkeeper.com: Best for small companies with less than 250 monthly transactions.
Pilot: Best for the business that scalable bookkeeping software
The Bottom Line
Outsourced bookkeeping and accounting services are a decent solution between do-it-yourself accounting software and costly in-house bookkeeping. If that definition suits your needs, the virtual bookkeeping services mentioned above will help you save time, money, and stress.
Are you looking for the best online bookkeeping services in New York? To book a free consultation, please connect with our bookkeeping expert today.