By Vivek i2aTech
Updated November 15th, 2022
|
Published November 4, 2020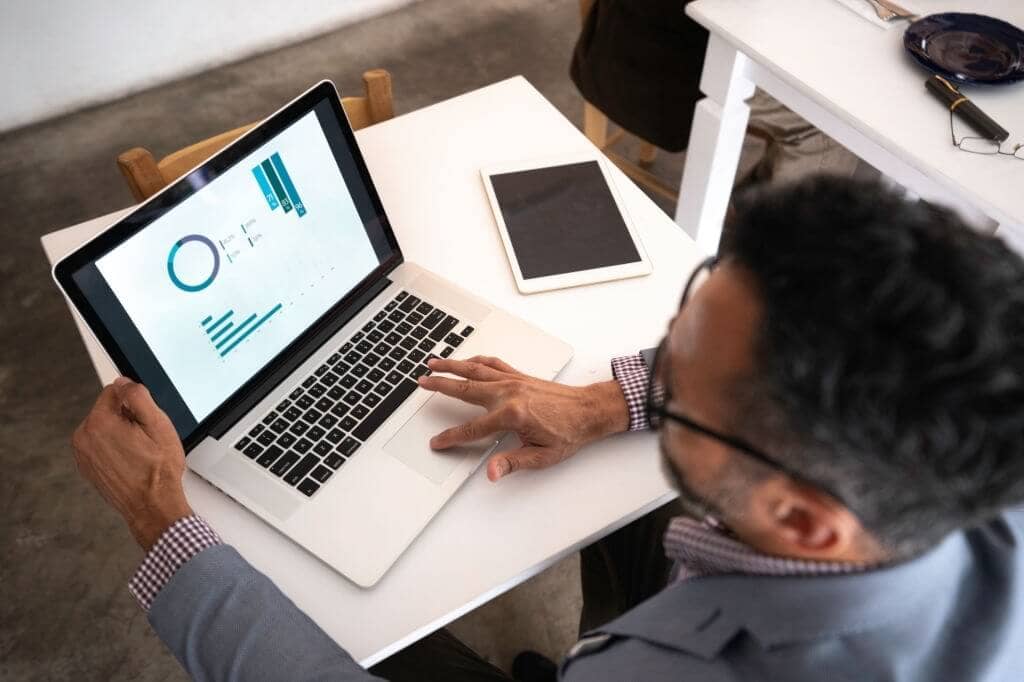 These days, accounting automation is being gossiped about; people say it brings the "demise of the accountants," but it tells a different story if you look deeper. It brings a new life to the accountants instead of extinction; it brings them a unique opportunity to put their efforts more efficiently and effectively.
Accounting automation software brings the best out of the accountants; they can now use their potential optimally and promptly. Now they can avoid those slow and tedious tasks that they would have to endure otherwise. The accountants with up-to-date data on hand and better performance are better business partners.
Via this post, let's unfold more about accounting automation benefits, accounting automation future, accounting automation software, and accounting automation tools.
What Exactly Is Accounting Automation?
Accounting automation focuses entirely on the life "chakra" of the management, not just the financial part but also the entire accounting process, manipulation, and interpretation of transactional data. The software does it all, with less dependency on people doing the manual transaction entries.
Don't waste time on forming complex logs and enter indefinite rows of data. This fantastic built-in format gets your work done in a few clicks. (How cool is it, right?) The main grounds of this software is to simplify things as much as possible and eliminate the previous complexities.
The Key Benefits Of Accouting Automation
Accounting automation software is getting popular with time due to its fascinating accounting automation tools, the ease it provides, and how easy it makes one's life. Apart from these, some more accounting automation benefits are:
You can not revive time; once it is gone, it's gone. The accounting automation software can save you a lot of it by doing the accounting job in a few clicks. Now you can utilize your time for the other vital tasks.
Financial closing is entirely a challenge for the accountants as it consumes bulk of time, but if you use the accounting automation tools correctly, there won't be anything left to reconcile.
Now you can use the saved time on the other vital tasks. The accounting automation tools enable you to manage one of the most complicated and essential tasks, i.e., accounting. You can perform better when someone else takes the burden of one of your crucial responsibilities.
Therefore productivity increases.
Outsourced accountants might take it as fewer billable hours, which is a bit scary. The same is true for the staff accountant who might see it as a threat to their jobs but in actuality, automating accounting software leaves more time for you to focus on the crucial tasks.
Earlier the accountants had to store the information in the files manually, if someone needs particular information about the transactions, they had to find the file first, then scan the entire file to find the needed information. sometimes the files were not in the same building or even lost, it was a headache!
But now the story is not the same as one can easily find the necessary file or document in one click almost instantly.
Even if you are working in Excel, you don't have a central location for your entire customer base and vendor, sales, and expense information. spotting a sensitive detail suddenly is nearly impossible.
There is a well-known quote, "to err is human " humans are well known for making mistakes, unlike machines.
Machines have this beauty of not often committing small computing errors. The accounting automation tools can form multiple ledger entries in seconds without the risk of being mishandled. Indeed this still needs an efficient accountant to verify and modify the data, but shortly.
Those who use the cloud programs regularly can compare and judge how a more comfortable life is now than in the older time of floppy disks or even USB sticks. Now you can keep every essential software, process, and file with you, wherever you go.
Do not worry about the time whenever you quickly need to check a document or process a cheque, unlike the earlier period you physically had to be on the desk or have paper files with you.
One of the significant burdens on the companies and the accountancy company is to store the documentation on paper for about 7-10 years, depending upon the firm's policy. Fortunately, the government tax offices worldwide are slowly adopting the e-receipt-storage (electronic receipts of the documents instead of the paper files).
Modern software let us receive the documents digitally.
The More digitized company's processes and procedures, the better you can use these solutions in sequence. Payroll tools merge the accounting platform, which also receives the data from the spent management software, and so on.
The magnificence of this is that you never have to transcript the data from one place to another.
Your accounting system and all your financial processes can live on the cloud as well.
Accountants fall into highly skilled positions like chess masters and surgeons; they have to complete their tasks very carefully since a single mistake can wrong the entire balance-sheet.
Any career where manual work is repetitive can become automated. This change can contribute to the growth of the company. The computer can do everything on its own hence a good accountant is always needed.
Technically, it is a machine that unlocks an accountant's potential to express their judgments, enhance their employment occurrence, and understand the company's value. No matter how advanced a device becomes in terms of transactional accounting tasks, that can never pass an accountant's lasting significance.
Why You Should Combine Automated Accounting With Smart Software?
There are certain reasons to consider accounting automation as they save your time, prevent costly errors, and keep all necessary documents at your fingertips.
The above-mentioned accounting automation benefits also put in to spend management software. You can make transactions freely and easily while giving your financial team better control over the debits and credits.