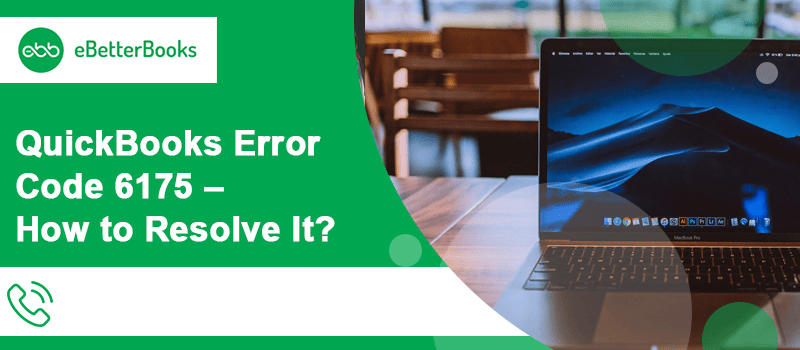 Learn How to Fix QuickBooks Error Code 6175
Learn the best ways to troubleshoot QuickBooks error code 6175, 0.
QuickBooks error code 6175, 0 pops up when the Database Server Manager does not respond to actions in QuickBooks accounting software. Hence, learn how to fix this error to avoid its occurrence in the future with the help of this blog.
Owned and used by millions of business owners and freelancers, QuickBooks is an accounting and bookkeeping software. It helps automate many functions. For example, generating tax invoices, financial reports, and other such important data sets. However, it also faces lots of bugs, also known as QuickBooks errors.
What Is QuickBooks Error Code 6175?
Usually, a user faces QuickBooks Error 6175, 0 when trying to open the company file saved in a local server. Also, the application is unable to connect with the QuickBooks database services. Hence, it can hamper efficiency by stopping some of the most vital functions of the software. This error message displays on the screen:
An error occurred when QuickBooks tried to access the company file. Please try again. If the problem persists, contact Intuit® and provide them with the following error code: (-6175,0)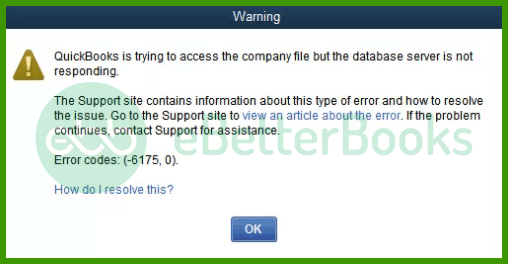 Early Symptoms of QuickBooks Error 6175
If the user identifies QB error 6175 signs on time, they are in a better position to fix the error.
Firstly, the user will face failure in accessing the company file. This might be a reason for the error -6175, 0.
The screen will stop responding to inputs. This might be leading to QuickBooks database error code 6175, 0.
Also, your system will crash and freeze frequently.
Whenever you try to work on the QuickBooks Desktop, it starts crashing.
Why Does QuickBooks Error 6175, 0 Happen?
A majority of QuickBooks Errors occur due to issues with company files. However, it is better to be informed about all reasons to avoid any chance of reoccurrence of errors like QuickBooks error 6175, 0.
Your system firewall has blocked QuickBooks connection with the internet and connection of company files.
Above all, cyber security software is installed in your system, discouraging QuickBooks activities.
The Database service of QuickBooks is inactive. Also, there is a failure on the part of the application in launching the database service.
The server is either busy or not responding, hence it can't share company files (.qbw) with other workstations.
Also, the Database Server Manager of your application is functioning in a multi-user setup information mode.
How To Fix QuickBooks Error 6175, 0?
We have listed down some of the most effective methods to fix error 6175.
Method 1: Uninstall and Reinstall QuickBooks
This is a method that works for almost all QuickBooks Errors, including this issue. Perform a clean installation this way:

Firstly, prepare a backup of your company file and save it to an easily accessible location.
After that, go to the control panel–> double-click QBDesktop.
Follow the steps and remove QB Desktop.
Lastly, download and reinstall the latest QuickBooks Desktop from the official website of Intuit.
You can also use the QB clean install tool for Windows.
Method 2: Review Hosting Settings
One of many systems is set as a server for QuickBooks. The rest of the workstations are under multi-user mode. However, only the server must be fixed as a host. To resolve this issue rising out of hosting the company file issues, follow these steps:
Check Windows User Settings. Also, you can click add QBDataServiceUser with admin rights.
After that, check your windows firewall settings.
Make sure these files have access to the firewall:
QBW32.exe
QBUpdate.exe
QBDBMgr.exe and QBDBmgrn.exe
OR
Open QuickBooks for any workstation.
After that, go to the File menu–> Utilitiestab–> Host multi-user access (avoid selecting this option as this isn't causing any issue).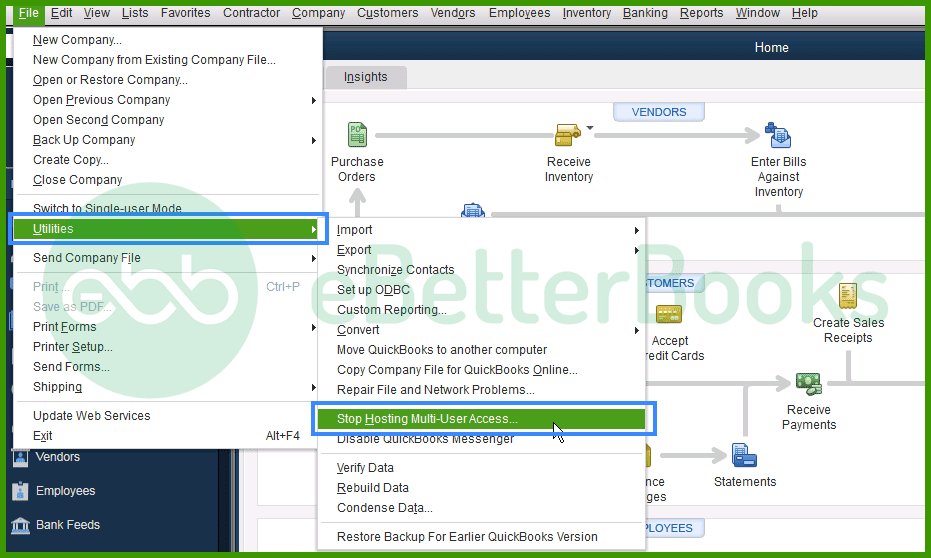 If available, click the stop hosting multi-user accessoption here.
The user must follow the same steps on all workstations.
Method 3: Changing QuickBooksDBXX to Local System Account
Firstly, go to start–> Open search bar–> Type services.MSC–> Press Enter key.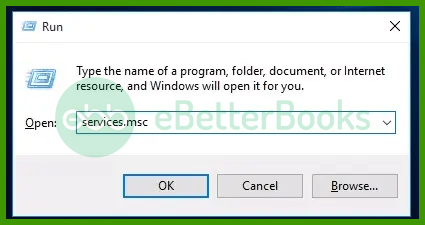 After that, locate the QuickBooksDBXX service, and right-click on it.
Go to properties–> Opt for Log On tab.
Checkmark the Local System Account.
Lastly, tap to Apply, select OK, and save the settings.
Again switch to multi-user mode. After that, check whether the error is resolved or not.
Method 4: Using the File Doctor Tool
As the name suggests, QuickBooks Tool Hub is a hub of many tools that can repair different errors of QuickBooks, including this error. Follow these steps to learn how to use this tool:
Download and install QB Tool Hub (QuickBooksToolHub.exefile).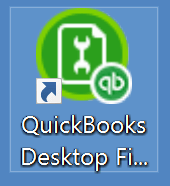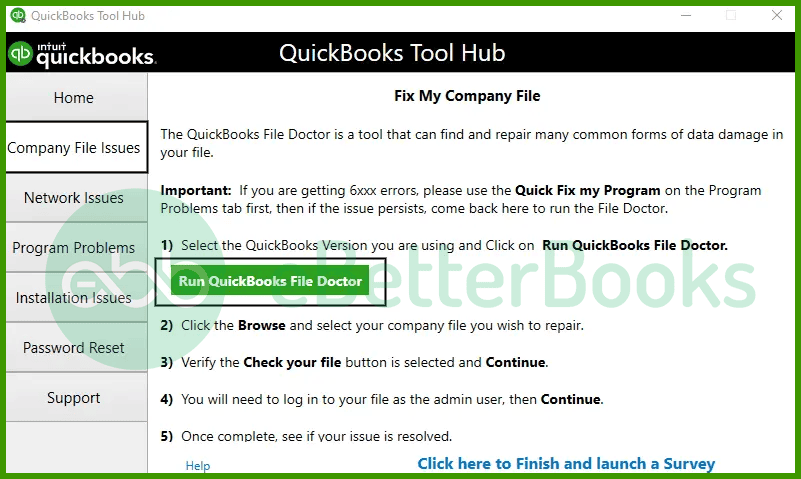 Open the browse button–> find the company file–> Open the file.
Select this option: Both file damage and network connectivity.
Fill in the administrator credentials (if required), and click next.
If troubleshooting this issue on the server system, click HOST/Server,otherwise, click workstation.
Subsequently, the process of repairing QuickBooks company files and network errors will start. When the action completes, exit the tool and restart the software again.
Method 5: Reviewing QuickBooks Server Manager
Initially, install QuickBooks Desktop.
After that, go to the start menu–>Enter Database.
Click this option: QuickBooks Database Server Manager.
After that, go to scan folders–> browse the company file folder.
Lastly, check the start scan. Check its installation.

Check again to know if the issue persists or not.
Conclusion
We hope that the above article has helped you in fixing QuickBooks Error Code 6175. There might be instances of facing issues while resolving the same. If you have also been stuck in such a situation, get connected with our ebetterbooks team.
If the error persists, dial our Error Support contact number 1-802-778-9005. for assistance.