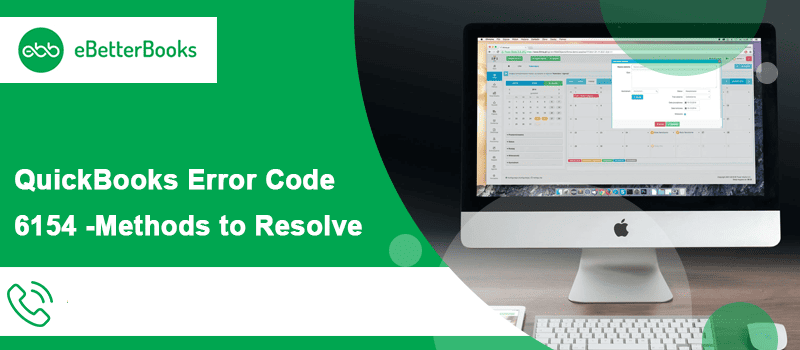 Learn How to Resolve QuickBooks Error Code 6154
Get the latest solutions to resolve QuickBooks Error Code 6154 with the help of the following article.
QuickBooks is famous accounting software in terms of managing business finances. It has gained popularity because of having numerous features and functionalities. However, users may face issues and errors while accessing QuickBooks. At the moment, we are going to elaborate on 'QuickBooks Error Code 6154' that encounters when you are unable to open a company file. Follow up on this post to get the best solutions to deal with the same issue.
What does QuickBooks Error Code 6154 Indicate?
Whenever you're working on any version of QuickBooks, it's a possibility that several different errors would likely show up. One among such errors is QuickBooks Error 6154 which mainly occurs while opening a QuickBooks company file. Additionally, this error may stop you from accessing any particular folder.
If you are also getting the error 6154 frequently on your screen, read the whole article to get easy solutions to fix it.
Read Also: QuickBooks Error 6144 82
Causes for QuickBooks Error Code 6154
One or more of the following reasons that lead to QuickBooks Error 6154 is as follows.
A corrupted QuickBooks company file or folder may also give rise to the same issue.
When you are not using QuickBooks as an Admin.
If you have not logged in to your computer as an Admin.
Due to an incorrect file or folder path, you may face error 6154.
If the software system can't figure out the location of the company file.

Fix QuickBooks Error Code 6154: Solutions
You can fix QuickBooks Error Code 6154 by following the solutions described below.
The list is as follows:
Solution 1: Log in to the System as an Admin
1. Firstly, restart your system.
2. After that, log in to the PC as the System Administrator.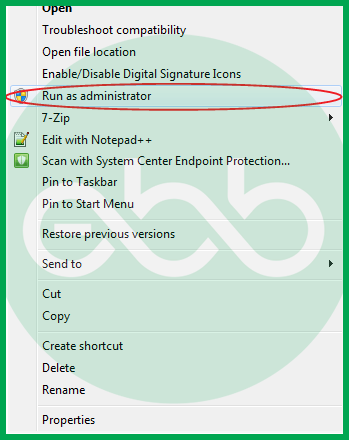 3. Finally, you will get permission to open the folder where the company file has been saved.
Read Also: QuickBooks Error PS033
Solution 2: Reset QuickBooks Sync Manager
The first step is to log into the system using Admin Credentials.
Secondly, move all your company files and reset the sync manager.
After that, you need to move the folder from the previous location to any other folder.
Browse the computer and select a New Location.
Meanwhile, create a new location.
Reset Sync Manager by following these steps.
Firstly, choose the QuickBooks Help Menu.
Next, choose the Manage Data Sync option.
And then choose the Reset Sync Manager tab.
Enter your credentials (User ID and Password).
Finally, allow Sync Manager to complete the first sync.
Solution 3: Sync QuickBooks Files to the Hard Drive (C: Drive)
First of all, log on to the PC using Admin credentials.
Choose the Sync Now option for syncing your files or folders in C: drive.
Finally, check whether QuickBooks Error 6154 has been fixed or not.
Read Also: QuickBooks Error Code C=343
To Conclude
We hope this article can assist you in resolving the QuickBooks Error Code 6154. There might be instances of losing data while resolving the error. In such a case, you need to get assistance from a technician.
If the above-shown solutions didn't fix the issue, call our experts at ebetterbooks Error Support Phone Number +1-802-778-9005. We have a team of qualified experts who have years of experience in fixing QB errors.